The Facial Wand Jessica Alba Uses To Keep Her Skin Glowing
Contributing Wellness & Beauty Editor
By Lindsay Kellner
Contributing Wellness & Beauty Editor
Lindsay is a freelance writer and certified yoga instructor based in Brooklyn, NY. She holds a journalism and psychology degree from New York University. Kellner is the co-author of "The Spirit Almanac: A Modern Guide to Ancient Self Care," with mbg Sustainability Editor Emma Loewe.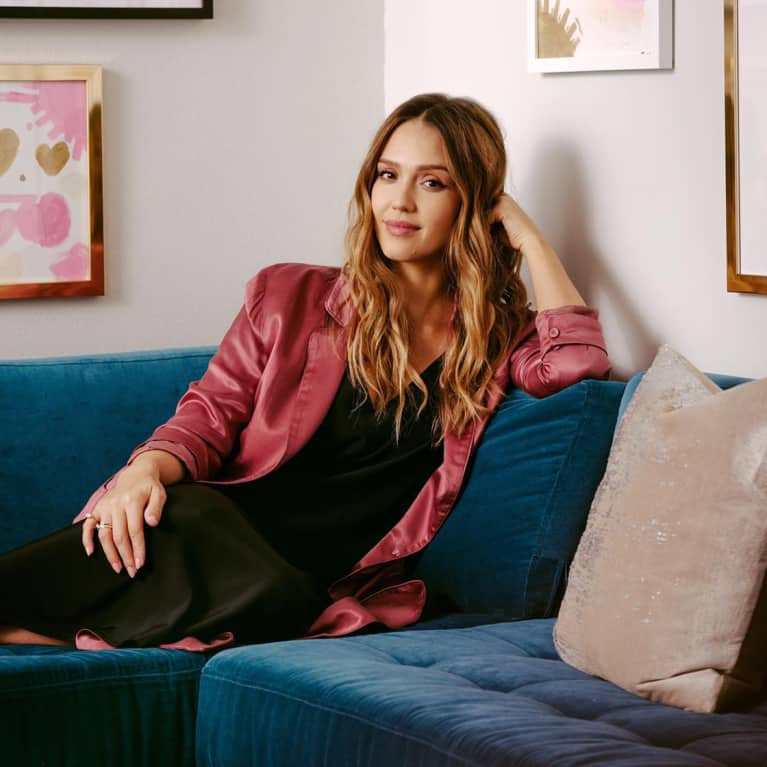 According to Harper's Bazaar, several stars including Jessica Alba, Kate Hudson, January Jones, Jenna Dewan, Emily Ratajkowski, and Ruby Rose worked with Nurse Jamie, an LA-based celebrity skin expert, to look and feel their best before the Oscars. She's designed several products, but the uplift massaging beauty roller is one celebs can't seem to get enough of.
Facial rollers are having a moment—everything from the classic jade roller to the ubiquitous Nurse Jamie Uplift Massaging Beauty Roller, celebrities, yoga teachers, wellness influencers, and beauty bloggers are finally starting to revel in the ancient holistic practice. In last year's beauty trends, we predicted that facial massage would replace (and/or complement) Botox and other invasive procedures as the it-technique to get a glowing complexion.
What is the Nurse Jamie Uplift Massaging Beauty Roller?
Jessica Alba's favorite purple "face wand" is the same you've been seeing all over Instagram—a carefully crafted tool designed specifically for your face. Retailing for a cool $69, it's portable, requires no electricity or charging, and resembles a hefty pen. A tapered handle gives way to the roller, which is studded with 24 tourmaline stones. Tourmaline is known to be a grounding and detoxifying stone, protecting you from toxic vibrations of other beings—making it a great choice if you're looking to uplift your spirits and your skin.
The benefits of facial rollers.
According to Britta Plug, a holistic esthetician and health coach, regular facial massage can help skin glow by helping the lymph move and drain. A roller like this one gently moves over the skin of the face—it feels soothing, which is relaxing, but the light pressure is also ideal for moving lymph. Pressing too hard, and you'll bypass it. Plug maintains that self-massage can increase circulation, help decrease inflammation, and help to free up blockages in the tissue of the skin. This supports the skin's detox pathways, which not only keeps skin glowing but also keeps it looking clear.
Want to try it? Here's a step-by-step facial massage tutorial you can use with a roller or simply your hands.