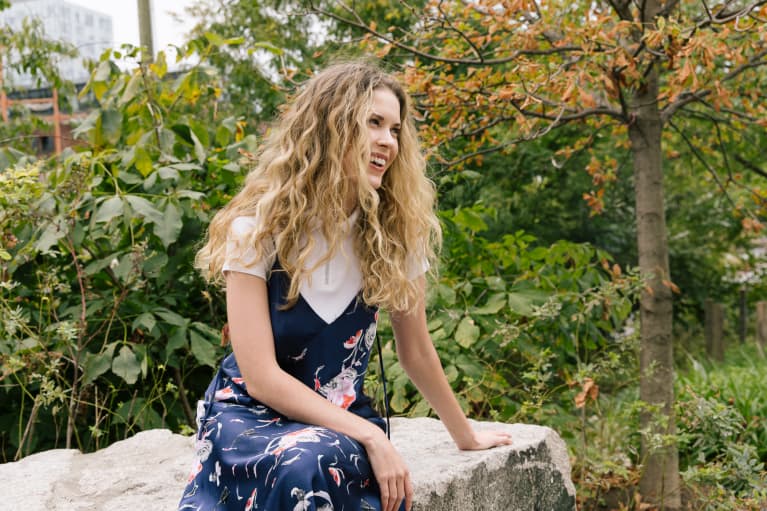 Our editors have independently chosen the products listed on this page. If you purchase something mentioned in this article, we may
earn a small commission
.
Last updated on March 5, 2021
If I counted up all the minutes I've spent thinking about my skin—if my products are really working, can people tell that I've started developing forehead wrinkles, should I wake up earlier in the morning so I can gua sha, will all that sunbathing as a teen catch up with me—I'd, well, feel really bad about my obsession, but not change a single thing about my behavior. Maybe it's because I'm a beauty editor (it is) or maybe it's because I have a long history of skin issues (that's part of it too), but I am precious with my skin and skin care.
And not only do I have high-maintenance skin to begin with, but I live in a polluted and stress-riddled city (as well as stress-inducing times), and could stand to get more sleep. All of this puts added strain on my skin, which worries me in the long-term.
To take care of it, I am diligent about my morning and evening routine, use only products I know to be the highest-quality and effective, and also, try my best to address lifestyle influences. Skin care isn't just about what you put on your skin; it's also about how you treat your body and mind as a whole. We know that mental wellbeing and skin is deeply connected: How your skin looks can affect your mood and your mood can affect your skin (it's been studied, too and vetted in peer-reviewed research). This is all to say: caring for your skin isn't vain or superficial. It's meaningful and matters.
Before now though, one part I never included in my skin care routine was supplements. Despite the plethora of products blanketing the market, the science had never seemed strong enough for me to believe it.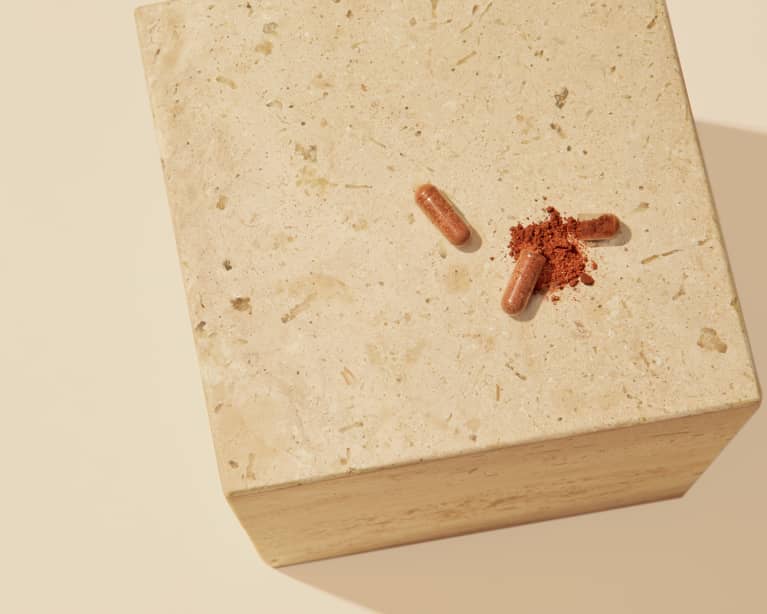 Then I read up on this thing called nicotinamide riboside (NR): It's basically this sci-fi sounding ingredient that helps make this molecule called NAD+ when it's in your body.* That little molecule, NAD+, does wonders to help repair and restore cellular function.* The problem, however, is we all start to lose NAD+ with age—or by environmental aggressors and lifestyle (stress, lack of sleep—you know, all the stuff I mentioned above).
And nr+ doesn't just help make NAD+ either: The adaptogen rhodiola fights oxidative stress.* There's astaxanthin to give you that dewy, fresh radiance (it's an incredibly powerful natural antioxidant to neutralize free radicals, or what causes premature aging in the skin; it's the same reason you use antioxidants topically, or why doctors tell you eat your fruits and veggies.)* And there's phytoceramides, which keep your skin feeling ultra-hydrated to fight signs of aging like wrinkles by replenishing naturally-occurring ceramides in skin:* You know when models are like "Oh, I just drink a lot of water and my skin just looks like this"? It feels sort of like that. It does so by supporting your skin barrier function, which is essential for basically everything skin-related, but especially keeping in moisture.*
Another reason I was drawn to this: nr+ is a supplement that mbg developed with Thorne, a health and technology company that produces the highest quality supplements most trusted by healthcare practitioners and goes through four rigorous rounds of testing. So I had faith in nr+ since Thorne takes the extra mile when it comes to sourcing, manufacturing, and producing supplements.
So—the big question—did it work?
While nothing good is ever immediate, nr+ did make me feel like I had more energy pretty quickly.* But, as the beauty gal, I cared more about seeing the skin effects: That came slower, but within five days I could see it. What is "it"? I looked less sallow and tired.* The circles under my eyes were there, yes, but they upgraded from a deep gray-purple to a mauve! My skin felt more hydrated and less worn out.* I started getting compliments on my "highlighter," when I hadn't bothered to put any on. I had coffee with a friend who I hadn't seen in months who commented that I "just looked lighter—more lifted."
And listen: Because skin is a complex organ and there are always a few factors at play, my glow likely also had something to do with a tiny bit more sleep or my diligence with my facial roller routine. But that's sort of the point: When you care for yourself and you treat yourself right inside, you will see that it carries over elsewhere. Taking a targeted supplement with research-backed benefits can be part of something bigger and better: A more confident person, who cares for herself. Maybe, maybe I'll even stop sweating my skin so much—when it looks this good from the inside out, it's easy to worry less about the outside in.