How Nicotinamide Riboside Can Help Recovery & Cardiovascular Health*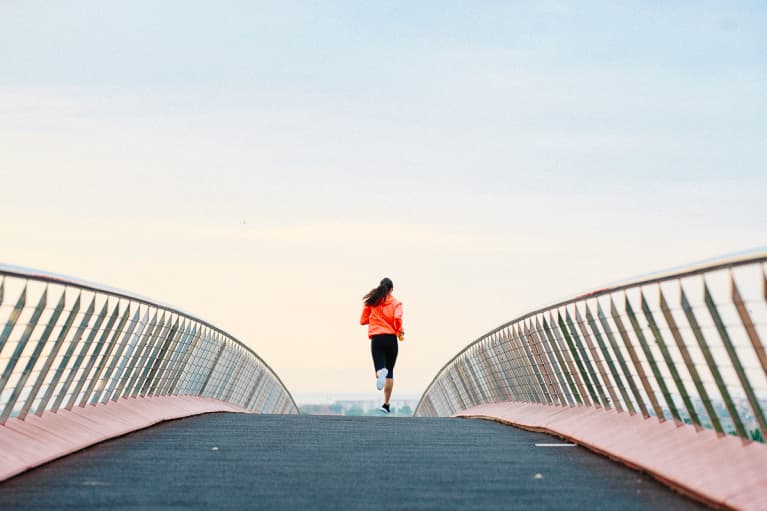 By now, we're a full month deep into the new year. Keeping your goals—and motivation and stamina—going isn't always easy. (There's a reason people tend to say goodbye to their resolutions around this time.) When this happens, one of the best things you can do for yourself is to supply your body with all it needs to stay active, as well as allowing it to properly recover.
Well, one supplement does both of those things. Allow us to explain, mindbodygreen's nr+.
Why nr+ can help you keep your fitness goals. 
These longevity and healthy aging supplements work in two ways: first, through a nicotinamide riboside (often called simply NR) may support your fitness goals and recovery.* (NR isn't as well known as other fitness and recovery aids, but the growing research has shown there's definitely something to it.) Second, through the potent antioxidant astaxanthin, which has been shown to aid in cardiovascular health.
First up: recovery. In order to strengthen your body, it must be given the appropriate time and resources to bounce back from the previous workout. Otherwise, too much strain is put on the muscles, joints, and tendons—not only can this result in injury down the line, but it can make for a less than stellar workout session in the interim.
When you take NR, your body converts it into nicotinamide adenine dinucleotide (NAD+), a coenzyme that exists in all cells and factors into energy metabolism and your ability to maintain proper cell functioning. NAD+ also plays a vital role in your energy levels: NAD+ is what fuels your mitochondria, which in turn fuels your body by creating energy. This, researchers think, is how the supplement aids in recovery: by supporting cell rejuvenation, thereby helping your body recover and rebuild between workouts. The current animal studies show that NR can enhance muscle performance, implying that NAD+ is a critical component of strength and endurance.*
The second way this supplement helps is through the antioxidant astaxanthin, which neutralizes oxidative stress in the body.* Oxidative stress is essentially a proliferation of free radicals and wreaks havoc on the body—from brain health to skin to cardiovascular function. The antioxidant helps stop this from happening in the first place, thereby helping the body long term.
In fact, in one study researchers gave patients the supplement for several months, and afterward, the researchers measured oxidative stress markers in their blood, as well as how far they could walk for six minutes. The result: Their oxidative stress markers had been well managed, associated with supported cardiac performance.* What's more, researchers found enhanced exercise tolerance as well (meaning, they were able to walk farther in those six minutes).*
Keeping your fitness goals may seem like a struggle at this time of year, but you can help your body with nutrients that support recovery and cardiovascular health.*