6 Things You Need To Know Today (November 6, 2017)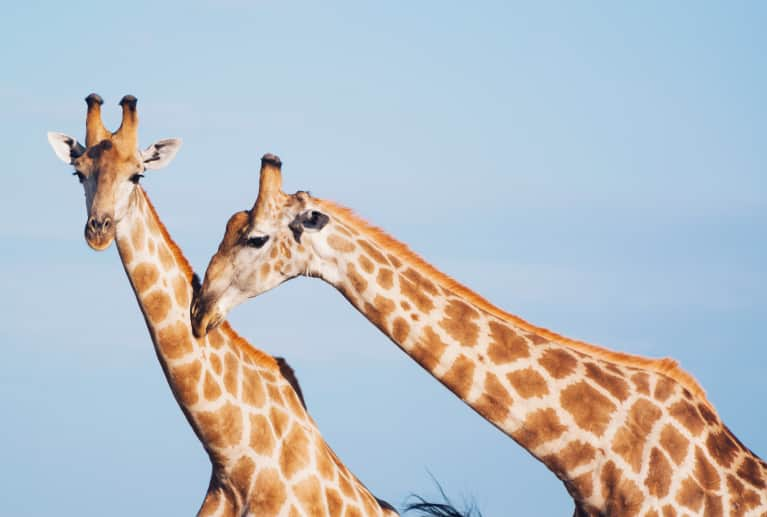 November 6, 2017 — 9:50 AM
1. We're saving endangered species left and right. Winning!
In October the world's largest wildlife conference, Convention on Migratory Species, passed a record-breaking 34 proposals to protect endangered, migratory species like giraffes, whale sharks, gobi bears, and leopards. Go, team, go! (Mongabay)
2. Bees are more like humans than we thought.
New research from the University of Queensland in Australia found that these little creatures can be either right- or left-handed. But how does this influence their behavior? The preference for right or left changes the way they navigate while they're flying. (Science Alert)
3. This Japanese company is working to eliminate smoking one vacation day at a time.
After employees at one Japanese company filed complaints saying that smokers were taking more frequent breaks than nonsmokers, management decided to implement a policy that would help their employees quit smoking altogether: They decided to give nonsmokers six extra vacation days. "I hope to encourage employees to quit smoking through incentives rather than penalties or coercion," said the company's CEO, Takao Asuka. (NBC)
4. One day, you may be able to take a pill to become a better athlete.
Biologist Ron Evans has crafted a drug that has successfully increased endurance, cut body fat, and reduced insulin resistance in rats. It works by mimicking the effect of endurance exercise on one particular gene: PPAR-delta. While the FDA doesn't currently recognize lack of exercise as a disease so the pill can't go to market, it speaks to promising research nonetheless. (The New Yorker)
5. The ozone hole is smaller than it's ever been.
And that's something to celebrate. Thanks to a ban on ozone-depleting chemicals like chlorofluorocarbons, the hole covers 10 million square miles less of the world than it did in 1991. While there's still work to be done before we can get rid of it altogether, we're taking steps in the right direction. (EcoWatch)
6. Three years after the Flint, Michigan, water crisis, the tap water still isn't drinkable.
In incredibly frustrating news, three years after the Flint, Michigan, water crisis made headlines, residents still can't drink the water. While they've made changes so water is safe at the source, corroded pipes are still adding tons of unwanted substances (including lead) back into the water, and replacing those pipes is expensive and time-consuming. Until then, residents are using bottled water for cooking, drinking, and even teeth brushing. (Fox News)