6 Things You Need To Know Today (November 3, 2017)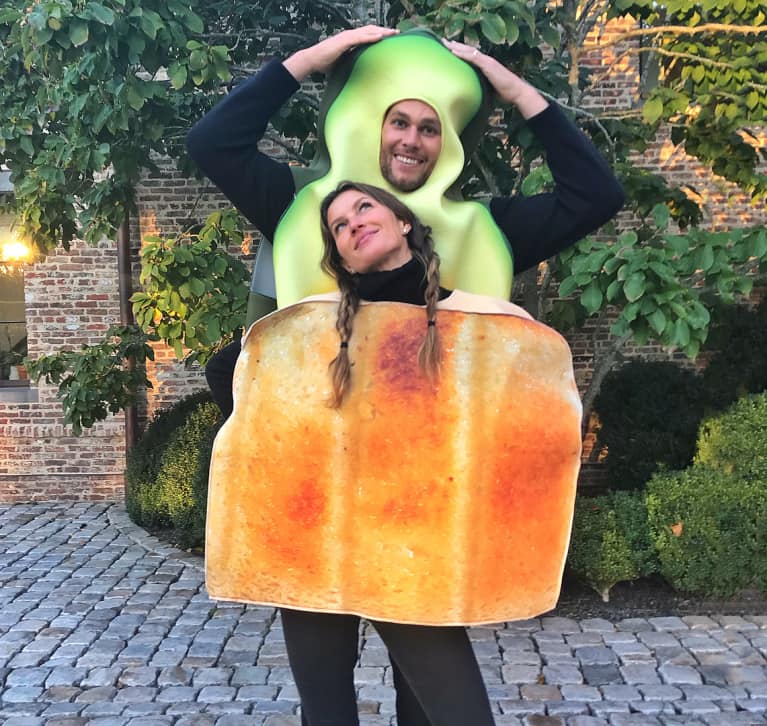 November 3, 2017 — 8:45 AM
1. Tom Brady and Gisele's Halloween costume won over the wellness world.
Notoriously health-conscious, the couple dressed up as—what else!?—avocado toast. "I think we're some type of avocado and toast. I don't know which one. My wife bought the costume," Brady joked. We're betting the toast was gluten-free. (Yahoo News)
2. Confused about health care? Check this out.
The U.S. government's scuffle over health care has made it difficult to know what sorts of plans you qualify for. This helpful guide from the New York Times breaks it all down. (NYT)
3. Now there's scientific evidence proving that dogs are more likable than people.
A recent experiment tested people's level of empathy by giving study participants fake news clippings that described a victim who was beaten with a baseball bat. Three versions of this included a 1-year-old infant, 6-year-old dog, and a 30-year-old adult. Scientists hypothesized that age would be the No. 1 factor influencing empathy levels, but results showed that people felt similar (and higher) levels of empathy for the baby and the dog. (Science Alert)
4. Here's yet another reason to nurture your friend tribe.
A new study has shown that people with close friends have sharper memories. The study was with "super agers"—people in their 80s with the cognitive faculties of 50- or 60-year-olds. Everyone who performed well on memory tests reported having satisfying, close relationships in their lives, a good reason to pick up that phone and call (not text!) an old buddy. (Eureka Alert)
5. Human brains don't require as much energy as we thought.
New research from Duke University shows that compared to other animals, humans' brains aren't as energetically expensive as we thought. Animals like the ring-tailed lemur and the tiny quarter-pound pygmy marmoset actually allot equal amounts of energy to their brains. (Science Daily)
6. Know a man who frequently eats alone? You might want to warn him about the possible health risks.
A new study from South Korea showed that men who eat alone have a 45 percent greater risk of developing obesity. The research also linked eating alone to high blood pressure and high cholesterol. (INDEPENDENT)