5 Things You Need To Know Today (November 28, 2017)
Contributing Food Editor
By Liz Moody
Contributing Food Editor
Liz Moody is a food editor, recipe developer and green smoothie enthusiast. She received her creative writing and psychology degree from The University of California, Berkeley. Moody is the author of two cookbooks: Healthier Together and Glow Pops and the host of the Healthier Together podcast.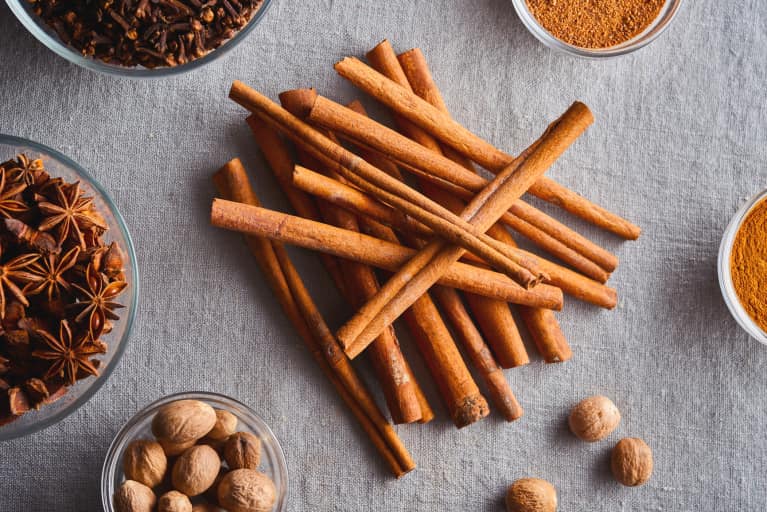 November 28, 2017 — 10:00 AM
1. Want to reach your happy weight? Reach for some cinnamon.
A new study out of the University of Michigan found that cinnamon attacks fat cells in the human body. "Cinnamon has been part of our diets for thousands of years, and people generally enjoy it. So, if it can help protect against obesity, too, it may offer an approach to metabolic health that is easier for patients to adhere to," said Jun Wu, a research assistant affiliated with the study. (USA Today)
2. Could light therapy be helpful for people with bipolar disorder?
While light therapy has long been used to treat people suffering from seasonal affective disorder, or SAD, new research finds that it may have other mental health benefits as well. Researchers at the Feinberg School of Medicine found that for 68 percent of bipolar patients suffering from depression, light therapy helped them return to a state of normal functioning. While these results are preliminary, they're certainly promising. (NPR)
3. If you want to increase your willpower, consider mindfulness training.
According to a new review of research surrounding weight loss and mindfulness, people who use mindfulness interventions like meditation or more informal mindfulness strategies are more likely to stick to an eating plan that will help them lose weight than those who don't. Want to get started on your own mindfulness practice? Here's an easy 14-day training. (mid-day)
4. Pollution is especially dangerous for people of color and low-income people.
Historically, disadvantaged people have been largely affected by toxins and pollution. And as President Trump peels away clean air and water rules, the issue is only growing more urgent. "What we are seeing is the institutionalization of discrimination again, the thing we've fought for 40 years," said the father of the environmental justice movement Robert Bullard. (Mother Jones)
5. Here's your official permission to have a few cups of coffee a day.
According to a new meta-review of coffee studies, coffee's health benefits hit their maximum at around three or four cups a day, meaning you don't want to go over that number—but you also shouldn't feel guilty reaching for that refill. What are the benefits? Mitigated risk of cancer, Parkinson's, Alzheimer's, and more. (the bmj)