8 Things You Need To Know Today (November 27, 2017)
Contributing Wellness & Beauty Editor
By Lindsay Kellner
Contributing Wellness & Beauty Editor
Lindsay is a freelance writer and certified yoga instructor based in Brooklyn, NY. She holds a journalism and psychology degree from New York University. Kellner is the co-author of "The Spirit Almanac: A Modern Guide to Ancient Self Care," with mbg Sustainability Editor Emma Loewe.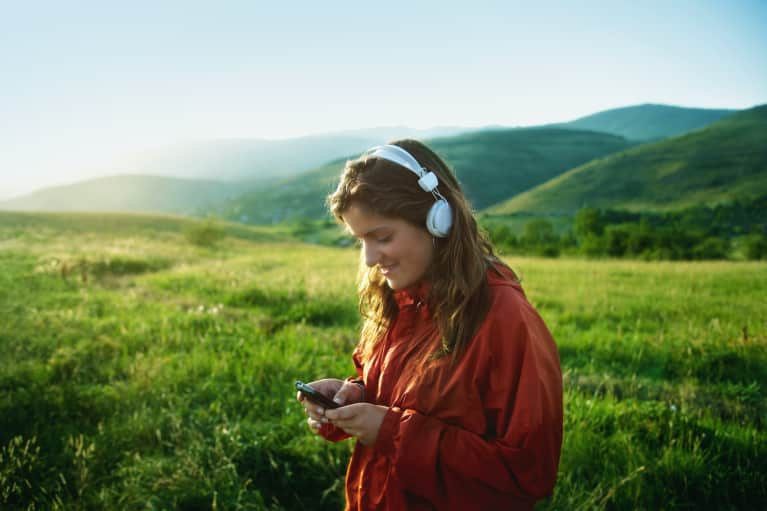 Our editors have independently chosen the products listed on this page. If you purchase something mentioned in this article, we may
earn a small commission
.
1. Sad songs are out; happy songs are in.
According to a new analysis of 90,000 songs by the Royal Society of Open Science, sad songs have become increasingly less common all over the world since 2010. Researchers assessed this by looking at the types of chords used in songs and looking at how positive or negative the language in the lyrics is. (Quartz)
2. The tobacco industry is releasing ads intended to undo decades of lying to consumers.
As of this weekend, you may have noticed that tobacco ads look a little more truthful. This is a product of years of litigation the federal government filed against big tobacco companies, accusing them of fraud and racketeering. A federal judge ordered that big tobacco pay for advertisements that detail the dangers of smoking and secondhand smoke, which began airing this weekend. See for yourself on American Cancer Society's website. (CNN)
3. The sugar industry has been intentionally covering up exactly how harmful the sweetener is.
Researchers at the University of California, San Francisco, recently uncovered some alarming information about sugar. As it turns out, when the sugar industry discovered that sugar consumption has a negative impact on cardiovascular health, they immediately worked to bury the data. Yikes. (NYT)
4. Air pollution does weird things to sperm.
The higher the air pollution, the lower the sperm quality. A recent study published in Occupational & Environmental Medicine found that exposure to air pollution can cause abnormal sperm shape. However, it was also shown to increase the number of sperm—possibly as a way to offset this decreased quality. File that under "amazing things the body can do." (Medical Press)
5. Transgender Americans are struggling to find decent health care.
A recent poll by NPR, the Robert Wood Johnson Foundation, and the Harvard T.H. Chan School of Public Health found that 31 percent of transgender Americans lack access to comprehensive health care, probably because they are less likely to have jobs that cover it (15 percent are unemployed, versus a 5 percent national average). On top of that, it's difficult for many of them to find a primary care provider who's willing to work with them. (NPR)
6. How does our brain know what memories to hold on to and what memories to erase?
Scientists are just beginning to understand why and how our brains hold on to some memories and erase others, particularly in the context of olfactory-induced memories. After isolating the protein associated with memory formation, scientists concluded, "The idea is, constantly as we learn information, there is a slow process that whittles away memories, and it continues whittling them away unless another part of the brain signals the memory is important and overrides it," Davis said. While more research is clearly needed, these findings could have important effects on the fields of aging and neurodegenerative diseases. (Medical Xpress)
7. Highly successful people all have this one thing in common.
After interviewing 140 people at the top of their field for his new book "Tribe Of Mentors," Tim Ferriss found that most respondents had some kind of meditation practice. "Despite the fact that these are people from tennis to surfing to cryptocurrency to fill-in-the-blank, like any field you can possibly imagine — some type of morning mindfulness or meditation practice would span I'd say 90% of the respondents," he said. (Business Insider)
8. Tired of your desk job? Go work on a farm—everyone's doing it.
As the consumer demand for local and sustainable food grows, millennials are taking advantage and leaving their desk jobs to pursue jobs on farms. "We're going to see a sea change in American agriculture as the next generation gets on the land," explained Kathleen Merrigan, head of the Food Institute at George Washington University and a deputy secretary at the Department of Agriculture under President Barack Obama. "The only question is whether they'll get on the land, given the challenges." (The Washington Post)