6 Things You Need To Know Today (November 2, 2017)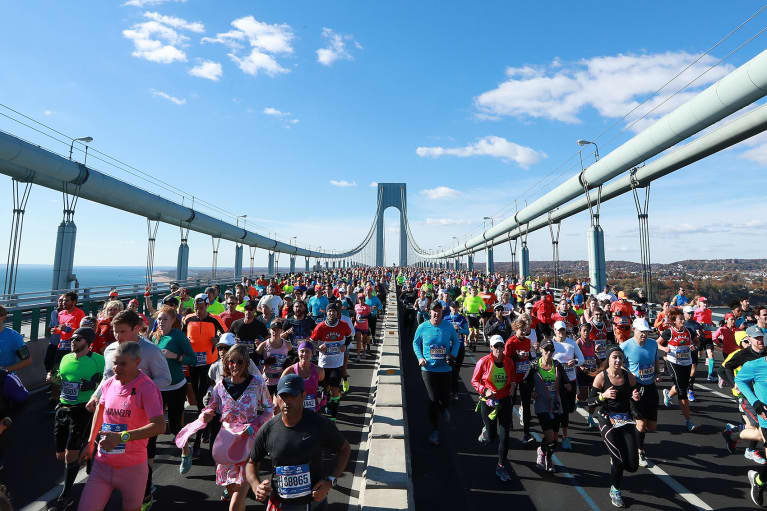 1. Marathoners: If you want to show your muscles a little love, opt for heat over ice.
According to a small new study conducted on fit young men and women living in Sweden, sore muscles respond better to heat therapy than ice baths. So whether you're training for a marathon or you're generally sore, it's probably a good idea to draw yourself a warm bath post-workout. (NYT)
2. Little critters called limpets are the MVPs of climate change.
A new study shows that the limpet, a species of plant-eating snails, can help our aquatic ecosystems adapt to climate change by clearing more space for other creatures to thrive along the coast. This is an important reminder that every little element of our world has an important role to play. "The story is not about limpets, per se, but is more about preserving intact ecosystems and specifically, preserving consumers—herbivores and predators—in ecosystems." (Popular Science)
3. The state of our nation is officially a major source of stress in the United States.
According to a new survey by the American Psychological Association, 63 percent of Americans say the future of the nation is a significant source of stress—even more stressful than money troubles or work worries. "The uncertainty and unpredictability tied to the future of our nation is affecting the health and well-being of many Americans in a way that feels unique to this period in recent history," says Arthur C. Evans Jr., Ph.D., APA's chief executive officer. (EurekaAlert!)
4. Whole Foods is on a hiring spree.
Amid fears that Whole Foods would cut jobs in lieu of automation, it's going in the other direction. With a strategy lifted from parent company Amazon, the healthy food retailer will host a job fair, where applicants who are a good fit will be hired on the spot. (Grub Street)
5. We thought humans expended more energy on our brains than other species, but we were wrong.
As humans, we expend about a quarter of our energy on our brains, which, until recently, was thought to be more than other species. But new research published in the Journal of Human Evolution showed that the lemur, treeshrew, some monkeys, and other primate species also use approximately a quarter of daily energy on their brains as well. (Science Daily)
6. Would you give up smoking for more vacation days?
A Japanese company is giving more vacation days to nonsmokers than smokers. The company hopes it will inspire smokers to quit, while also balancing the many nonworking hours they spend taking smoke breaks. (Fast Company)