7 Things You Need To Know Today (November 14, 2017)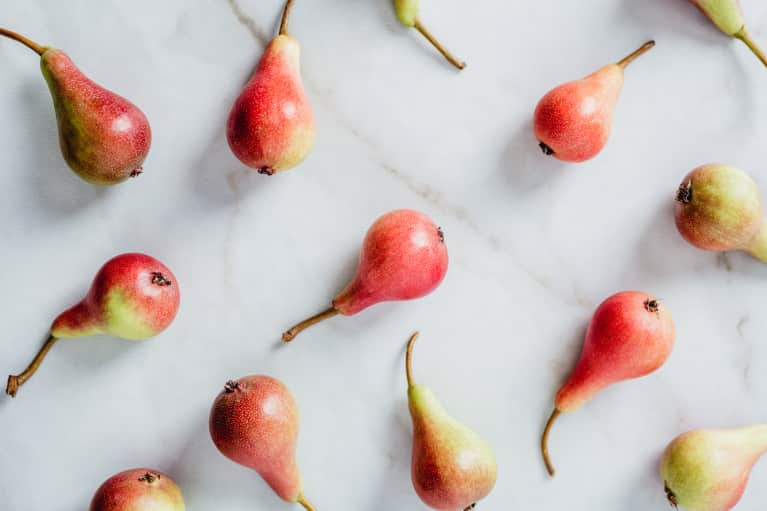 November 14, 2017 — 9:55 AM
1. Can you wash pesticides off of produce?
If you're wondering whether pesticides can permeate produce skin, the answer is: usually. For very thick-skinned produce like cantaloupes and bananas, the pesticides usually stay at skin level. But for most—including apples, grapes, pears, and more—they'll end up in the flesh as well. All the more reason to buy organic, at least when it comes to the Dirty Dozen! (NYT)
2. The CEO of a New York City-based software company just instated "climate leave," a new staff benefit.
Under this new, next-level policy, employees of Fog Creek—which was negatively affected by Hurricane Sandy—are permitted to take five days off per calendar year due to extreme weather. Cue our apologies to the planet. (Fast Company)
3. Our DNA determines how we interact with our environment.
According to a new study from Indiana University, genetics play a strong role in how we explore our environment visually. The researchers used eye-tracking technology to study the eye movements of twins and found that they were very similar. (Science Daily)
4. You might start seeing floating cities as early as 2020.
Don't want to live on land? No problem. By 2020, you might be able to live in a city floating in the sea. A company called Blue Frontiers is working to build new structures off of French Polynesia. The cities will include homes, hotels, restaurants, offices, and more. (NYT)
5. Should you schedule procrastination?
Most of us are familiar with the guilt-inducing, productivity-inhibiting problem that is procrastination. So, what's the answer? Scheduling time dedicated to procrastinate may just be the key to keeping your Insta-scrolling habit under control. (Fast Company)
6. Want to know if you're a psychopath? Check your playlist.
A new study found that psychopaths actually prefer to listen to Eminem, Backstreet Boys, and Justin Bieber over the classical music used to depict psychopaths in many movies. Researchers are still looking into the reasons for the correlation. (The Washington Post)
7. Bill Gates is on a mission to find a cure for Alzheimer's.
Yesterday, the Microsoft co-founder made a $100 million donation to Alzheimer's research. Gates has spent last few years learning more about the debilitating disease and watching it firsthand, saying "I know how awful it is to watch people you love struggle as the disease robs them of their mental capacity, and there is nothing you can do about it." (USA Today)