7 Things You Need To Know Today (November 13, 2017)
Contributing Food Editor
By Liz Moody
Contributing Food Editor
Liz Moody is a food editor, recipe developer and green smoothie enthusiast. She received her creative writing and psychology degree from The University of California, Berkeley. Moody is the author of two cookbooks: Healthier Together and Glow Pops and the host of the Healthier Together podcast.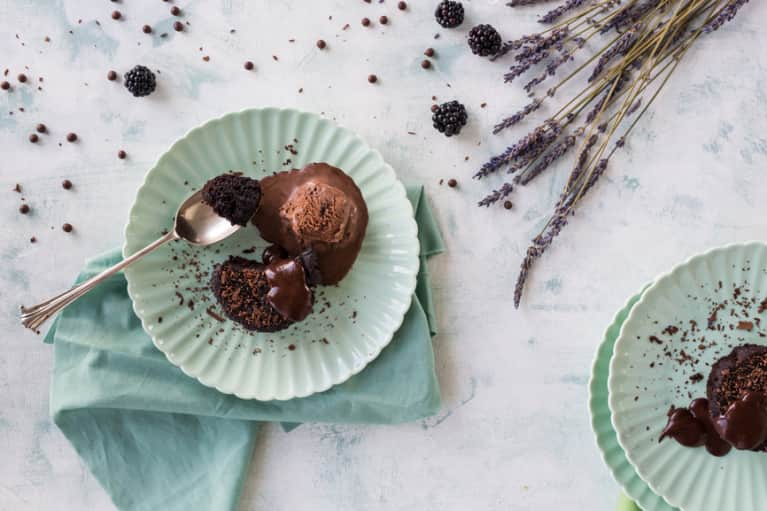 November 13, 2017 — 10:00 AM
1. The fountain of youth may be found in chocolate and red wine, according to science.
New research out of the United Kingdom found reservalouges (compounds similar to reservatrol) can prompt old cells to start diving again, turning aging cells into younger-looking cells. More research is needed, but this can have huge implications on the science of aging. We'll cheers to that! (Medical News Today)
2. There's a new type of diabetes—type 3, diabetes of the brain—that's been linked to Alzheimer's.
A new study out of the National Institute of Aging shows that high brain glucose levels, also known as type 3 diabetes, could be a glucose metabolism malfunction that eventually leads to Alzeheimer's disease. Just in case you needed one more reason to lay off the sugar, move regularly, and keep hormones in balance. (Pittsburgh Post-Gazette)
3. You might want to add extra mushrooms to your next pizza order.
According to a new study out of Penn State University, mushrooms have large amounts of the antioxidants ergothioneine and glutathione, both of which have anti-aging properties. "What we found is that, without a doubt, mushrooms are highest dietary source of these two antioxidants taken together, and that some types are really packed with both of them," said Robert Beelman, a professor of food science and director of the Penn State Center for Plant and Mushroom Products for Health. (Penn State News)
4. If you want to prevent back pain, work out.
According to a new study, people who exercise are 33 percent less likely to develop lower back pain than those who do. And if you already have back pain, all hope is not lost: The same study found that regular exercise reduces the severity of back pain. (Reuters)
5. Denver's rooftops are going green.
In the local election this week, the city voted to pass a measure requiring all large new buildings to be built with solar panels or rooftop gardens for shade. Other major urban centers like San Francisco, New York, Paris, and London have recently passed similar initiatives. (ABC News)
6. China is cleaning up its act.
The amount of sulfur dioxide, an air pollutant produced primarily by burning coal, in China's air has fallen 75 percent since 2007, thanks in large part to fining polluters. However, the country still has work to do cleaning other chemicals like CO2. (Yale Environment 360)
7. The former co-CEO of Whole Foods is betting big on food waste.
Walter Robb, former co-CEO of Whole Foods Market, has joined the board of directors of FoodMaven, a company that aims to reduce food waste by taking surplus food from grocery stores and selling it to restaurants. "FoodMaven is going straight at the growing challenge of food waste and has created an imaginative and innovative market-based approach to using more of what we produce," says Robb, adding that he's excited to help the company grow. (The Gazette)