6 Things You Need To Know Today (November 6, 2018)
mbg Contributor
By Caroline Muggia
mbg Contributor
Caroline Muggia is a writer, environmental advocate, and registered yoga teacher (E-RYT) with a B.A. in Environmental Studies & Psychology from Middlebury College.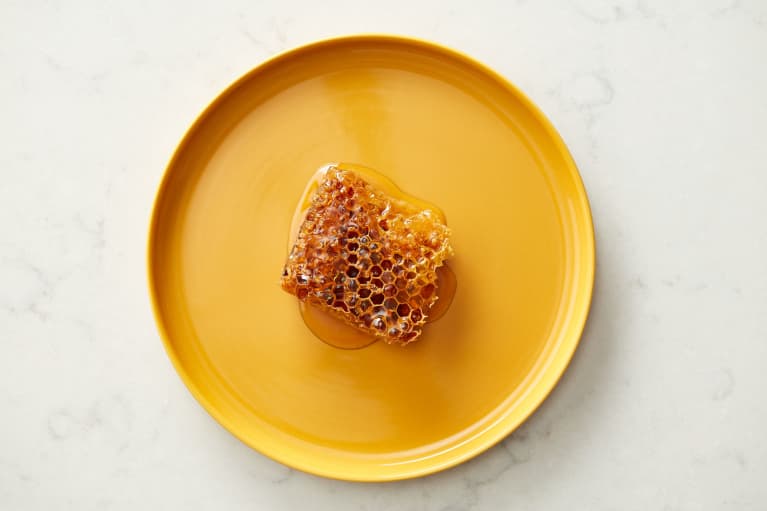 November 6, 2018 — 10:00 AM
1.
Honey may be the best medicine for kids with the common cold.
It's easy to want a quick fix when your child is coughing and sneezing, but instead of going straight to the pharmacy for an over-the-counter cough and cold medicine, you may want to head to your kitchen. A new review found little to no evidence that these cough and cold medications work in children, particularly under 6 years old. Instead, focus on keeping your child hydrated and give them honey for a cough (if they are over 1 year). As always, if you believe something more is going on, it's best to see a doctor. (mbg)
2.
Small efforts go a long way.
On November 1, British supermarket chain Waitrose published its annual Food & Drink Report—and the trends are exciting. Data from in-store transactions and a customer survey of more than 2,000 people show that 13 percent of the population is now vegetarian or vegan, and 21 percent call themselves flexitarians. Some of the reasons include animal welfare, the environment, and personal health. Brits are also cutting down on plastic with 44 percent reporting they have made significant changes in the way they use plastic, for the better, of course. (Treehugger)
3.
Does drinking your coffee black make you a psychopath? Not so fast.
A study done in 2016 has not stopped circulating the internet—but it's time for the bitter truth. The research, which surveyed 1,000 adults found people who consume black coffee (and other bitter foods and drinks) might be more apt to show psychopathic traits. So does everyone who enjoys black coffee—and beer and celery, for that matter—qualify as a psychopath? Not so fast. (mbg)
4.
Stress early in life could have lasting effects.
Stress during fetal development or early childhood may have longterm consequences on the brain. According to a new study published in Society for Neuroscience, stress in this phase of life increases the chance of developing anxiety, drug addiction, or depression later on in life by two or four times. Researchers also found fetuses exposed to maternal stress during pregnancy were at a higher risk for developing autism spectrum disorder. With these new findings, scientists are considering ways to inhibit the production of stress hormones and alter immune cells in the brain. (EurekAlert!)
5.
The FDA has approved a new opioid medication more powerful than fentanyl.
The single-dose pill is called Dsuvia and is five to 10 times more power than fentanyl and 1,000 times stronger than morphine. AceIRx Pharmaceuticals, the creator of the drug, says the pill is only to be administered in hospitals and emergency rooms and is filling a need. The approval has not come without criticism from public advocacy groups who are deeply concerned about the growing opioid crisis, in part due to overprescribing. The FDA says that this drug will be used for individuals who have not responded to other pain treatments and could even benefit soldiers injured in battle. (CNN)
6.
Waiting for election results stressing you out? Play some Tetris.
Yes, the game of Tetris could help us get through periods of anxiety as it elicits a mental state that psychologists call "flow," a state in which you are so engrossed in an activity that time flies by. The study found that when people were waiting for life-altering news, those who played the classic version of Tetris while waiting had more positive emotions and fewer negative emotions. It's less about the game itself and more about getting into the flow state, so if you're not into video games, "think of the activity that grabs your attention and doesn't let it go," says Elizabeth Dunn, a psychologist at the University of British Columbia. We can think of a few uncertain results we're stressed about so our next step—find flow. (mbg)