California Could Be Facing A Drought Yet Again. Here's What You Need To Know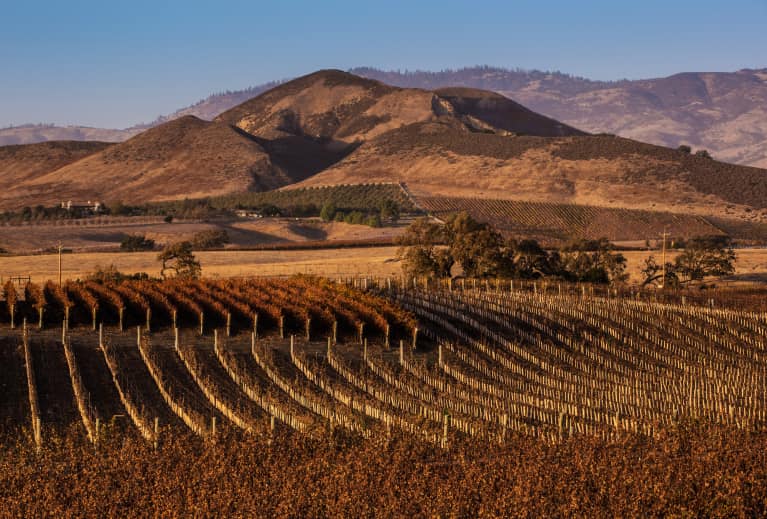 February 16, 2018 — 10:05 AM
The year is off to a hot, dry start across California, sparking suspicion that the state is in for yet another extreme drought.
Over the past six months, downtown Los Angeles has received only 1.96 inches of rain (compared to an average of 8.54 inches), and San Francisco only 3.4 inches. These dry conditions have some experts wondering if last year's wet conditions were just a short reprieve in the infamous, multiyear drought that started in 2011.
"That wet winter we saw last year could have been one wet winter in a 10- to 12-year drought period. We have to be very cautious about our water use," Heather Cooley, water program director at the Pacific Institute, tells the Mercury News.
The effects of low precipitation levels can be felt throughout the state. Up north in the Sierras, a lack of snowfall has forced some ski resorts to contemplate closing up shop. As of last week, snowpack accumulations were 21 percent of their average levels. In California's Central Valley—an agricultural mecca—farmers are being forced to cut corners when it comes to maintaining some of Americans' favorite water-intensive crops like almonds, pistachios, and, yes, avocados. By overpumping and drilling deeper wells, they're threatening the water supplies and exposing their tap to pesticides and other toxins. According to BuzzFeed reports, residents are told their water may contain known carcinogens including arsenic, uranium, and nitrates. Many of them are living below the poverty level and can't afford water treatment systems (let alone the "raw water" bottles that some Californians are shelling out big bucks for).
What is causing these droughts, and can California get back on track?
Like most of the other extreme weather events we've seen recently (who could forget the record-setting hurricanes, wildfires, and earthquakes of fall 2017?), these drought conditions are thought to be exacerbated by climate change.
"Warming temperatures driven by greenhouse gas emissions change rain patterns, increasing rainfall in some areas and increasing the likelihood of record droughts in other places—such as California. A simple way to think of this is that climate change will likely make wet areas wetter, and dry areas drier," Colin Strong, a water expert at the World Resources Institute, tells mbg. "Climate change has disrupted the Earth's atmosphere, which has made rainfall more variable on the whole. On top of that, glaciers are melting faster and earlier than ever before, leaving less snowmelt to feed rivers in the summertime, which is peak drought season."
However, California continues to be a trailblazer in eco-friendly initiatives, setting an example for other states with its green approaches to transportation and energy use. San Francisco was recently named the greenest city to visit in the United States; the Tahoe-based Squaw Valley ski resort just pledged to become the first 100 percent renewably powered ski resort; and neighboring Soda Springs uses recycled wastewater to make all of its snow.
In addition to preventive measures like these, the state is prepared to reinstate strict water-saving regulations if the drought continues. Water-guzzlers who hose off sidewalks or wash cars without a hose nozzle could soon be fined up to $500. During the 2011 to 2017 drought, measures like these were very effective and cut water use by up to 20 percent in some regions.
With other cities like Capetown, South Africa, also experiencing major droughts right now, we all have our eyes set on California moving forward. And our fingers crossed for some rain soon.