Struggling To Lose Weight? Science Says THIS Unexpected Thing Is To Blame
Contributing Food Editor
By Liz Moody
Contributing Food Editor
Liz Moody is a food editor, recipe developer and green smoothie enthusiast. She received her creative writing and psychology degree from The University of California, Berkeley. Moody is the author of two cookbooks: Healthier Together and Glow Pops and the host of the Healthier Together podcast.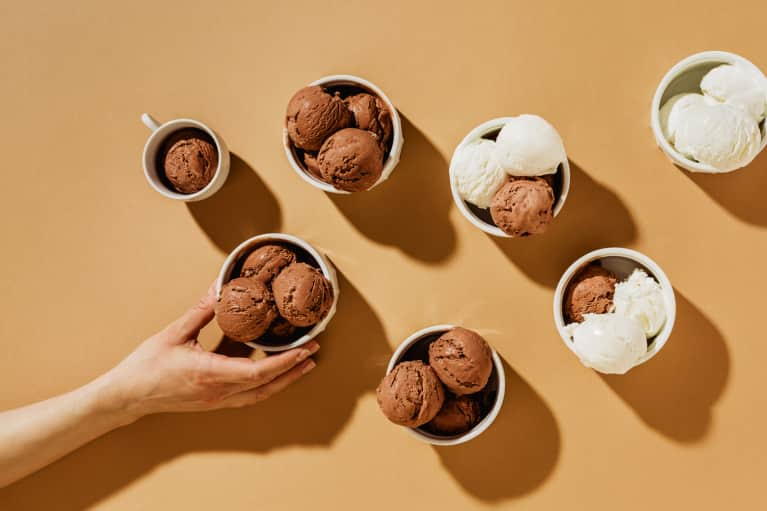 If you've ever struggled with weight loss or suffered from an inability to put down that not-so-healthy food (but it tastes so good!), listen up: Science has an explanation for your behavior. Several new studies have found that the microbes in your intestines actually expand in response to the high-fat and high-calorie food typical of a Western diet. On the surface this makes sense: These microbes are responsible for the absorption and digestion of these foods, so the more you eat said foods, the more microbes you'd need to deal with them. The microbes typically multiply within 24 to 48 hours of eating the calorie-dense food, helping create the digestive enzymes responsible for processing the foods in the small bowel.
The bad news? Once these microbes multiply, they don't go away. What's worse—they need to then be fed more, making you want to eat even more of the high-fat foods. In short, it's a vicious cycle: You eat some chips, your body creates more microbes to help digest and process the chips, and those microbes hang around hungry, making you want more chips to feed them (and you!).
"Our study is one of the first to show that specific small-bowel microbes directly regulate both digestion and absorption of lipids," said the study's senior author, Eugene B. Chang, M.D., the Martin Boyer Professor of Medicine and director of the NIH Digestive Diseases Research Core Center at the University of Chicago Medicine. "This could have significant clinical applications, especially for the prevention and treatment of obesity and cardiovascular disease." He noted that the work could have "important implications in developing approaches to combat obesity," including artificially decreasing the microbes responsible for fat absorption, or flooding the system with microbes that inhibit fat intake (a probiotic that a ton of people would surely sign up for!).
"I would say the most important take-away overall is the concept that what we eat—our diet on a daily basis—has a profound impact on the abundance and the type of bacteria we harbor in our gut," said Kristina Martinez-Guryn, Ph.D., another one of the study's authors. "These microbes directly influence our metabolism and our propensity to gain weight on certain diets."
Want to eat foods that keep your gut balanced and healthy? Here's a good place to start.