Study Finds Your Stress Levels Can Determine The Sex Of Your Baby
mbg Editorial Assistant
By Jamie Schneider
mbg Editorial Assistant
Jamie Schneider is the Editorial Assistant at mindbodygreen with a B.A. in Organizational Studies and English from the University of Michigan. She's previously written for Coveteur, The Chill Times, and Wyld Skincare.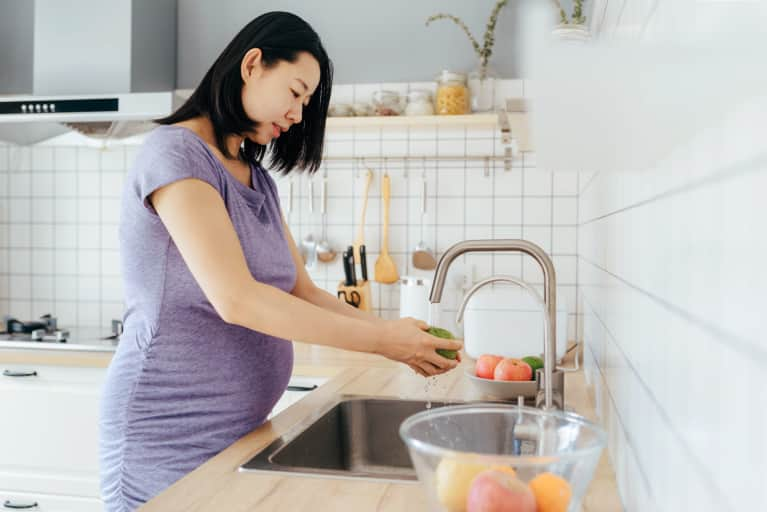 October 14, 2019 — 21:02 PM
We know by now that our stress levels can take a physical toll on our bodies. From wreaking havoc on our immune systems, to compromising our gut health, to even raising blood sugar, chronic stress can have powerful physical consequences.
Now, a new study published in PNAS shows how stress leads to perhaps one of the biggest physical outcomes of all: High levels of stress may even influence the sex of a woman's future child.
Effects of stress have already been studied in terms of pregnancy—stress has been associated with an increased risk of premature birth and higher rates of physical and mental disorders, according to researchers. Although finding out whether you're having a girl or boy isn't necessarily a health concern, it's fascinating how mental health can affect such physical factors like a baby's sex.
In order to determine how maternal stress levels could possibly affect gender, the scientists analyzed different indicators of stress from a series of questionnaires, diaries, and daily physical assessments of 187 healthy pregnant women. They found that 17% of the women were psychologically stressed, characterized by high levels of depression and anxiety. Another 16% of women were physically stressed, as they had higher daily blood pressure and greater caloric intake. This group of women that were either psychologically or physically stressed (a group of 33%, if you've done the mental math) ended up giving birth to more girls than boys.
After these results, the scientists proposed that pregnant women who experience physical or psychological stress might be less likely to have a baby boy.
"Studies have shown that males are more vulnerable to adverse prenatal environments," leader of the study Catherine Monk, Ph.D., says, which may be the reason for the significant increase in baby girls.
The "natural" sex ratio is considered to be 105 males born for every 100 female births. But in this study, the male-to-female ratio in the stressed groups was flipped, with sex ratios of 4:9 for physically stressed mothers and 2:3 for psychologically stressed mothers.
Monk and her team also found that physically stressed mothers were more likely to give birth prematurely. On the other hand, it was the psychologically stressed mothers who ended up having more birth complications. Although the specific obstacles varied between both groups, the study demonstrates that stress—whether physical or psychological—surely has negative effects on a pregnancy.
How can stress levels affect the sex while someone's pregnant? 
Although these researchers studied women who were already pregnant, they presume that these mothers' stress levels had persisted long before they conceived.
"Other researchers have seen this pattern after social upheavals, such as the 9/11 terrorist attacks in New York City, after which the relative number of male births decreased," says Monk. "This stress in women is likely of long-standing nature."
It would make sense, as a traumatic event such as the attacks of 9/11 would likely cause psychological stress long after the fight-or-flight response would typically wear off in the moment. For women who were trying or thinking about trying to conceive during that time, the psychological stress from the event could have greatly affected the sex of their babies. And until this newly published research, people might have thought this lack of male births was just a random trend that calendar year.
So, if you're trying to conceive, optimizing your mental health can lead to a safer pregnancy and may even increase your likelihood of having a boy. Monk says, "What's clear from our study is that maternal mental health matters, not only for the mother but also for her future child."