This Common Medication May Increase Risk Of Diabetes, New Study Finds
mbg Editorial Assistant
By Christina Coughlin
mbg Editorial Assistant
Christina Coughlin is an editorial assistant at mindbodygreen. She graduated from Georgetown University in 2019 with a degree in psychology and music.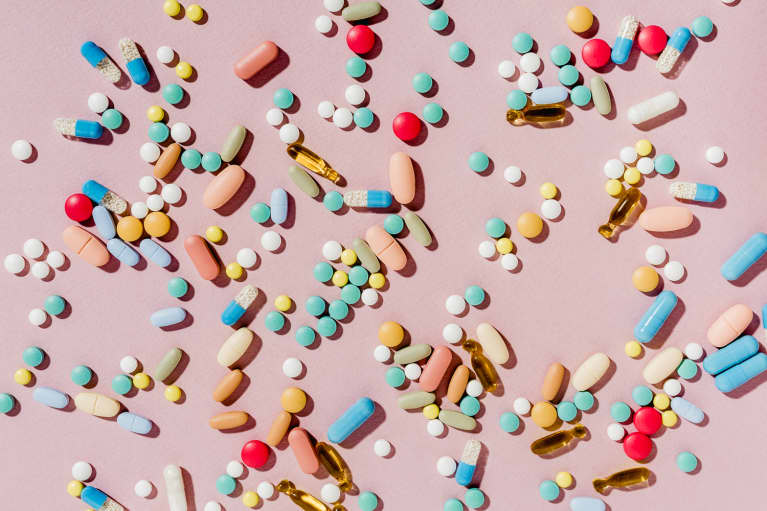 November 12, 2019 — 21:43 PM
Unwanted side effects of medications can be a struggle. What's worse is having to decide if the benefits of your medication and treatment of your illness outweigh the side effects, especially when that reaction could make you vulnerable to a whole new disease.
Glucocorticoids (GCs), a class of steroid hormones used to treat inflammation, are most commonly used to treat arthritis, asthma, and colitis. They also currently stand as one of the most prescribed drugs worldwide with more than 600,000 patients in the U.K. and over 2.5 million patients in the U.S. exposed to the medication.
Previous research has shown us that the long-term effects of GCs include a risk of type 2 diabetes and weight gain and has even led to the term "steroid-induced diabetes." New research tells us, however, that just one week of treatment on this medication can increase a patient's risk.
The study, led by Riccardo Pofi, M.D., and Jeremy Tomlinson, Ph.D., was presented this week at the Society for Endocrinology Annual Conference.
Scientists recruited 16 male participants from the Oxford BioBank, a random population-based cohort in the U.K. made up of healthy individuals between the ages of 30 and 50. The participants were broken up into two groups, each given a different dosage of the steroid⁠. After seven days, both groups showed worsening insulin sensitivity, which is the main symptom that can lead to type 2 diabetes.
According to Pofi, "This suggests that we need to more accurately assess GC use in patients to prevent and reduce the undesired effects, especially in patients for which steroid treatment is essential for life."
More research needs to be done before these findings can be confirmed, and the scientists behind the experiment plan on completing more large-scale studies in the future.
Another important step is to figure out how the steroid treatment could work alongside various diabetes medications and whether or not that would reduce the risk of developing the disease.
What are the alternatives?
The good news is, insulin sensitivity and blood sugar can be regulated naturally by diet and exercise. For those who are entirely dependent on taking GCs, many steps can be taken to continue a healthy lifestyle and curb the negative symptoms of steroids.
This study serves as a reminder of the importance of understanding what we are putting into our body, specifically when it comes to medications. Always talk to your doctor about side effects and discuss healthy ways to combat the worst ones.