Two New Studies Find That Yes, Coffee Helps You Live Longer
mbg Contributor
By Leigh Weingus
mbg Contributor
Leigh Weingus is a New York City based freelance journalist writing about health, wellness, feminism, entertainment, personal finance, and more. She received her bachelor's in English and Communication from the University of California, Davis.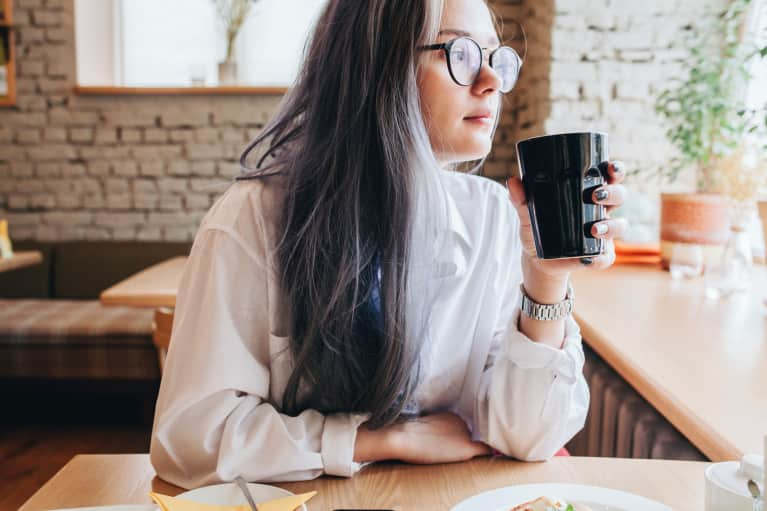 In case you need another reason to brew yourself a strong cup of coffee today, the findings of two important new studies were just released—and as it turns out, drinking coffee lowers your risk of mortality.
The first study, published Monday, is the biggest study done on coffee and mortality to date. Researchers surveyed 520,000 people across 10 European countries and found that drinking coffee regularly was associated with reduced risk of death. No huge surprise there, although it certainly helps confirm previous findings on this very topic.
More interesting is the second study, out of the University of Southern California, which found that drinking 2-4 cups of coffee per day is associated with lowered mortality rates across race lines—not just among white people, who have historically been the subject of past coffee studies.
This study surveyed 185,855 participants who were African American, Native American, Hawaiians Japanese American, Latino, and white. What they found? There's an 18% lower risk of death across race divisions.
"We cannot say drinking coffee will prolong your life, but we see an association," said lead study author Veronica Wendy Setiawan. "If you like to drink coffee, drink up! If you're not a coffee drinker, then you need to consider if you should start."
So, why does coffee help you live longer? Previous research has found that coffee is packed with antioxidants, which helps with blood vessel health and lowers inflammation, leading to a decreased risk of health problems like heart disease and stroke.
Who's in the mood for an almond milk latte?
If coffee isn't your thing, read up on the three drinks that will make you want to give up your morning cup of coffee.