New Research Shows Artificial Sweeteners Are Making You Gain Weight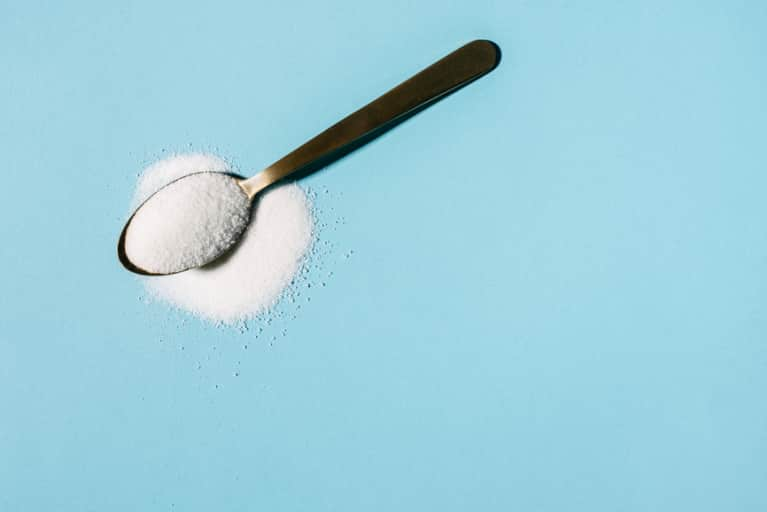 Theoretically, artificial sweeteners are a good idea. Who wouldn't want to sweeten up otherwise-bland food without tacking on calories and adding grams of sugar? But a new review published in the Canadian Medical Association Journal Monday confirmed what we've long suspected: Fake sugars like aspartame and sucralose are just flat-out bad for you.
The review looked at 37 studies that tracked the health habits of 406,000 people over time and found that there's no concrete evidence supporting the hypothesis that artificial sweeteners help with weight management. Actually, the opposite is true—those in the reviewed observational studies saw a small increase in BMI and a 14 percent greater likelihood of developing type 2 diabetes.
"There's no clear evidence for benefit from the artificial sweeteners, and there is a potential that they have a negative impact, but we need more research to figure it out for sure," concludes lead author Meghan Azad, an epidemiologist at the University of Manitoba.
There's no question that staying far away from diet soda is a bad idea, but what's the solution to sugar cravings that strike at inopportune times (like during your 4 p.m. meeting)? Ellen Vora, M.D. and mbg class instructor, recommends reaching for a jar of almond butter. "Keep a jar on hand at work, at home, and in your bag, and feed yourself a spoonful a few times throughout the day," she says. "This will ensure steady blood sugar, warding off any blood sugar crashes that can make you go scavenge for a hit of sugar."
Sounds doable. And delicious.
Want more tips for quitting sugar? Here are some helpful ones.