Research Finds Men Are More Confident In Their Lying Ability
mindbodygreen Editorial Assistant
By Sarah Regan
mindbodygreen Editorial Assistant
Sarah Regan is a writer, registered yoga instructor, and Editorial Assistant at mindbodygreen. She received her bachelor's in broadcasting and mass communication from SUNY Oswego, and lives in Brooklyn, New York.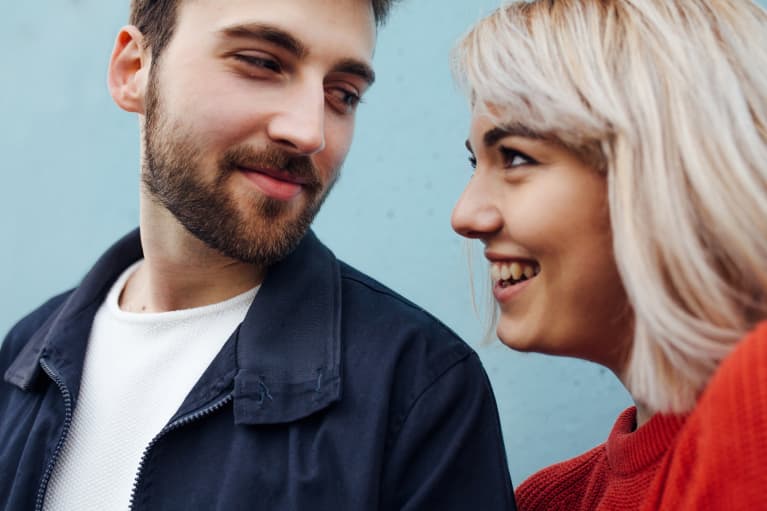 December 21, 2019 — 9:00 AM
Identifying lying trends.
The study was led by researcher Brianna Verigin, Ph.D., who gathered data from 194 men and women. She asked them questions about how often they lied, what kind of lies they told and to whom, whether they lied face-to-face, and of course, if they thought they were good at it.
"We found a significant link between expertise at lying and gender," Verigin says. "Men were more than twice as likely to consider themselves expert liars who got away with it."
In addition to that finding, the research also suggests "expert liars" prefer to lie face-to-face, and usually to friends, family, and romantic partners.
One common strategy cited for liars was to stay as close to the truth as they could, often by simply leaving out specific information. However, confident liars will lie a lot because they think they'll get away with it, with many instances of lies enshrouded in truth.
White lies were the most common type of lie, though, followed (in order) by exaggerations, hiding info, burying lies under truth, and completely making something up.
Spotting the liars in the mix.
Another significant finding from this study was that 40% of all lies are actually told by a small number of people—as Verigin notes, existing research has suggested people tell a lie or two every day, "but that's not accurate, most people don't lie every day but a small number of prolific liars are responsible for the majority of lies reported."
And when it comes to catching someone in a lie, she says we're not as good at it as we like to believe. "At best, most of us have a 50:50 chance of getting it right when someone is pulling the wool over our eyes."
"Prolific liars rely a great deal on being good with words, weaving their lies into truths, so it becomes hard for others to distinguish the difference, and they're also better than most at hiding lies within apparently simple, clear stories which are harder for others to doubt."
With it being so difficult to know for sure whether you're being deceived, we may be better off looking for warning signs that don't necessarily have to do with what's being spoken. If you're feeling wary, things like contrived charm and a lack of shame are usually good indications that a person has the capacity to lie.
And if lying has hurt a relationship of yours, it is possible to rebuild that trust and understand why people lie at all.