This Brain Therapy Treatment Could Improve Chronic Pain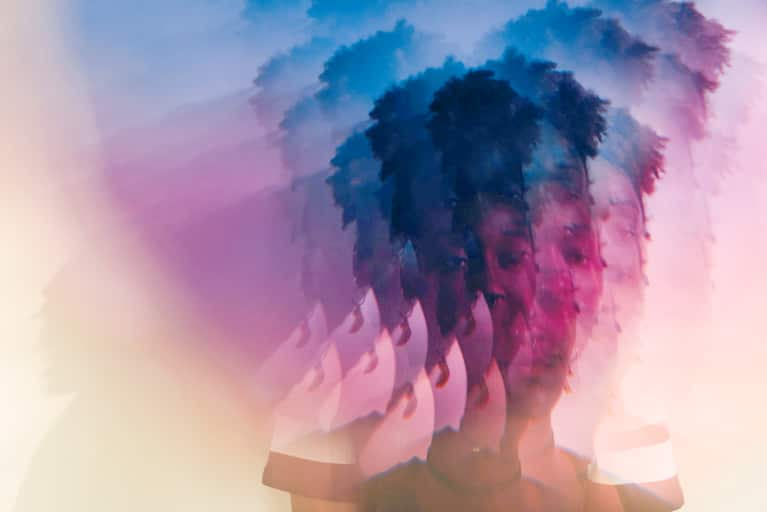 Chronic pain is a chronic problem. In the United States, it's the leading cause of disability with an estimated 20 percent of the country living with chronic pain.
We've previously associated the area of pain with the root of the problem (you have chronic lower back pain, so something must be off with your lower back). But recent research points to the possibility that chronic pain could be caused by stubborn neural pathways in the brain.
A new study looked more closely at the relationship between brain activity and chronic pain. Published in the Journal of Pain, researchers asked 20 people who had chronic lower back pain to participate in two 40-minute sessions of noninvasive brain therapy. They tested a particular type of brain activity, called alpha oscillations, which occur when people are not distracted by external stimuli. So, these waves show up in meditation, daydreaming, exercise—whenever you're in the present moment.
They found the alpha oscillations could be effectively targeted to the somatosensory cortex, a part of the brain potentially involved in chronic pain. After receiving the therapy, people reported a significant reduction in lower back pain post alpha electrode therapy. Some people even reported no pain after the alpha therapy session.
This is exciting news as down the line it could become a mainstream noninvasive treatment for chronic pain. With a serious opioid crisis, alternative pain treatments are critical.
It could be some time before the therapy becomes a readily available option, but researchers are looking forward to the possibility of success with different types of chronic pain. "The exciting thing is that these results occurred after just one session," co-first author Julianna Prim, told ScienceDaily. We're looking forward to further findings, but, in the meantime, there are some great techniques you can try at home to help relieve pain.
Practices like visualizations, reframing your thoughts, repeating a mantra, or using the emotional freedom technique could improve your pain. Some chronic pain conditions like fibromyalgia are accompanied by inflammation. If you're looking to reduce inflammation, consider CBD products, known for decreasing inflammation and anxiety, among other things.
Chronic pain can happen to anyone and can be especially frustrating if your doctor can't get to the root of it. We hope it's comforting to know researchers are making some serious strides and there are effective ways to lessen the pain.