Gut Health May Not Be A One-Size-Fits-All Approach, New Study Finds
mbg Editorial Assistant
By Jamie Schneider
mbg Editorial Assistant
Jamie Schneider is the Editorial Assistant at mindbodygreen with a B.A. in Organizational Studies and English from the University of Michigan. She's previously written for Coveteur, The Chill Times, and Wyld Skincare.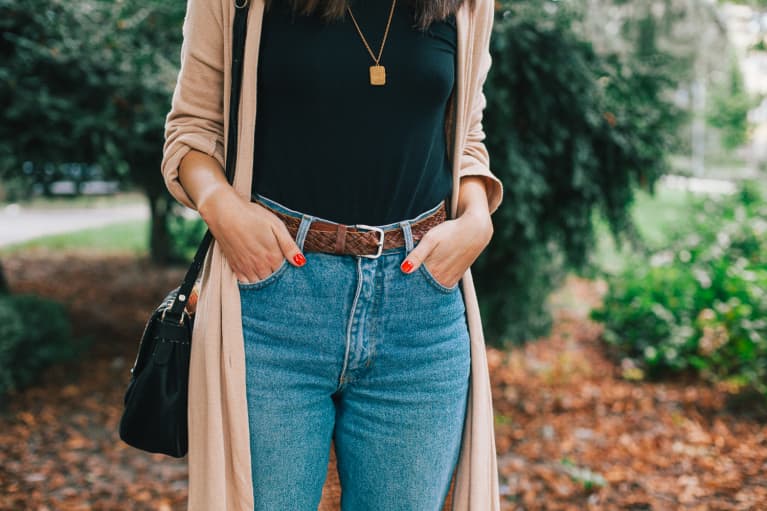 November 2, 2019 — 9:03 AM
As if it hasn't been stamped into your brain already, optimizing our gut health is essential. It's crucial for strengthening our immune systems, keeping our brain function up to speed, and even for boosting our mood.
While there's data upon data that shows how important gut health is for our bodies, the jury's still out on the best ways to care for our microbiomes. It seems to be different for everyone, and not all methods are created equal.
And now, according to a study published in Nature, there's science that shows just how different everybody's gut microbiomes are—in fact, each person has a different genetic "pass code" for bacteria to safely reside in the gut. How's that for personalized medicine?
How did they make this discovery?
Through analyzing over 1,000 human fecal samples, these scientists found that bacteria were using specific immunity genes to neutralize toxins and protect themselves, and any invaders that lacked the right genes were kicked out of the gut.
They had assumed that the immunity genes and harmful toxins had a 1:1 ratio—for every one toxin, there was an immunity gene to help knock it out. What was surprising, however, was that there were tons more immunity genes than toxins in these fecal samples. They also saw how immunity genes were jumping from bacteria to bacteria, and in turn, the bacteria were using these immunity genes in order to become resistant to toxins and survive in the gut.
Because they studied over 1,000 fecal samples, these researchers were able to discover that different samples had different combinations of toxins and immunity genes. "So what it takes to survive in one person's microbiome might not be the same in another person's microbiome," co-author Joseph Mougous, Ph.D., says.
It makes total sense: We already knew that what works for one person's gut may not work for another's (while intermittent fasting may give you astounding results, it might not be the best option for a friend!), and now we know why at the cellular level.
What does this mean for our gut health?