Forming This New Habit Will Help Make 2018 Your Best Year Yet: A Life Coach Explains
mbg Contributor
By Sheryl Melanson
mbg Contributor
Sheryl Melanson is a health and lifestyle coach who inspires people to transform limiting habits into mindful choices that express their values. Based in Plymouth, Massachusetts, Sheryl has her bachelor's in mathematics and philosophy from Boston College.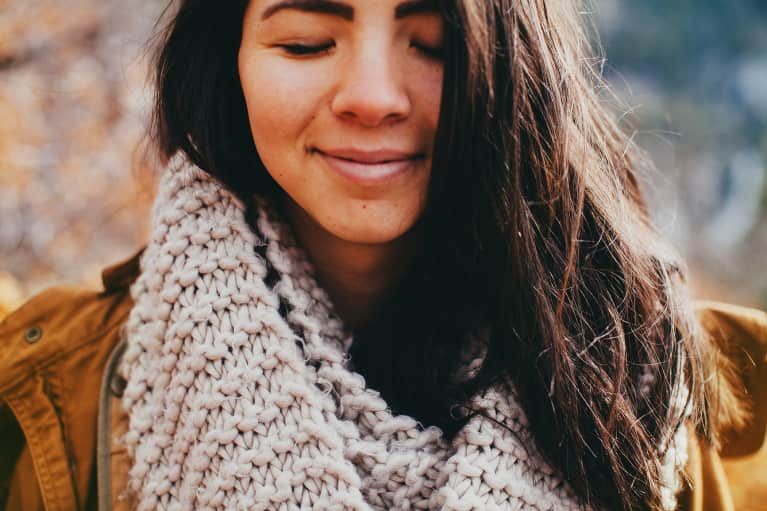 As we head into the shorter days and darker months of winter, many of us feel a pull to turn inward. Solitude and rest naturally replace some of the big, outward-facing actions of spring, summer, and fall. Moving more slowly and deliberately allows us time to reflect in the colder weather. As a health coach and life coach, I'm glad for this.
Distractions have become a part of our lifestyles.
We each spend a lot of time doing, achieving, and excelling, with little time left for just being. Our culture more or less promotes this, so being out of balance has become the norm for most of us. The consequence for this imbalance is a society of overwhelmed, exhausted, stressed-out humans.
You might be thinking, "I can fix that easily enough. I'll just press the pause button and postpone parts of my to-do list. I'll squeeze in a short run, meditation or a few deep breaths and check that box."
Making a point to engage in mental stillness could be one of the most important health practices of our time.
It turns out that human "being" isn't as easy as it seems. Over the past decade, the surge of lifestyle distractions has swelled: TVs are everywhere, nine-to-five work hours are all but extinct, and the smartphone has transformed the way we interact with the world. As mobile devices and the World Wide Web have connected us like never before in a shared human history, the new modern thought highway has also been quietly engaging us in tiny, sequential behavior modifications. Little by little, we've become immersed in a never-ending cycle of social media and nonstop screen time.
As someone who's mindful and even old-fashioned at heart, I have to confess to feeling concerned about all this attention hijacking. I'm sure I'm not the only one tired of being glued to my computer, the boundaries between work and rest fading away. Sure, we are all subconsciously influenced by our societies and microcultures. But I want my free will, with all its messiness.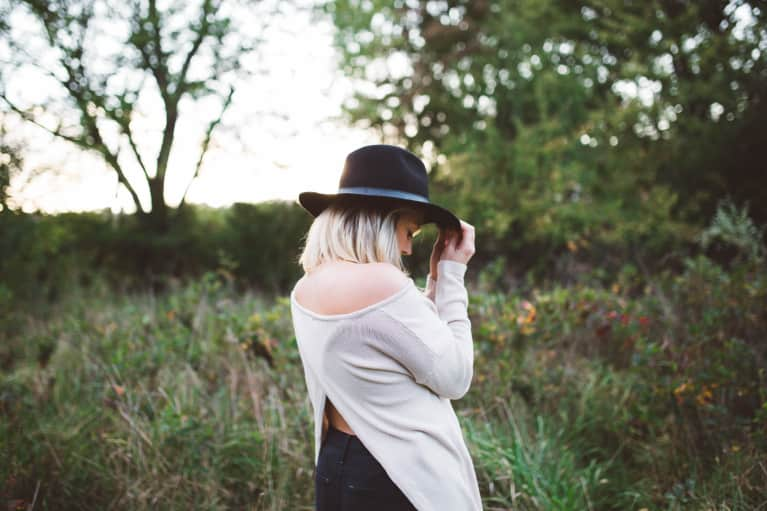 A new habit for 2018: The mindful pause.
Being in moments of quiet reflection and relaxing in our inner knowing are becoming increasingly more challenging, relevant, and needed. In fact, I am now observing on a more regular basis how essential a daily mindfulness practice is to both resisting the constant consumerism and self-righteousness and inviting our wholehearted energies of self-compassion and human kindness. In these spaces, we can release the restless "monkey mind" and reignite our unplugged, tranquil "ox mind."
One easy way to integrate a mindful pause into our busy lives is by anchoring it to an existing habit. Stanford behavior scientist B.J. Fogg calls this practice "Tiny Habits." Starting with a small, achievable goal allows for gradual integration and incremental feelings of success and well-being. Using his format, "After I (existing habit), I will (new tiny behavior)," I anchor a five-minute meditation to my already established morning dental hygiene routine. A cousin of SMART goal setting, connecting new tiny habits to existing ones feels effortless and gratifying.
Making a point to engage in mental stillness could be one of the most important health practices of our time. In Chade-Meng Tan's piece "How to Settle the Mind," she compares our mind to a snow globe and offers three effective methods for resting our mind: anchoring, resting, and being. She says, "When the mind is alert and relaxed, over time, it will calm down the same way the snowflakes in the snow globe settle down, and the mind abides in a state where it is both calm and clear."
Human doing and human being are both needed in proportion for a balanced life. Perhaps the sweet spot lies in our awareness of their harmony and synthesis, as well as our openness to varying blends as our needs shift. No matter our different perspectives or methods, may each of us find our own ways to respond to winter's invitation to settle down, one snow globe at a time.
If you're interested in learning more about meditation, give our meditation teacher training a try.