8 Of The Best New Natural Skin Care Products Available At CVS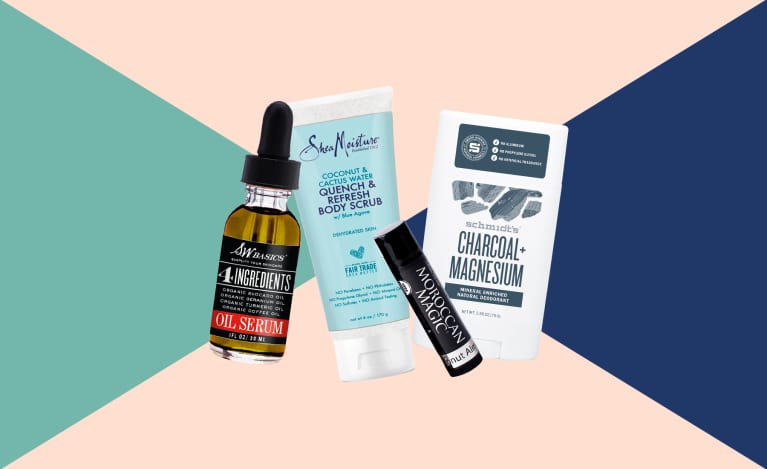 On a recent tampon run to CVS, a display of glass apothecary-style bottles caught my eye. Did this popular drugstore chain (which I normally associate with prescriptions, greeting cards, and all things toiletries) really carry one of my favorite clean skin care brands?
Indeed, they do. And the array is more extensive than you might think. CVS began offering a few S.W. Basics products (from a one-ingredient rose water mist to a three-ingredient no-rinse cleanser) at select stores and it turns out they're continually adding new skin care products (and wellness products) from top natural brands to their online store and brick-and-mortar locations.
So, what are the latest and greatest? Here, eight of CVS's newest clean skin care offerings for every part of you—from lips to armpits—that we're most excited about:
Yes To Cucumbers Primer Stick
This cooling primer stick features soothing ingredients like aloe, cucumber, and witch hazel along with silica to help blur pores and reduce oil and shine, and even overall skin tone. It's a great base to help your makeup stick; but after using it, you may find you don't even need makeup at all. (Available in stores and online; $9.99)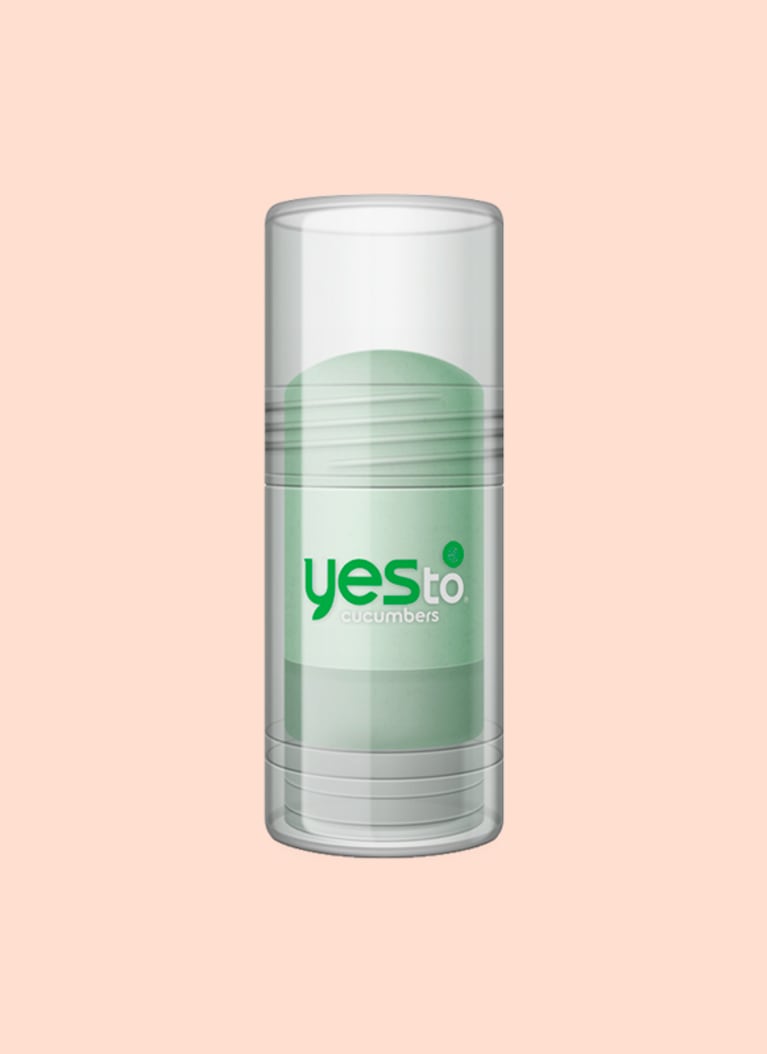 Revlon Konjac Charcoal Sponge
Made from the konjac root—a fibrous plant found in Asia—this sponge is an ideal natural exfoliator that helps loosen dead skin and eliminate rough, flaky patches for naturally brighter skin. Even better, this one is infused with bamboo-derived charcoal for an additional detoxifying punch. Simply wet the sponge, apply your favorite cleanser, and gently scrub. (Available in stores and online; $5.99)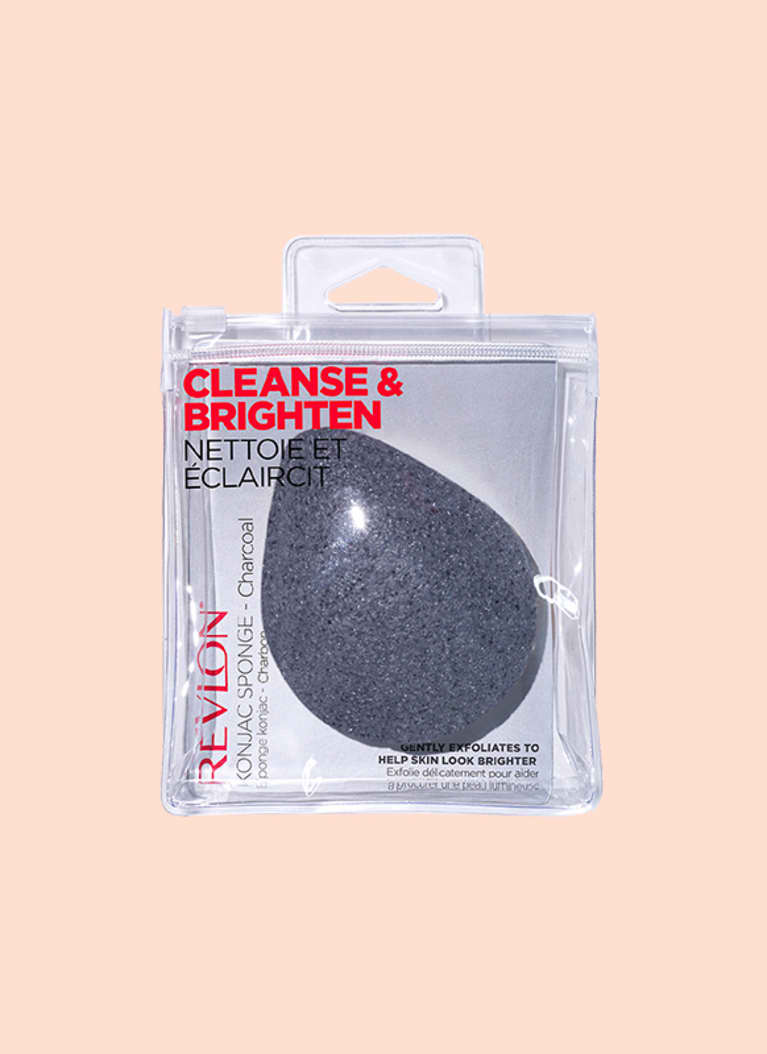 Burt's Bees Hydrating Sweet Almond Lip Oil
For ultra-dry, cracked lips, a balm won't necessarily cut it. That's where lip oils come in. This 100 percent natural blend featuring vitamin-E-rich sweet almond oil along with shea butter and coconut oil penetrates deeply to hydrate and reduce the look of fine lines on your lips. (Available in stores and online; $5.99)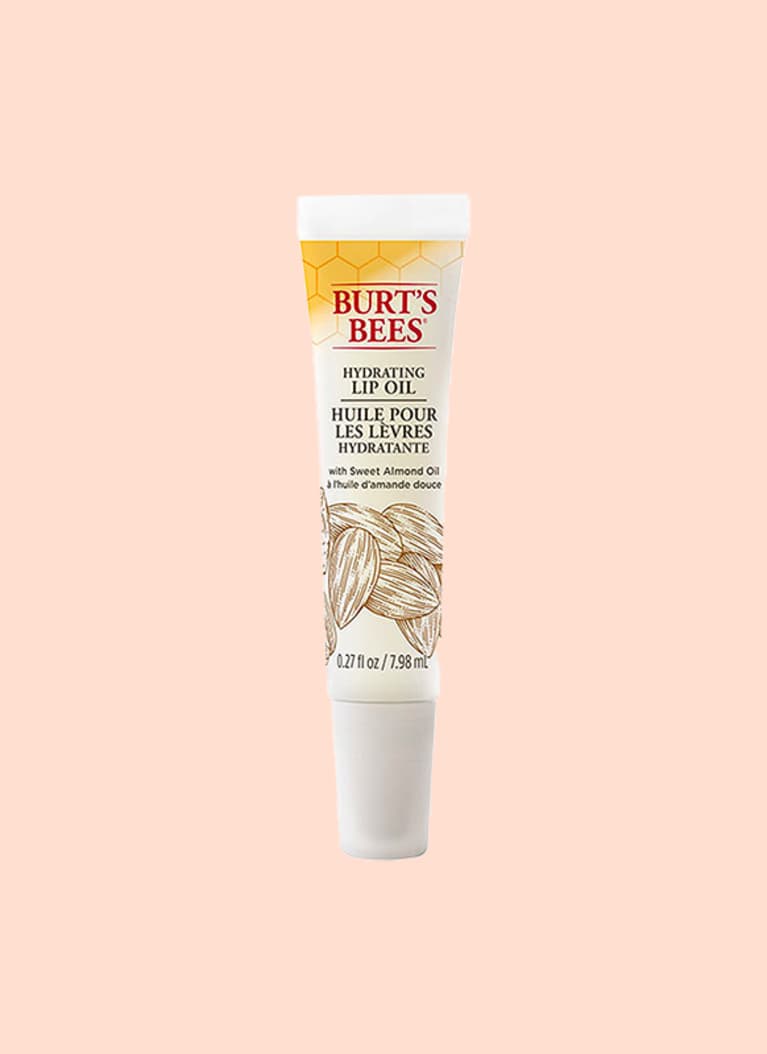 Bliss Pore Patrol Mask: Deep Detox Four-Clay Soufflé Mask
This soft, creamy mask goes on incredibly smooth and features a blend of four different clays (including French green clay and bentonite clay) to help unclog pores and battle oiliness along with soothing and detoxifying natural botanicals such as witch hazel, willow bark extract, and citrus peel oil. Bonus: It's vegan and cruelty-free. (Available in stores and online; $15)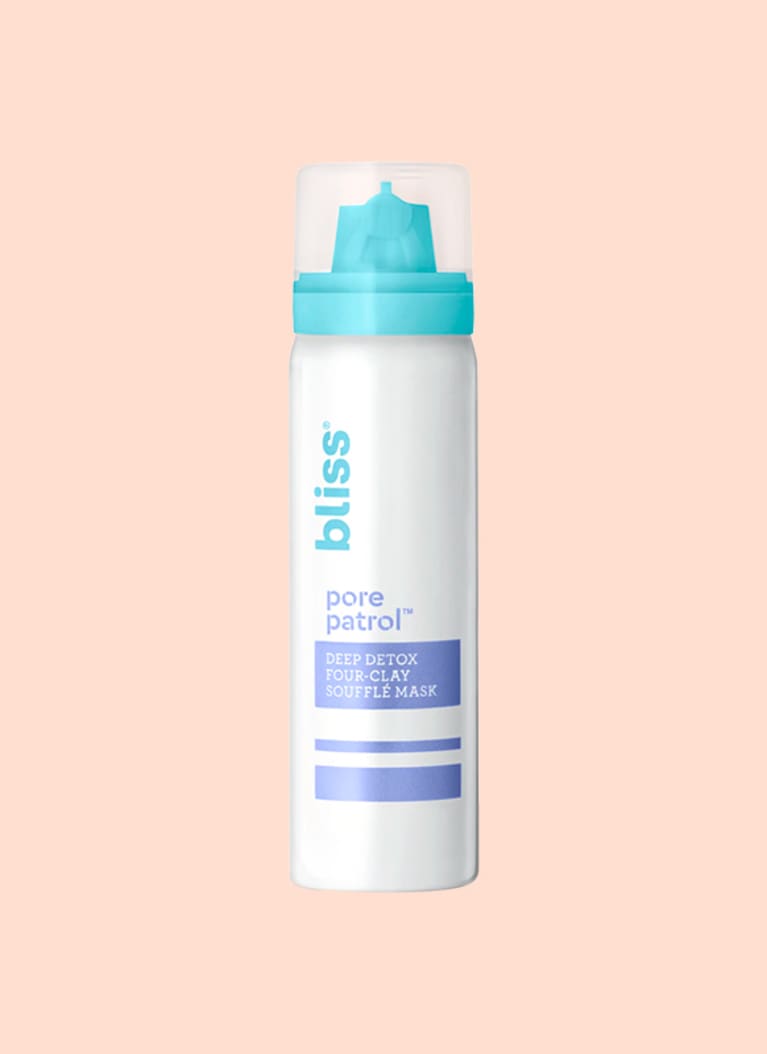 Shea Moisture Quench & Refresh Body Scrub
This is the ideal cold-weather body scrub. Jojoba beads (biodegradable and produced from jojoba oil) gently sloughs away dead skin cells while ingredients like coconut water and shea butter soothe and hydrate skin for all-over moisture. (Available in stores and online; $11.99)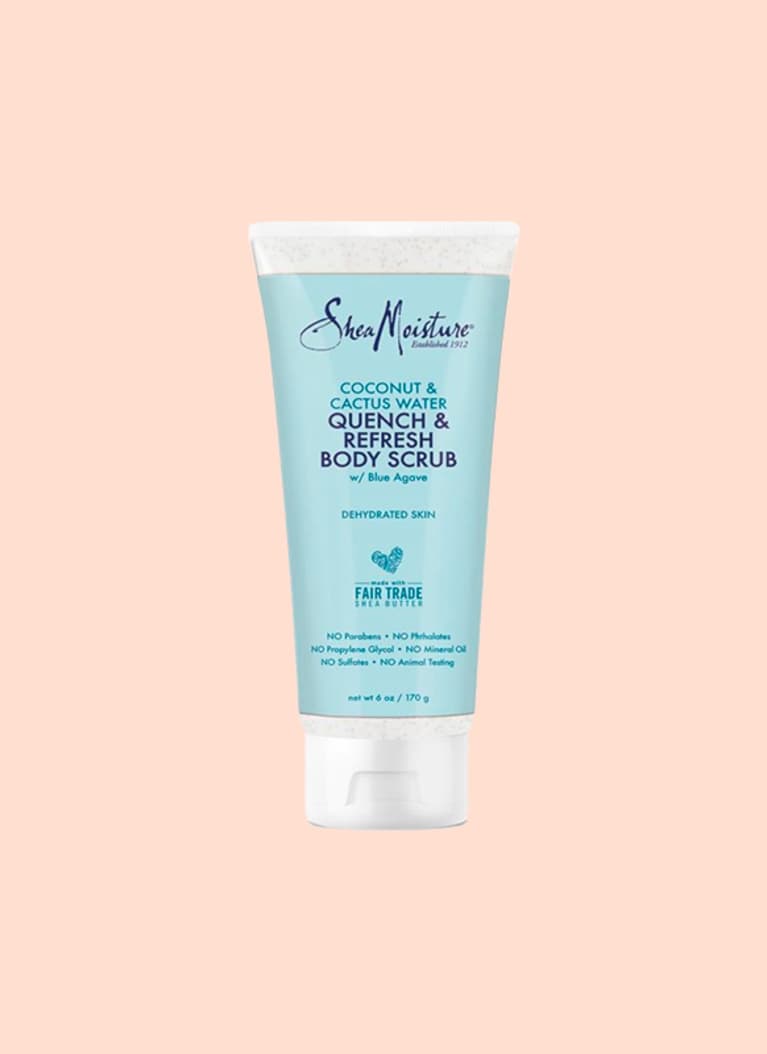 Schmidt's Charcoal + Magnesium Natural Deodorant
While not a brand-new product, this popular natural deodorant is new to CVS—and we couldn't be happier. Featuring activated charcoal (which helps detoxify the skin without irritating it), magnesium, and baking soda (to help neutralize odor), and arrowroot powder (for moisture absorption), this is one of the rare natural, aluminum-free deodorants that actually works. (Available in stores and online; $6.99)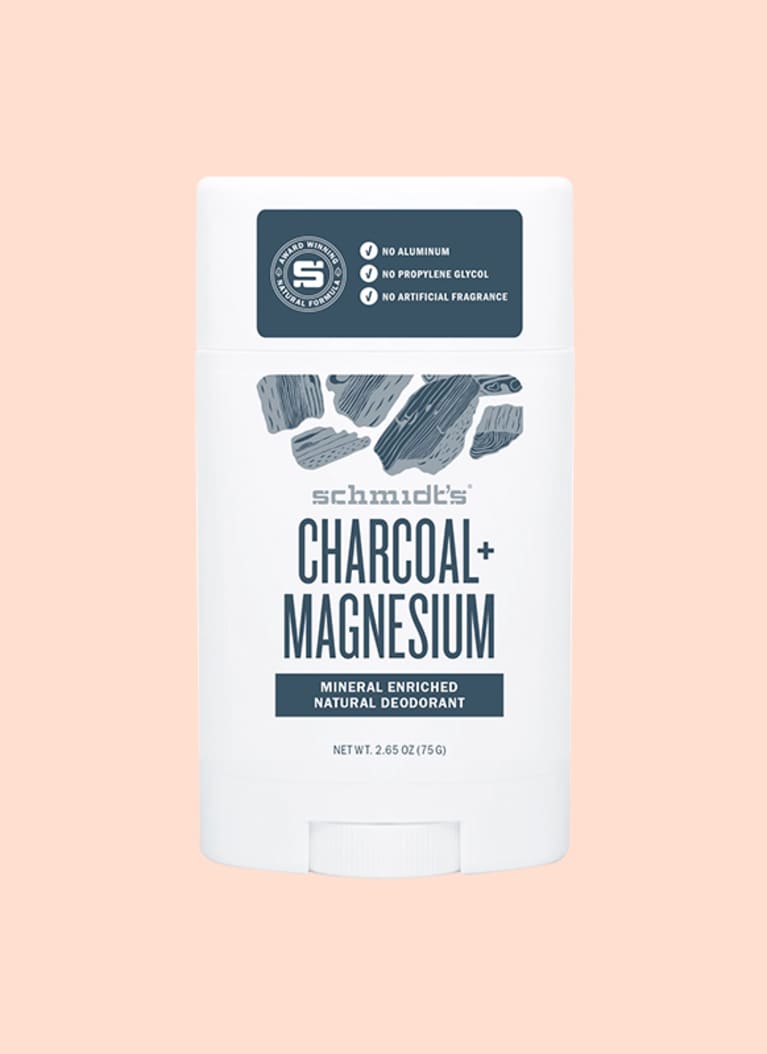 Moroccan Magic Argan & Essential Oil Lip Balm
How many times have you run into CVS for the sole purpose of replenishing your mysteriously dwindling lip balm supply? It's bound to happen soon. And when it does, reach for this certified organic pick featuring beeswax and an all-star lineup of the most nourishing oils on the planet: argan, sweet almond, coconut, and carrot seed. (Available in stores and online; $12)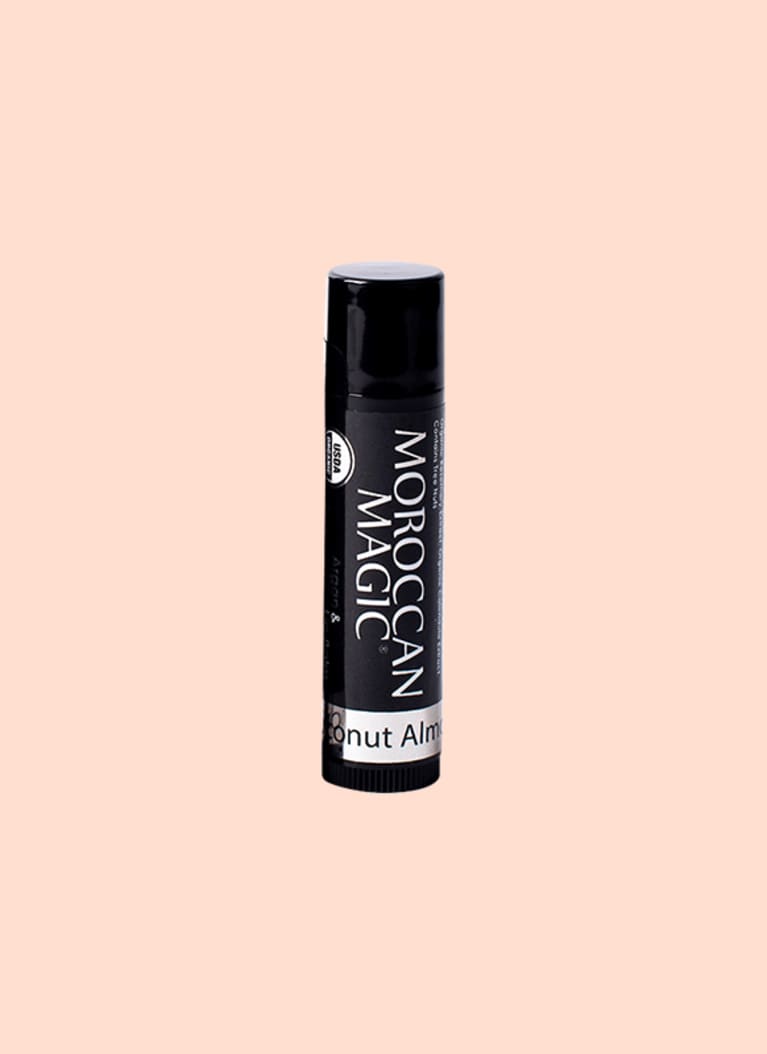 S.W. Basics Oil Serum
A personal favorite of mine, this oil-based serum performs as well as some face oils that are double the price. Its blend of avocado, geranium, turmeric, and coffee oils is the perfect combination for reducing inflammation and subtly tightening skin as it hydrates. (Available in select stores only; $29.99. Can't find at your local CVS? It's also available online from the manufacturer.)