9 Things Our Health Editor Always Has In Her Medicine Cabinet
mbg Health Contributor
By Gretchen Lidicker, M.S.
mbg Health Contributor
Gretchen Lidicker earned her master's degree in physiology with a focus on alternative medicine from Georgetown University. She is the author of "CBD Oil Everyday Secrets" and "Magnesium Everyday Secrets."
Our editors have independently chosen the products listed on this page. If you purchase something mentioned in this article, we may
earn a small commission
.
Growing up in Sedona, Arizona—with parents who appreciated a more natural approach to medicine—I've been using alternative remedies for as long as I can remember. If I fell on the playground, I distinctly remember having a homeopathic remedy placed under my tongue, and I was known for rubbing arnica cream on my bruises after soccer practice in high school. Since then, I've been discovering other remedies one-by-one, either through recommendations from integrative medicine doctors, acupuncturists, and naturopathic doctors that I've seen or worked with and, or course, through my own experimentation and trial and error as well.
Over the years I've curated a specific roundup of products that I always have on hand for aches, pains, or sniffles, and I would recommend them to anyone who wants to stock their medicine cabinet with natural—but effective—remedies.
Anytime I have an upset stomach this is my go-to. It's also a lifesaver if you're moving a little slower than usual on Saturday or Sunday morning (if you know what I mean), in which case I brew it overnight and drink it on ice in the morning. Studies have supported the claim that ginger is, in fact, good for nausea. I always go for one that is super spicy and sometimes even add a bit of fresh ginger to the mix. Yogi Ginger Tea ($4.89)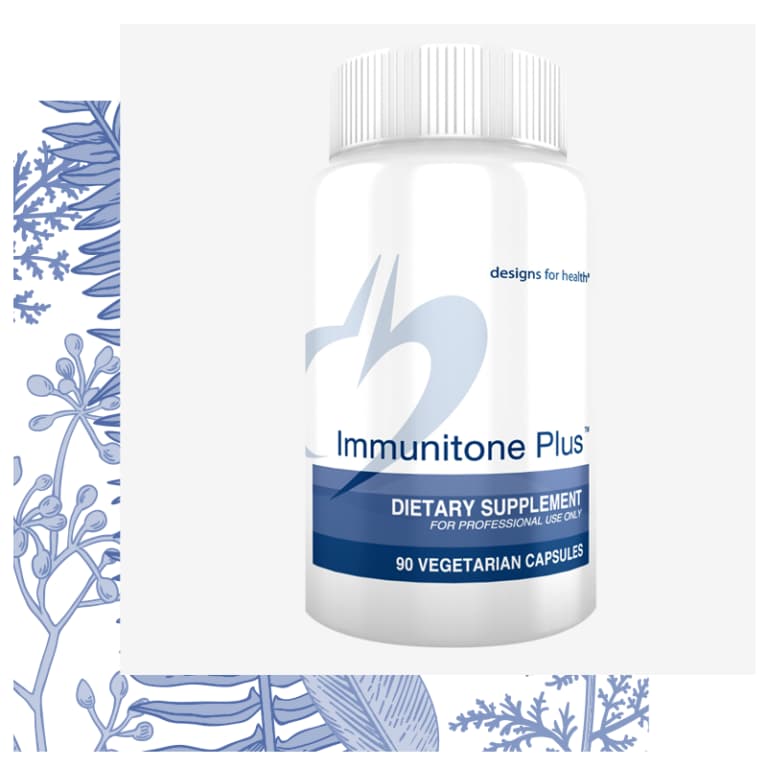 Whenever I feel that first body chill or scratch in my throat, I head straight for echinacea, elderberry, and mushrooms. This supplement by Designs for Health contains both (and then some!) and can be taken for an acute infection or throughout the winter when even the best immune system is often put to the test. Designs for Health Immunitone Plus ($38)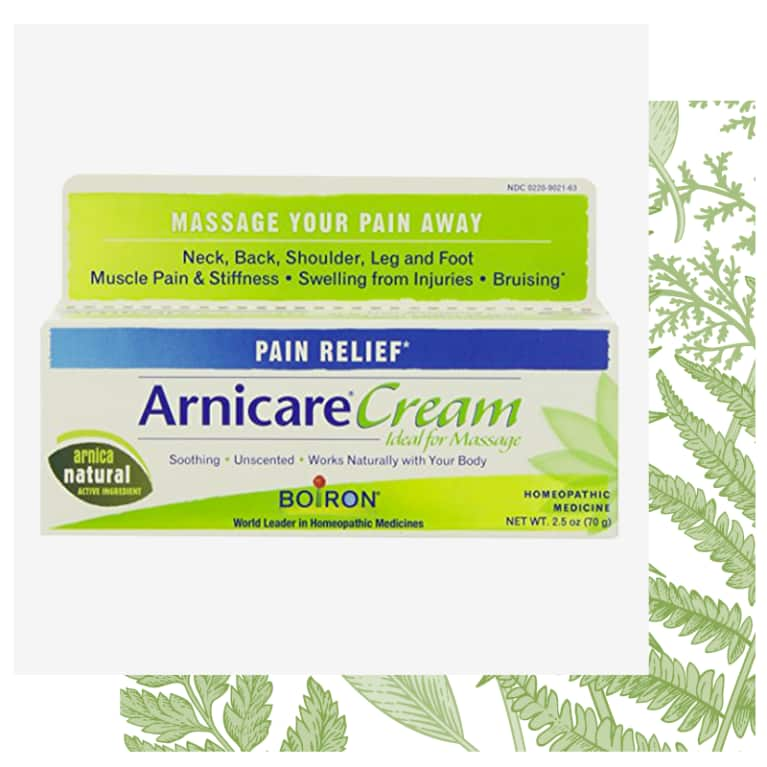 I've been putting arnica on bruises and sore muscles since I was a kid; it's very gentle and has a slightly sweet smell that just feels nice to apply. The research on this cream is pretty scarce, but I've always found it amazingly soothing and really able to decrease the severity of aches, pains, and tenderness from bruises. Boiron Arnicare Cream ($8.04)
If I'm at a restaurant or eating a large meal, I need a little extra help with digestion. And I've found that taking digestive enzymes with lunch helps stave off the post-meal sleepiness that plagues so many of us. I often forget to take them before my meal, so I always have some of these chewable papaya enzymes on my desk at work, which are supposed to be taken after you eat and have added peppermint and chlorophyll so they are like the perfect after-dinner mint, only loaded with plant medicine instead of sugar. American Health Chewable Super Papaya Enzyme Plus ($11.03)
The Essential Essential Oils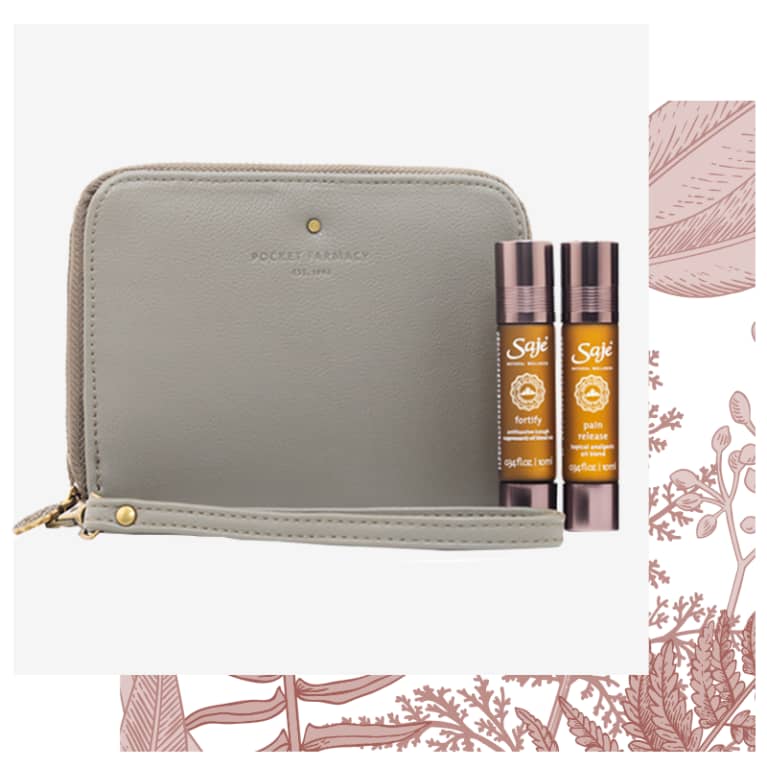 I've been diffusing essential oils in my room every morning and evening for years—but this kit goes with me wherever I go. I use the Pain Relief blend on my stiff neck, the Fortify blend before every flight, and the Peppermint Halo when I have a tension-type headache (a strategy that is supported by research). Saje Natural Wellness Pocket Farmacy Wallet ($99.95)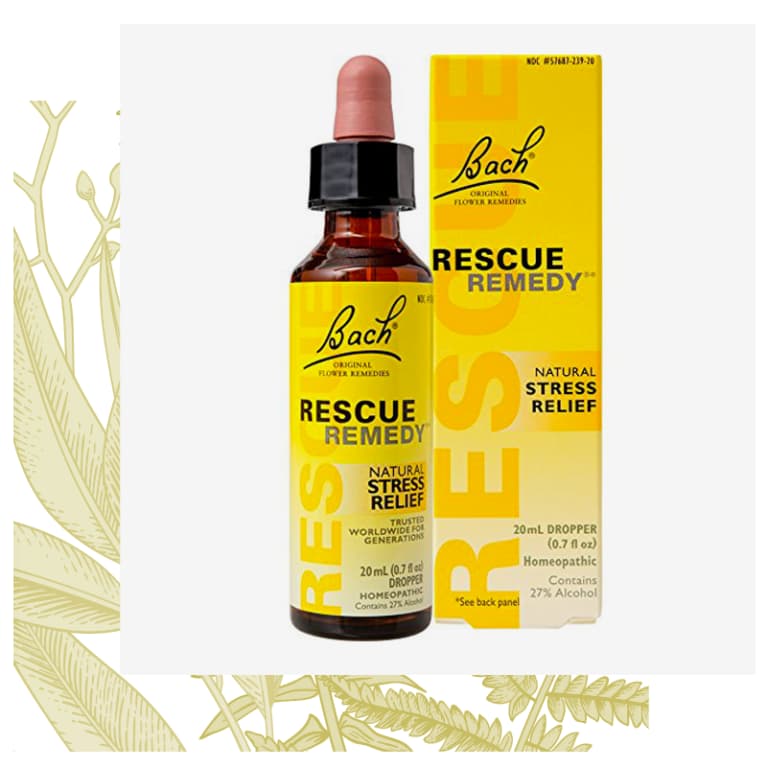 I grew up using this flower remedy, and I love putting a few drops in a water bottle and bringing it with me when I travel. I'll also put a few drops on the undersides of my wrists or under my tongue; it's immediately relaxing, helps with my brain fog, and encourages me to take long, deep breaths—which is never a bad thing. Bach Rescue Remedy ($12.34)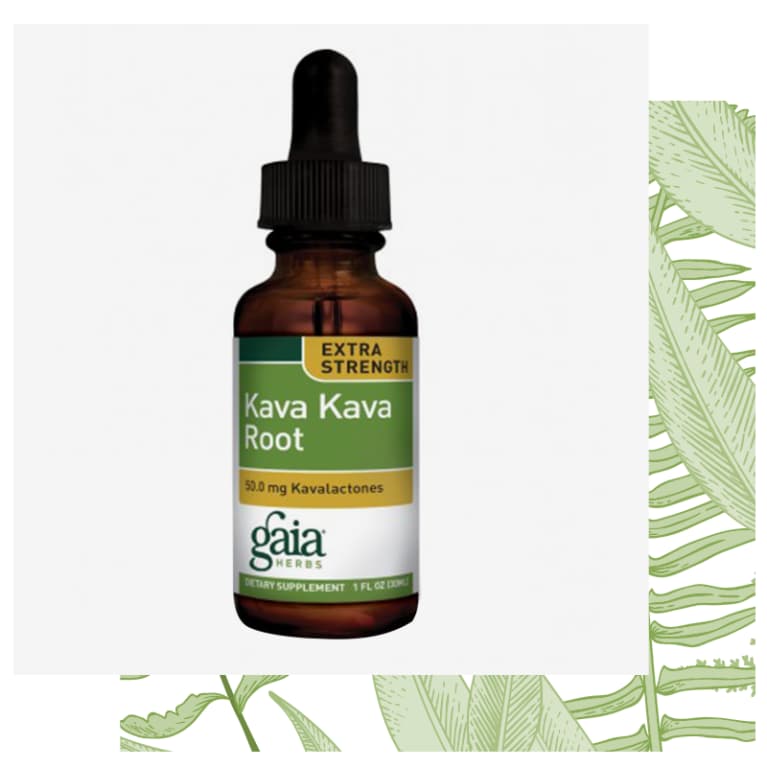 If I've had a particularly stressful day, this kava tincture is a lifesaver. Kava has been used for centuries to promote relaxation, and research has shown that it causes similar changes in brain-wave activity as diazepam (Valium), suggesting the mechanism of action might be similar. I put 10 to 20 drops (one dose) in a glass of water, drink it down, and then meditate for about 15 minutes. It really takes the edge off when my nervous system is in overdrive. Keep in mind that this should be done only once in a while and never mixed with alcohol or other medications since some research has linked this herb with liver damage. In fact, this is one supplement you should definitely talk to your doctor about. Gaia Herbs Kava Kava Root ($29.99)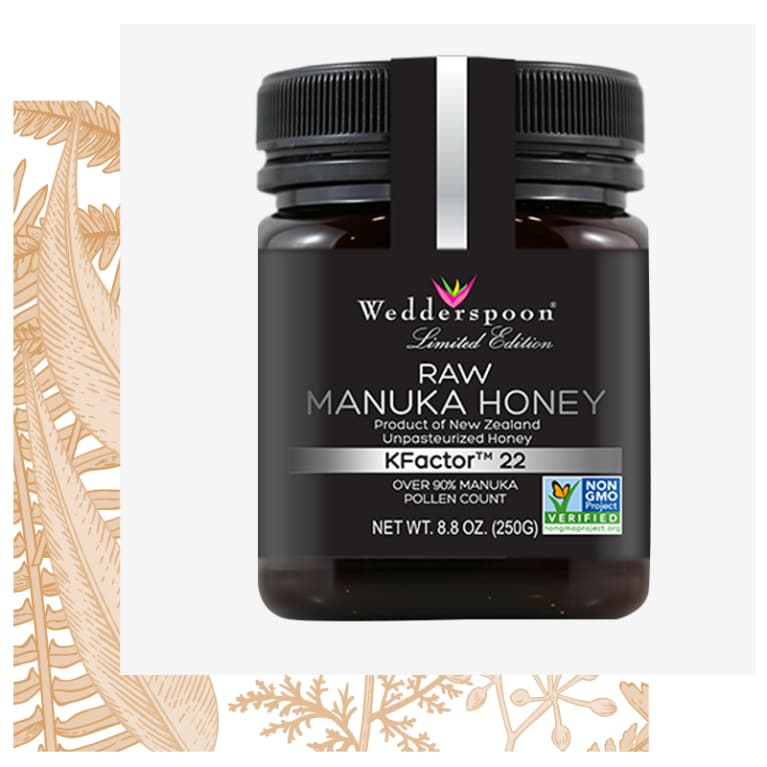 Manuka honey is a super-versatile ingredient to have around. I apply it to my face when I have breakouts because it works like a charm for redness and inflammation. I also use it if I ever have a scratch or cut because of its wound-healing properties. It's even used in hospitals and emergency rooms, as research has shown that it can influence all phases of wound healing. Wedderspoon Raw Manuka Honey KF Factor 22 ($43.99)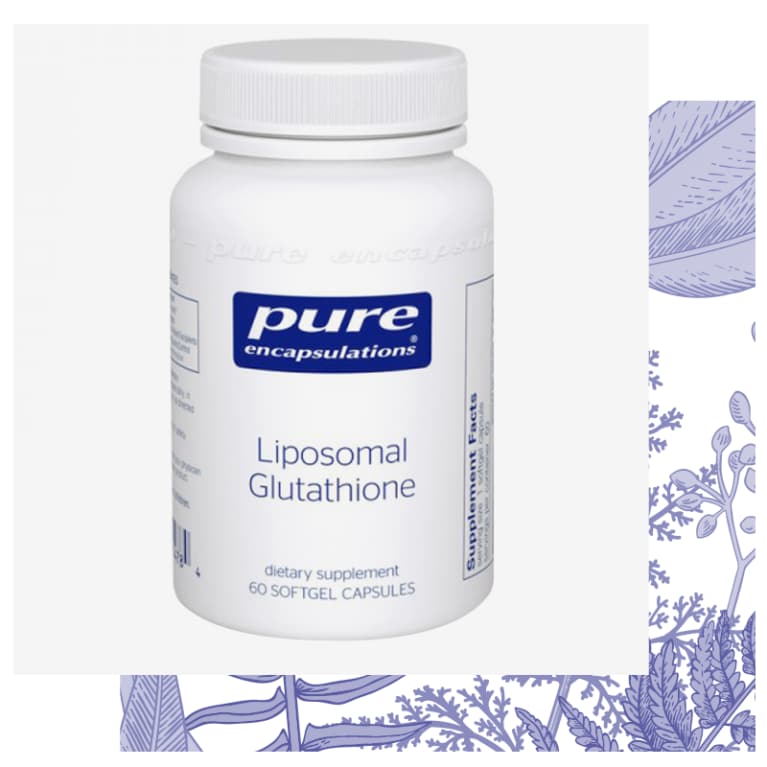 Glutathione is affectionately known as the "master antioxidant" because it supports other antioxidants in the body and plays a major role in detoxification. I was first introduced to glutathione by a naturopathic doctor, who suggested I take if for liver support. I turn to glutathione when I've been feeling fatigued, burnt out, or when I'm having frequent headaches, and it provides me with a real sense of well-being, more mental clarity, and higher energy levels. Pure Encapsulations Liposomal Glutathione ($81.70)