Here Are The Natural Remedies That ACTUALLY Worked For My Autoimmune Disease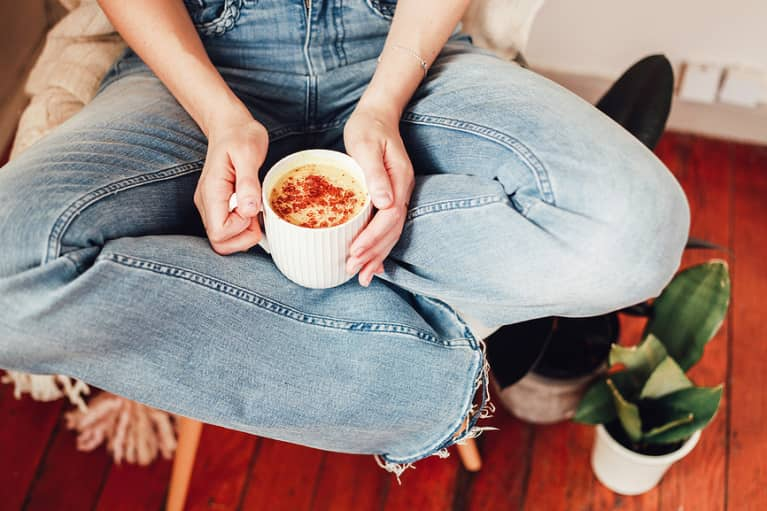 Autoimmune conditions like rheumatoid arthritis (RA) are complicated, chronic illnesses that can't be fixed with one simple pill or doctor's visit. The way you feel can change so suddenly, and it's up to you to stay on top of your body's needs and feelings. Flare-ups always happen at the most inconvenient times, as days of wellness become more meaningful than all the success and wealth in the world.
After living with RA for over 15 years, one of the biggest things I've learned is how to communicate with my body. I now know how to "feed" it with exactly what it needs—whether that be the right food, supplements, or even soothing affirmations. Along the way, I found a few natural remedies that drastically improved my quality of life living with RA:
1. Massages a few times a month.
As with many other illnesses, stress is the No. 1 cause of RA flares. Because I'm an entrepreneur, stress can be a unique catalyst for growth in my business but also a major setback regarding my health. I try to set aside time to relax and decompress by getting massages a few times a month. I love the added relaxation benefits of using flower essence serums to help relieve tension.
2. Probiotics and herbs for immunity.
After seeing the benefits of probiotics firsthand, I'd encourage anyone to start their wellness journey on the inside and work out. Healing botanicals like adaptogens and herbs like turmeric for inflammation have also been very helpful additions to my wellness routine. I don't love the taste of most of them, so I incorporate them into a morning smoothie.
3. CBD oil—it doesn't have to be taboo anymore!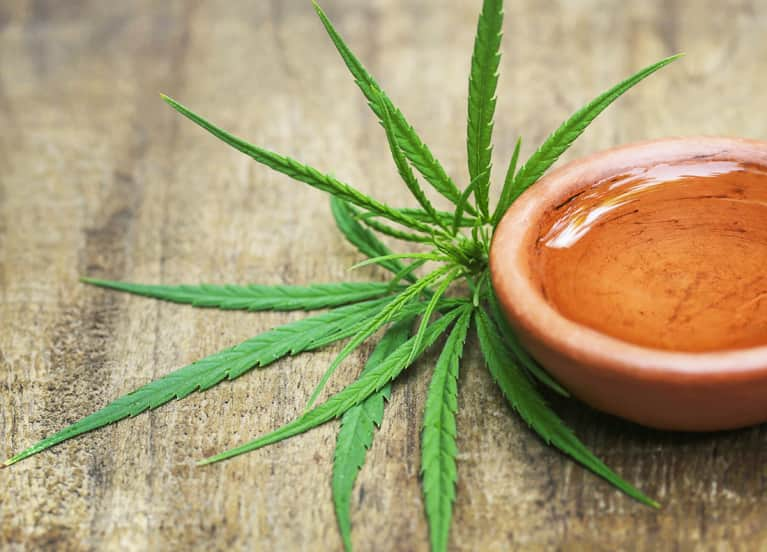 I now take this internally and am a huge advocate for the success of this hemp derivative for pain management and inflammation. CBD oil is a new form of medical marijuana, but it doesn't alter your mind or get you high. Since I began using it, I've been able to decrease other more traditional forms of pain management. The amount of research surrounding it is incredible, and I encourage people to seek out these alternative forms of healing.
4. Going gluten-free (most of the time).
I've been off and on gluten-free for a few years now. Sometimes I can't resist treating myself, but for the most part, I stay away. I do feel more in control with my RA when I refrain and incorporate more fruits and vegetables. Gluten-free food has come so far that you can find plenty of delicious alternatives that won't cause a flare.
5. Acupuncture for a full-body reboot.
I'm a firm believer in alternative medicine. I get acupuncture at the beginning of every week, and that works as a reset from the weekend. I need this reboot so that I can stay active and moving throughout the week, which is SO important when you have RA. My choice of exercise is Pilates because it is not hard on the joints!
Living with arthritis or any autoimmune disorder is difficult on the body, but what makes it incredibly debilitating is the emotional pain that comes with it. You'll find that you want to push yourself to do things you know aren't good for you, and it's hard. That's why it's so important to incorporate healing actives into your routine that make you feel restored and rejuvenated. Find a few outlets and do them as often as possible. Rest, recharge, and reset!
Want to read more about RA and joint pain? Here's what your joint pain has to do with your gut, and 10 things to know about RA.