Unexpected Natural Beauty Picks To Show Yourself Some Love
mbg Contributor
By Elizabeth Gerson
mbg Contributor
Elizabeth Gerson is a former mindbodygreen intern and a student at Stanford University studying Psychology and Communication with a specialization in Health & Development.
While yes, Valentine's Day is a great time to get closer to a partner, it's also a good reminder to indulge in some self-love.
Self-care, on Valentine's Day and every day, can work wonders on your stress levels: Scientific-backed self-care routines could include stretching, using essential oils, and drinking tea, for example, but self-love is by no means limited to these classics. Unexpected beauty products can connect you to your breath, release tension, and boost confidence.
Check out our fave unique natural beauty rituals to inspire self-love:
Use aromatherapy.
The nose knows, and when it comes to boosting your mood, the right aromas can really help. Products like Tata Harper's Love Potion, which is a completely nontoxic aromatherapy treatment, promote feelings of love by using aphrodisiacs and stress relievers like davana, ylang-ylang, and sandalwood. It smells so lovely, it can even double as a perfume.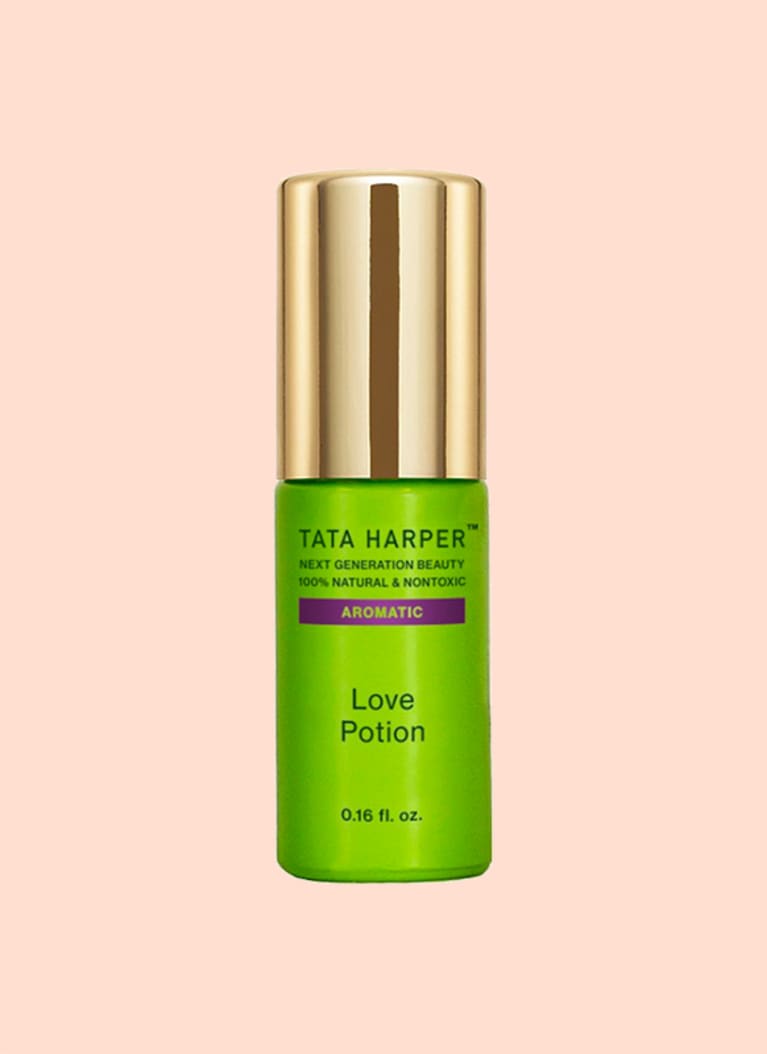 Indulge in a soothing rose bath.
Getting to unwind at the end of a long day with a warm bath can help stimulate circulation, assist with sleep, and lower stress levels. By adding a bath soak, like Organic To Green's Rose Milk Bath, you get skin-softening and moisturizing benefits from ingredients such as coconut oil, rose flower, pink clay, aloe, and rosewood.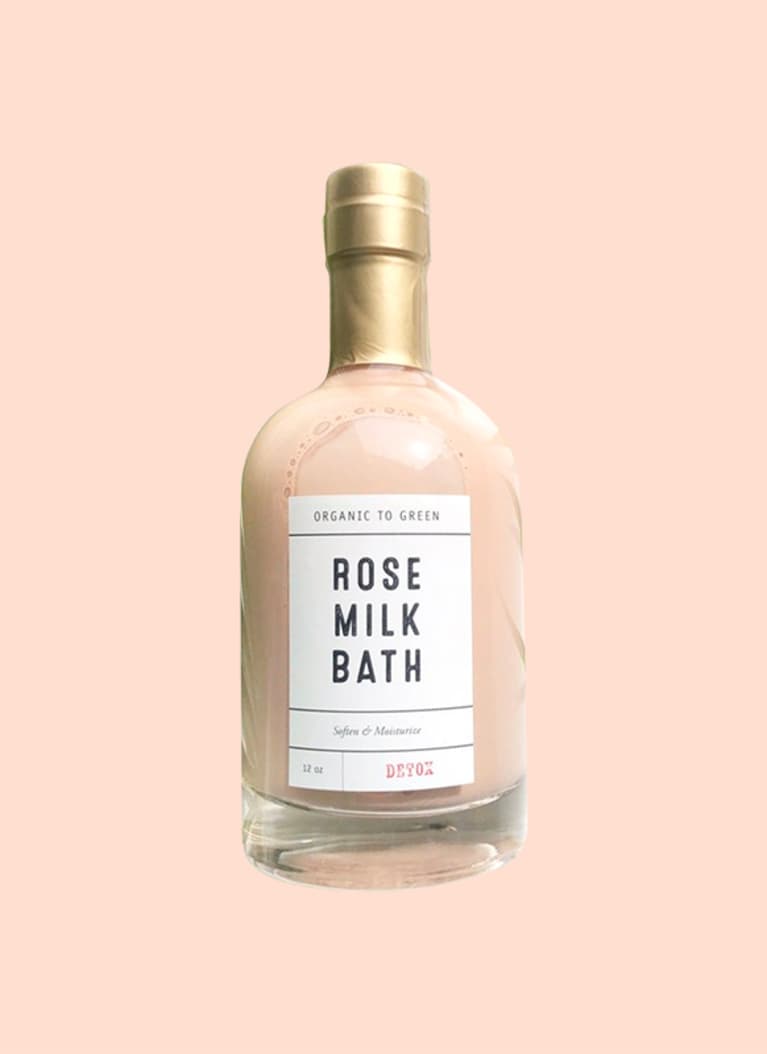 Release tension with a gua sha roller.
You'd be surprised how much tension we carry in our face (stop and unclench your jaw—see?). By using the Rose Quartz Gua Sha from Kora Organics, you can ease stress, promote circulation, and help with skin firmness. Plus, it's made entirely of rose quartz crystal, which is said to help with love and beauty. Store in the fridge before use for some extra cooling and de-puffing benefits.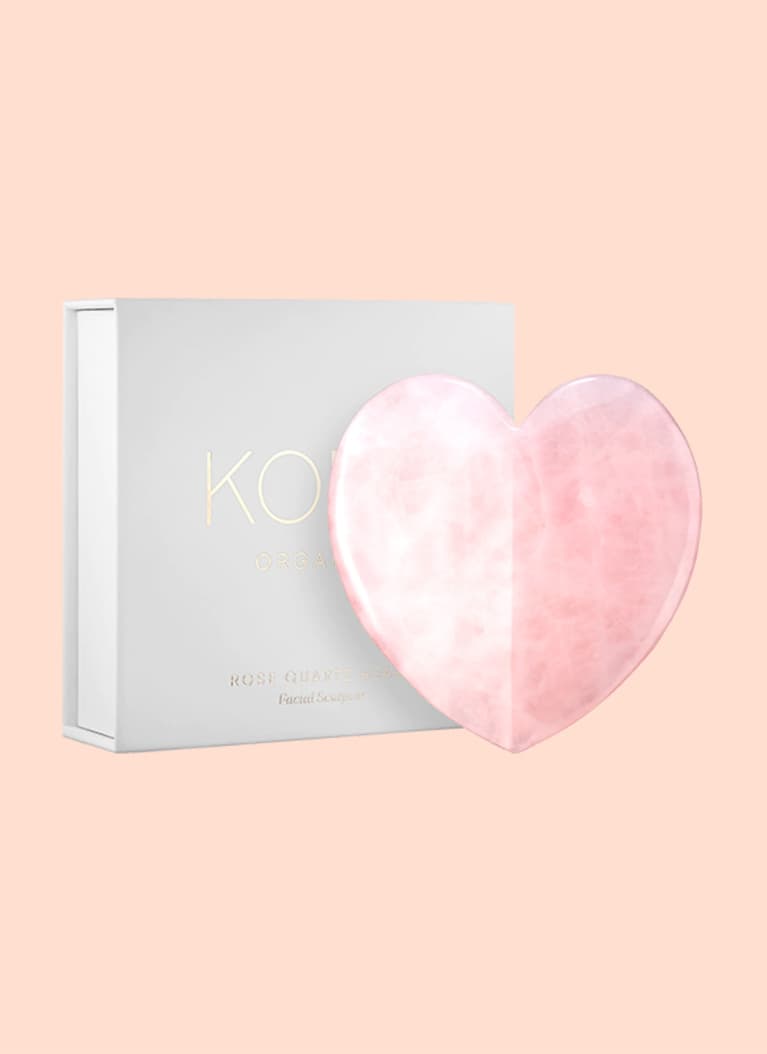 Reveal your smoothest skin with a rose body polish.
Treat yourself to an at-home spa trip using totally natural ingredients with Herbivore's Coco Rose Body Polish. Their exfoliator of choice is pure sugar crystals (none of those dangerous microbeads) that slough away dead skin, all while lightly scented with coconut and Moroccan rose oil.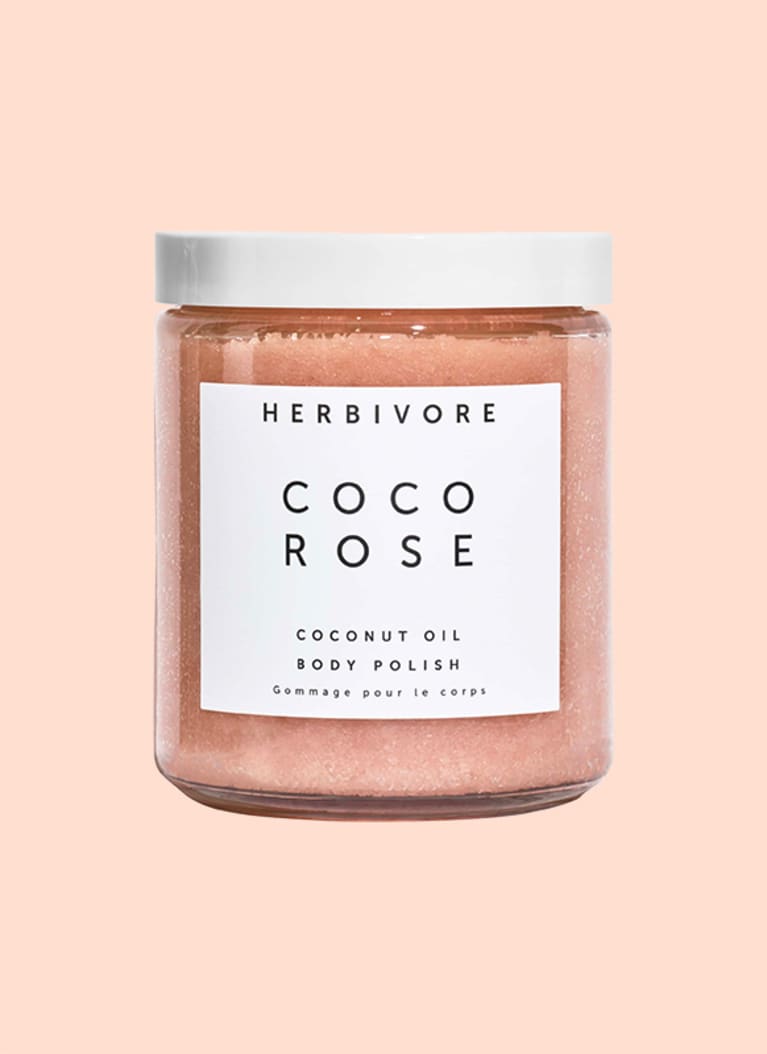 Inspire confidence with a bold lip.
Is there anything that inspires self-love more than confidence? Sporting your favorite lip color can feel powerful, bold, sexy, and everything in between. With 24 different bright shades to choose from, Origins Blooming Bold Lipstick provides plenty of all-natural options. Oh, and they're also made from flowers (12 flowers per tube, to be exact).