Adopting My Daughter Was The Hardest Thing I've Ever Done—And The Best Decision Of My Life. Here's Why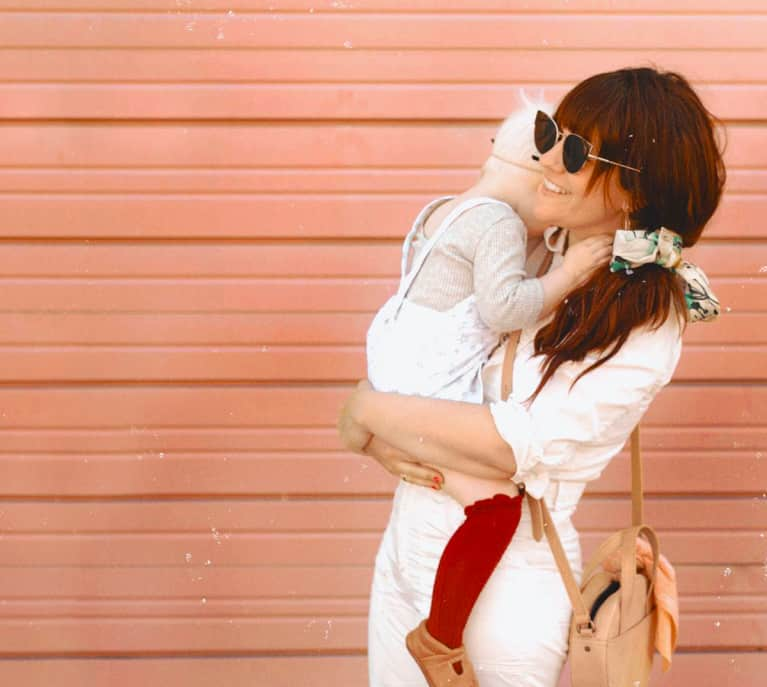 I've had baby fever since my early 20s, and I didn't become a mother until I was 35. So when my husband Jeremy and I were first married, we were focused on conceiving and having kids—but we'd also been closely following one of our friends' stories about a special needs adoption, and we were fascinated and touched. Jeremy told me that he felt open to a special needs adoption for us, and although we'd casually discussed adopting in the past, it was the first time it was on either of our radars in a big way.
We decided we would have a some kids of our own and then adopt. So we tried to get pregnant for a few years on and off, and when nothing happened, we decided that if we weren't able to get pregnant by our fifth wedding anniversary, we would start the adoption process. As it was approaching, I realized I wasn't even sad about not getting pregnant; I just wanted to be a mom. So we made the decision to adopt, and we were thrilled.
Waiting ... and waiting some more.
We decided to adopt through the China program, which is a long process filled with paperwork and long spans of silence. It was incredibly difficult at times, and the last season before we were matched with our daughter Nova was excruciating—I'd go so far as to say it was the darkest time in my life. I try to live in the moment and not push the fast forward button on my life, but it was so tough to wait without a firm timeline. I was so ready to be a mother, and I had no idea when it would happen.
The surprisingly traumatic first few days after adoption.
When the adoption finally went through last year, Jeremy and I were over the moon. What we didn't anticipate, though, was how traumatic the transition would be for Nova. The way it works in China is very abrupt: You meet your child, and then an hour later you take them back to your hotel. It took a full day for it sink in with her that she was staying with us—she was only two-and-a-half at the time—and hour by hour you could see the fear setting in. It was one of the most difficult things I've ever witnessed. We wanted to comfort her, but we were complete strangers in her eyes.
We spent two weeks in China before traveling home. Two very long, very challenging weeks. But I am so grateful that we had that time together, just the three of us. By the time we flew to the US, our bond and trust was beginning to form, little by little. I truly believe that with adoption, time is the only thing that can heal certain feelings of pain and uncertainty.
What I wish everyone knew about adoption.
Now that we've had Nova for over a year, I can honestly look back and say that I wouldn't trade this experience for the world. A lot of people say they're "scared" of adoption, but here's what I wish everyone knew: It's not that scary, and it's not scarier than having biological children. The main reason we want to share our story with the world is to help normalize the idea of adoption and special needs adoption, and hopefully our story will open the hearts of other families just as they've opened ours.
Touched by Elsie's story? Read this woman's essay on her own adoption story.