mbg Gift Guides: Minimalists Need Presents Too—And We Found The 10 Best Ones
mbg Sustainability Editor
By Emma Loewe
mbg Sustainability Editor
Emma Loewe is the Sustainability Editor at mindbodygreen and the author of "The Spirit Almanac: A Modern Guide To Ancient Self Care."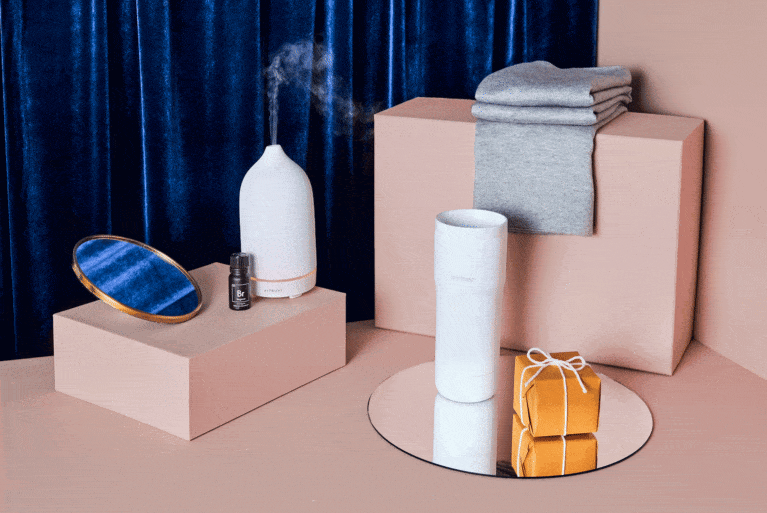 Our editors have independently chosen the products listed on this page. If you purchase something mentioned in this article, we may
earn a small commission
.
The holidays are usually a time of excess, but this year we're proposing a new way to gift. Stay tuned for a curated list of products that epitomize the principles of mindbodygreen: environmental responsibility, community connection, and health benefits to boot. Check out the rest of our gift guides as they publish throughout the month here.
We all have that one person on our list who's impossible to shop for. You know who I'm talking about: They're super picky and selective about the products they use—a living embodiment of the "less is more" mentality. Instead of getting them a gift card (again), check out these sleek, functional products that any minimalist can get down with:
1. For Days clothing subscription
Keeping up with fashion trends is expensive, exhausting, and pretty bad for the planet. For Days is shaking up the traditional retail model by offering a line of basic staples (think: organic cotton tees, tanks, and sweatshirts) to customers on a subscription model—meaning people can send in their clothes for a new style at any time to refresh their look. The sustainable part comes in when the company breaks down the old apparel and turns it into new items, creating a closed-loop system that's unique in the industry. You can gift a plan of one, three, six, or 10 simple, cozy shirts and refreshes.
For Days subscription ($46 for 1 tee and 1 refresh)
2. Naadam silk scarf
Cozy scarfs are maybe the most functional accessory ever, as perfect for draping over yourself on long flights as they are for keeping you cozy during winter. This one from Naadam is a silk-cashmere blend that's produced in a more responsible way than most. The silk is made from leftover silkworm cocoons, and the cashmere is hand-combed from a traditional farm in Mongolia.
Naadam Chetwyn Silk Cashmere Travel Wrap Cement ($99)
3. A Getaway cabin rental
With a tagline "all you need and nothing you don't," Getaway is a series of cabins in the woods outside major cities in the United States where stressed-out city dwellers can go to relax and re-center. Each one is perfectly simple, complete with board games, electricity, but no Wi-Fi, and a lock box to stash away your cellphone so you're not tempted. The idea is that by distancing yourself from tech and distractions and reacquainting yourself with nature, you'll come out on the other side feeling more relaxed, creative, and in touch with the important things in life.
Getaway cabin rental (~$169/night)
4. West Elm carafe set
For your eternally dehydrated friend, this carafe-and-glass combo from West Elm has a minimalist design that would look at home on any bedside table.
West Elm Bedside Carafe + Glass Set ($19)
5. Vitruvi essential oil diffuser
This stone diffuser from Vitruvi is on the pricey side, but it's really stunning and checks all the boxes: quiet to run, easy to clean, and turns off automatically when time is up.
Vitruvi Stone Diffuser ($119)
6. Ember thermos
The mug to end all mugs, Ember is temperature-controlled. Yep, it hooks up to a phone app that lets you set your ideal drinking temp down to the last degree. This year, the company expanded to offer a sleek white thermos and teamed up with Apple Health to let users access data on how their caffeine intake could be affecting their sleep. Welcome to the future.
Ember Temperature-Control Travel Mug ($149.95)
7. MPOWERD solar lights
This solar-powered light is super lightweight and perfect for anyone who likes to picnic, hike, or throw a good dinner party. MPOWERD hopes to ultimately use their design to help the 3 billion people who don't have reliable access to electricity, and company proceeds go toward delivering lights to those in need around the world.
MPOWERD Luci Lux Inflatable Solar Light ($19.99)
8. Slash Objects mirror
We're obsessed with the design of this minimalist mirror. It's chic, functional, and feels really special. All of Slash Objects' homewares are made in New York City from recycled rubber.
Slash Objects Bobble Mirror in Gris ($95)
9. Sonos Play:1 speaker
This sleek speaker is one of the smallest from Sonos, but it still delivers the powerful, all-encompassing sound quality you'd expect from the brand.
Sonos Play:1 Compact Wireless Speaker ($149)
10. A theragun
For the athletes in your life, consider getting a group together to go in on a theragun—the buzzy recovery tool that has the potential to replace all the gadgets and gizmos they're currently using to bring the body back to its happy place. The futuristic machine uses percussion technology to basically give you the best massage of your life.
Theragun Professional Massager ($599)