Everything We Learned About Getting Gorgeous Skin At mbg's Supper Series Last Night
Contributing Wellness & Beauty Editor
By Lindsay Kellner
Contributing Wellness & Beauty Editor
Lindsay is a freelance writer and certified yoga instructor based in Brooklyn, NY. She holds a journalism and psychology degree from New York University. Kellner is the co-author of "The Spirit Almanac: A Modern Guide to Ancient Self Care," with mbg Sustainability Editor Emma Loewe.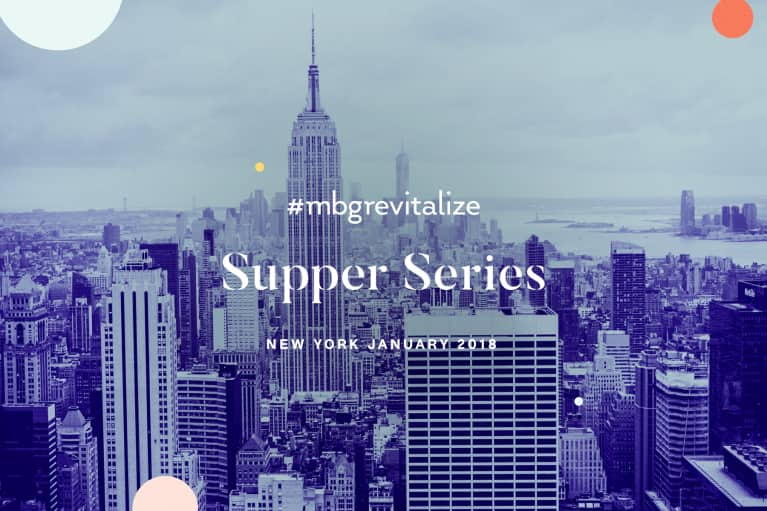 Our editors have independently chosen the products listed on this page. If you purchase something mentioned in this article, we may
earn a small commission
.
January 12, 2018 — 18:40 PM
Last night, at the Glasshouses in Manhattan, the best and brightest experts in self-care and skin care gathered to swap their secrets and share their knowledge with the mbg community. We noshed on delicious, healthy food and drink and discussed the importance of self-care, the true meaning of it, and how it plays a role in community and personal empowerment. This Supper Series was the second event of its kind (the first was last November)—an extension of our annual wellness summit, revitalize. It was started to keep the You. We. All energy flowing and the growing mbg fam feeling connected.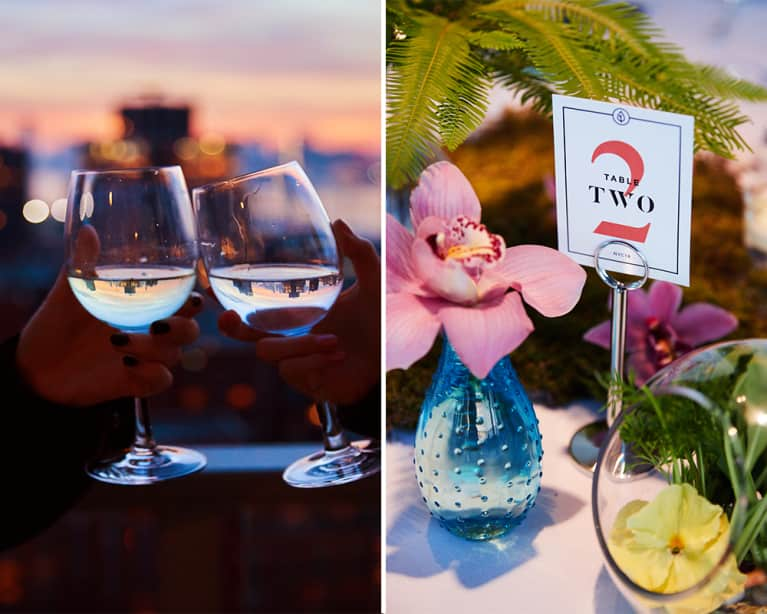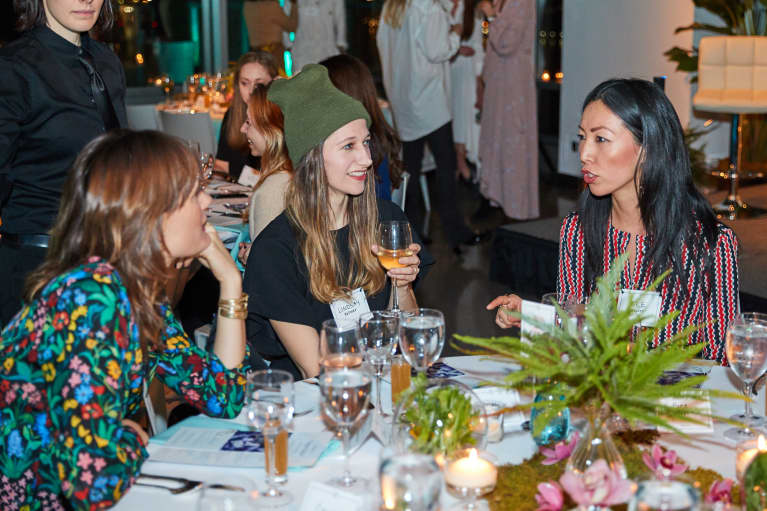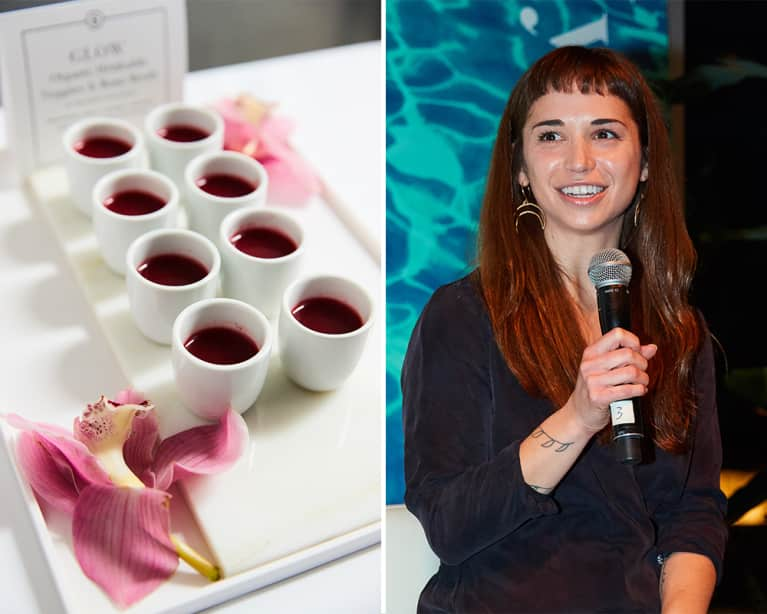 Hydration360 was the theme this time, and the hydration, self-care, and skin care was courtesy of Sephora. Guests tested the latest, trendiest water-infused moisturizers, sipped on bone broth and drinkable veggie shooters from Bonafide Provisions, enjoyed mini-facials throughout the evening thanks to Sephora's PROs, and grabbed a glass of organic wine provided by Dry Farm Wines before sitting down to a meditation by writer, teacher, and Kundalini expert Desiree Pais, looking fresh-faced, rejuvenated, and ready to soak it all in. She spoke about the healing powers of ambrosial waters and led guests through a mantra that purified the mind and body.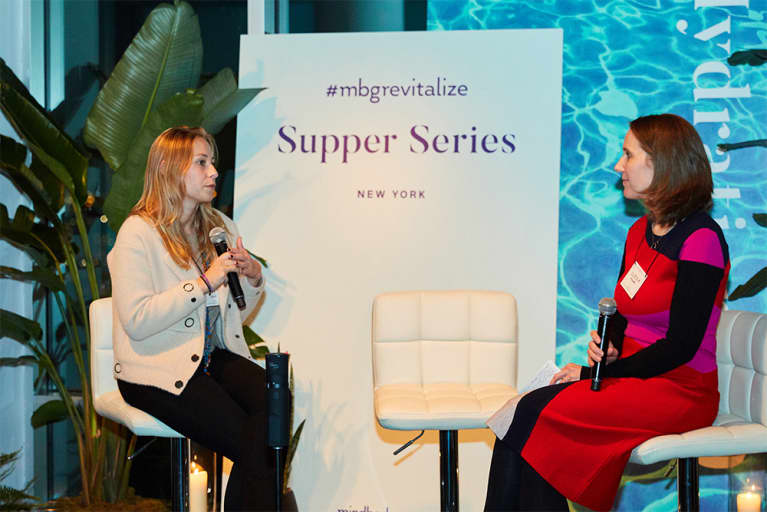 Calm from the meditation, guests eased into the first enlightening discussion with Oceanic Global founder Lea d'Auriol, facilitated by mbg's chief content officer, Olessa Pindak—they spoke about the importance of clean ocean water and ended with action items on exactly what we can do to help. "First, reduce single-use plastics. Next time you're at a bar or a restaurant, say no to that straw. A little bit goes a long way. Say no to plastic lids. Bring your own bags while you're shopping," she said. d'Auriol also recommends skipping seafood that's on the extinction list—which makes a huge difference in the oceans' ecosystems. And finally, when it comes to skin, use sunscreens that are labeled reef-friendly.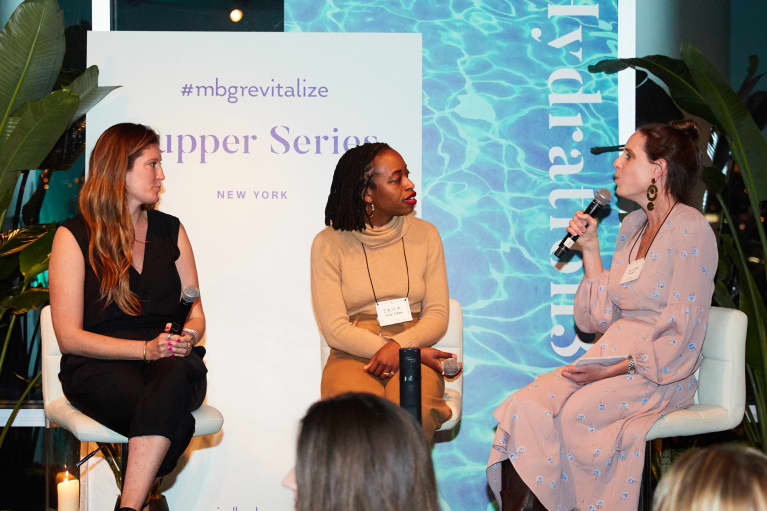 The second conversation was an intimate panel moderated by co-founder and chief brand officer Colleen Wachob featuring holistic beauty coach, self-care expert, and makeup artist Jessa Blades as well as co-founder and CEO of LOOM, doula, and author Erica Chidi Cohen in a discussion about the modern meaning of self-care. One of the most interesting questions was about the Instagram-ification of self-care—both Chidi Cohen and Blades agreed that self-care isn't always pretty! A video of both discussions can be found on mindbodygreen's Facebook page.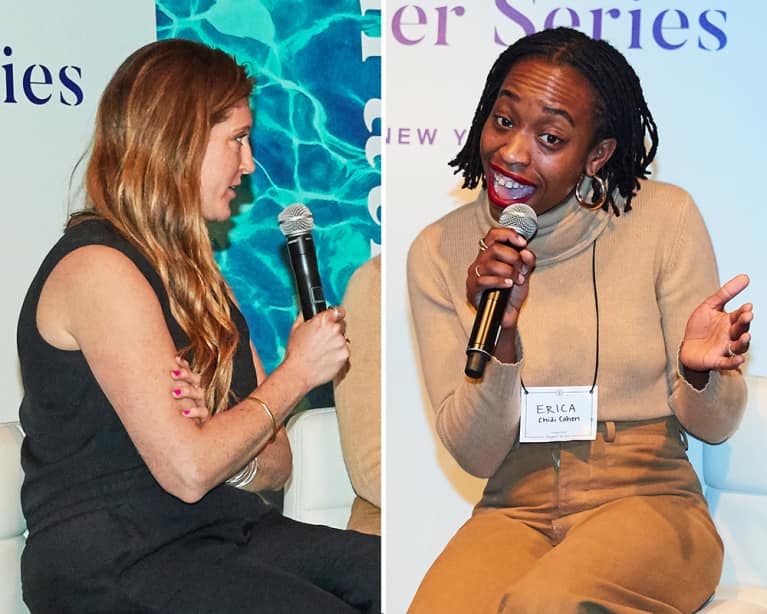 "When I travel, I will find a lobster pot (if I'm in an airbnb), and I put my two feet in it with Epsom salts. There's no candles, no rose petals. Also I have grass-fed beef jerky in my purse at all times so I don't get hangry," Blades said.
"I feel that self-care needs to be kind of aggressive," said Chidi Cohen. "It's not very chill to get to the point of self-care. Sometimes you're canceling on someone, you're moving your schedule around, you're saying no—you're activating parts of yourself that can sometimes feel very uncomfortable, even to make space for yourself. And you have to commit to doing it." Truer words have never been spoken.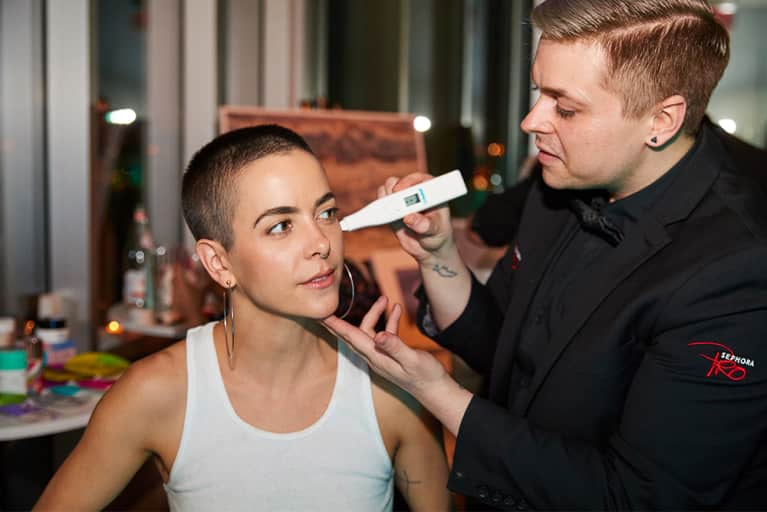 In between facials and panels, we asked guests about their favorite self-care rituals, as well as their best skin care tips—and we were floored! Nico Tortorella, who stars in the popular show Younger and hosts the podcast The Love Bomb, said one of his self-care practices was about self-love. "Honestly, I spend most of my time alone, and I love it. I think it's really important to understand how much you're willing and able to give, and how much you're willing and able to receive, and falling in love with yourself first." Bethany Meyers, who mbg featured not once but twice on self-confidence and her open relationship with Tortorella, also prioritizes alone time in the name of self-love. "Self-care for me is dancing around in my underwear in my apartment. I really enjoy turning on music and having a moment that's just myself, and I try to have that every single day. It's very important to me, and it makes me feel my best," she said. In keeping with the hydration theme, blogger and entrepreneur Lily Kunin, who runs the popular Instagram account @cleanfooddirtycity, starts her day with a beauty elixir. "My best skin care and self-care tip is my morning 'beauty' matcha—matcha packed with antioxidants, warm water, coconut butter, and ghee filled with healthy fats, grass-fed collagen peptides, and cinnamon. And monthly facials."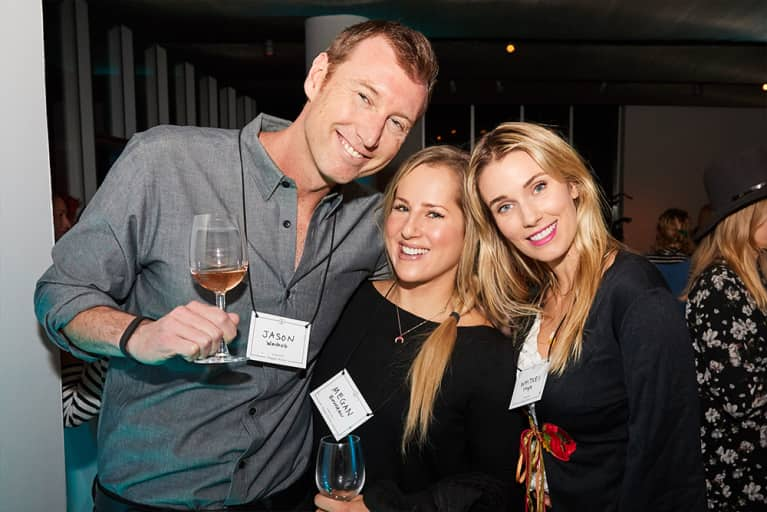 When it comes to incredible skin, Drunk Elephant founder Tiffany Masterson knows a thing or two. Her best skin care tip? "Don't cleanse in the morning—only at night. It preserves the acid mantel and surface of your skin," she said. Lazybones everywhere, rejoice! Danielle Duboise, co-founder of Sakara, recommended staying hydrated...a little differently. "I'm one of those people who doesn't stick to regimens," she said. "We talk a lot at Sakara about eating your water. It's one thing to drink it and another thing completely to eat it. The only way you can eat your water is fresh (preferably organic) fruits, vegetables, and plants." For an evening about hydration, it was fitting.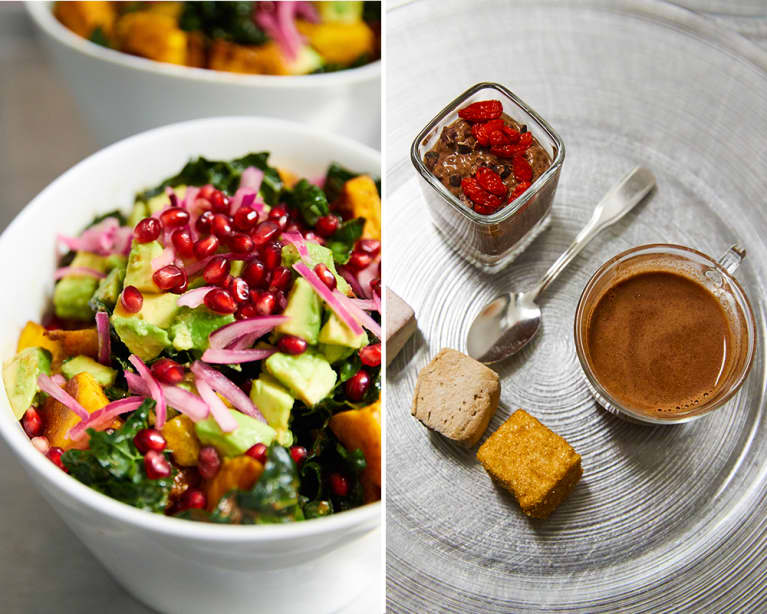 On that note, guests noshed a hydrating dinner expertly curated to improve the skin. The space featured a hydration station with refreshing infused waters and the three-course dinner included plenty of whole foods containing healthy fats, veggies, and fruits with high water content, and, of course, guilt-free desserts. Guests left with goody bags chock-full of hydration-themed products including a trendy jade facial roller by Energy Muse, reusable glass straws, glass tumblers (to do our part in keeping oceans clean!) and, of course, moisturizing products from Sephora to help skin stay hydrated all year long. Stay tuned for the next one!