The Biggest Voices In Wellness Gather This Weekend At revitalize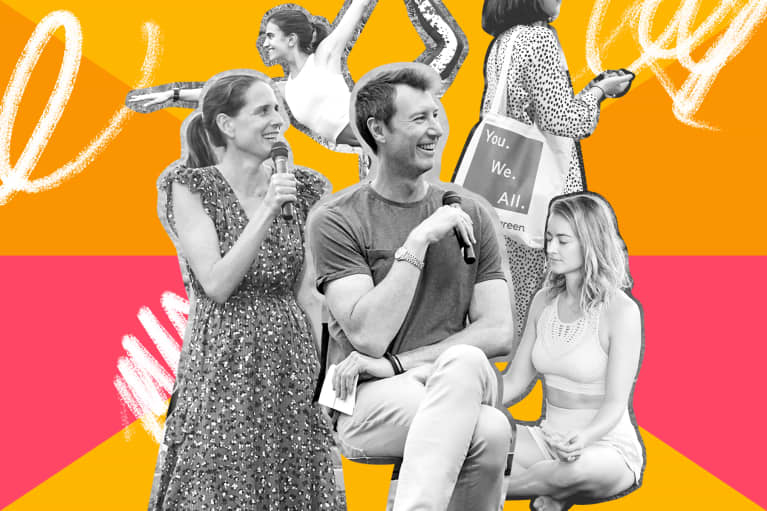 It's that time of year again! Team mbg is pooling our natural sunscreens and packing our finest athleisure because we're heading off to the desert for revitalize 2019. Soon, hundreds of wellness leaders and enthusiasts will join us in Dove Mountain, Arizona, to discuss the biggest health issues the world is facing today.
The event really brings new and exciting viewpoints to mainstream consciousness in a big way, and we like to think it dictates where wellness trends are heading (Look no further than one of the 2017 topics, intermittent fasting).
In previous years, revitalize has covered everything from what it means to eat for brain health to how educating women and girls can reverse global warming. The big buzzwords at our sixth annual event will be "longevity" and "consciousness." We'll be stepping back to take a look at what it truly means to live long and live well.
Who's going to be speaking, and how can I join in?
Over the course of the inspiring weekend, we'll hear Frank Lipman, M.D., and Robert Rountree, M.D., two pioneers in functional medicine, discuss the science of growing older and debate whether it's actually possible to stave off aging through lifestyle tweaks. Lissa Rankin, M.D., a foremost expert on the mind-body-spirit connection and Kelly Turner, Ph.D., who studies people who recover from extreme illness against all odds, will also lend their predictions for the next frontier in emotional and physical healing. Former heart surgeon and New York Times bestselling author Steven Gundry, M.D., will round out the longevity discussion by identifying the seven deadly myths of aging.
From there, we'll hear one of the world's foremost spiritual figures, Deepak Chopra, M.D., talk about consciousness and its role in longevity. And then, four people with four very different perspectives—Melissa Hartwig Urban, Whole 30 founder; Ellen Vora, M.D., holistic psychologist; Molly Maloof, M.D., personalized medicine physician; and Rich Roll, author, athlete, and plant-based pioneer—will gather to talk mind-altering drugs and their impact on consciousness and the collective community. What role should psychedelics play in wellness? How much do we actually understand about these substances? Who can benefit from them the most? These are just some of the questions we'll tackle on the main stage.
Over the course of the weekend, we'll also hear from Whole Foods Market co-founder and CEO John Mackey about leading with love and being a conscious consumer, learn all about cellular health with Jill Carnahan, M.D., and debunk some of the most pervasive wellness myths with bestselling author of Genius Foods Max Lugavere. Phew! During downtime, guests will enjoy sunrise hikes, yoga flows, desert sound meditations, plant-based dye workshops, and plenty of gluten-free eats to go around.
It's basically summer camp for the wellness obsessed. We couldn't be more excited, and we want to cordially invite you to join in the fun. All of the weekend's discussions, panels, and speeches will be posted to the mbg podcast in the coming weeks, so sign up to our pod newsletter and pull up your iTunes, Google Play, and Stitcher accounts, and be sure to subscribe if you haven't already.