The Biggest Wellness Event Of 2018 Is Almost Here — This Is How You Can Follow Along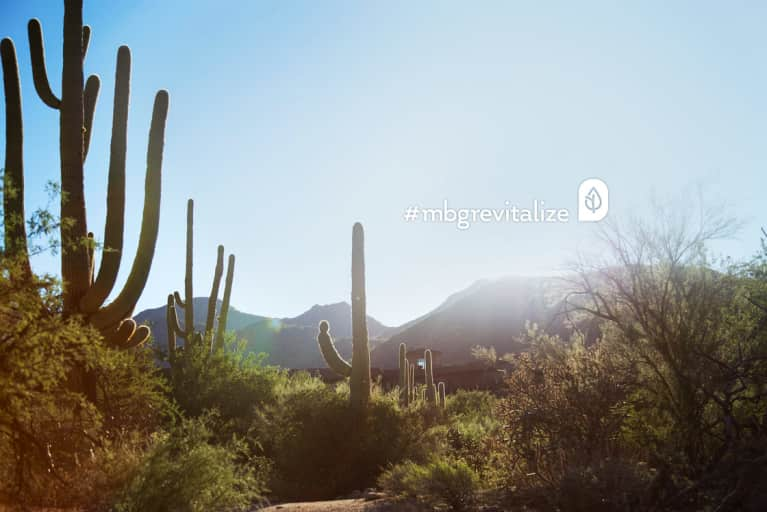 revitalize 2018 is underway! Our fifth annual revitalize will gather the world's most knowledgeable experts and influential thought leaders for discussions on the biggest issues facing the world today—and how wellness is part of the solution. We're bringing you highlights all weekend long on mbg's homepage and on our social social channels channels. Catch up on all the excitement here, and check out #mbgrevitalize on instagram and twitter! Then log on starting Monday, June 18 to watch coverage from revitalize—or even better, sign up now to receive early FREE access to our video library!
The time has come—revitalize 2018, the biggest wellness event of 2018, is already upon us once again! For the fifth consecutive year, the best and the brightest minds in wellness will gather at The Ritz-Carlton, Dove Mountain in Marana, Arizona, to learn from one another about some of the most pressing issues of our time including health, climate change, food, and everything in between. revitalize is always ahead of the curve—past events gave way to huge wellness trends including gut health and breathwork, to name just two.
Last year's revitalize highlights included Paul Hawken, environmentalist and mbg's 2017 lifetime achievement award winner, actor and philanthropist Hill Harper's game-changing speech on fear, ESPN sports reporter and author Kate Fagan's talk about mental health, which feels more poignant than ever, Aviva Romm, M.D., who shared her thoughts and solutions to the women's health crisis, integrative health experts Mark Hyman, M.D. and Carrie Diulus M.D. dispelled myths and revealed the truth about ketosis, stem cells, and ozone therapy, and Meredith Kessler, who shared her idea of balance as an 11-time ironman champion.
The world's biggest problems need innovators now.
This year, the content is designed to focus on sharing and solving. The problems of our world today are big and mighty: Mental health and brain health continue to prove to us that we know so little about the brain, and the world's water crisis and how to heal it and technology's impact on our state of mind and being. So in true You. We. All spirit, we've programmed a more intimate, collective-focused agenda that addresses these problems.
While it's an exclusive, invite-only event, our entire mindbodygreen community can still be part of the magic. Follow along with us all week on our homepage as we talk about some of the big issues we'll be discussing this weekend, and stay tuned for panel and speaker introductions. Then starting Friday, June 15, fitness classes and wellness activities will be featured on Facebook Live, we'll be tweeting live from the main stage talks on Saturday (and more!), and follow #mbgrevitalize @mindbodygreen on Instagram for everything in between. Want the most insider access? Log on starting Monday, June 18 to watch coverage from revitalize—or even better, sign up now to receive early FREE access to our video library! We'll see you in the desert!
Be part of the biggest event in wellness!