7 Things You Need To Know Today (October 25, 2018)
mbg Contributor
By Caroline Muggia
mbg Contributor
Caroline Muggia is a writer, environmental advocate, and registered yoga teacher (E-RYT) with a B.A. in Environmental Studies & Psychology from Middlebury College.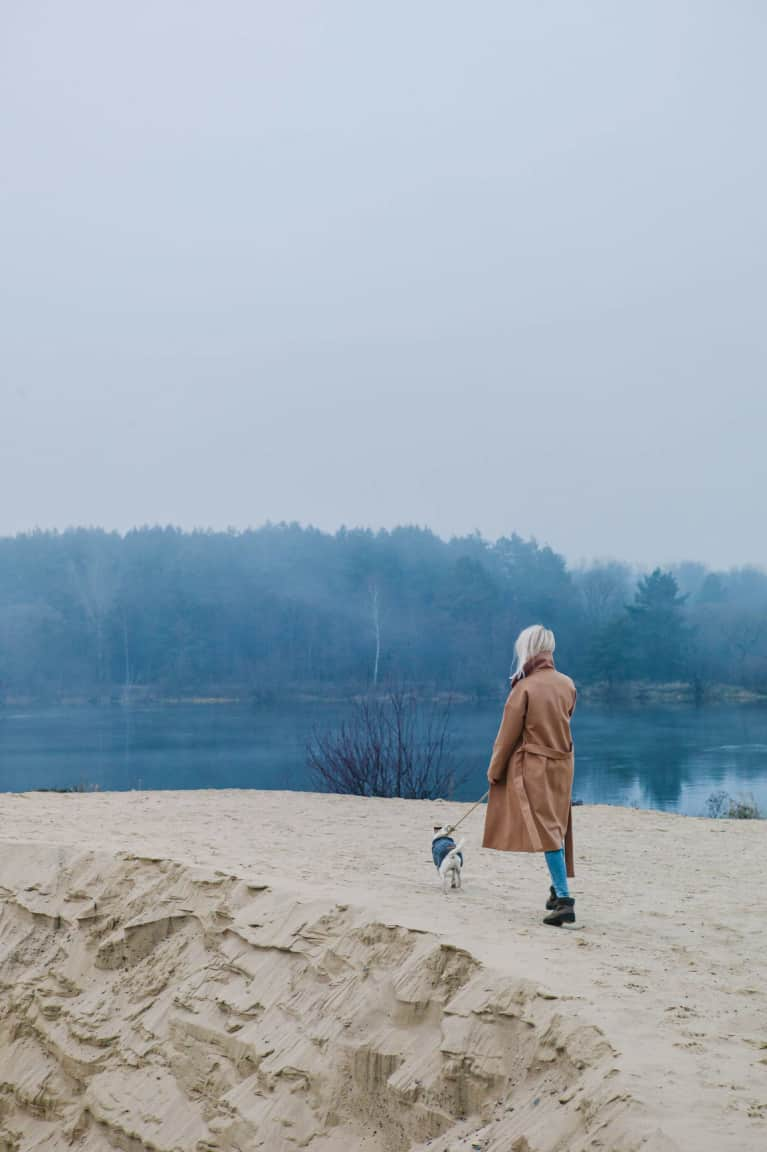 October 25, 2018 — 9:00 AM
1.
You apparently don't even need to break a sweat to get the brain benefits of exercise.
We know exercise improves memory, but apparently just 10 minutes of very light exercise—think a casual bike ride, tai chi, or yoga—can improve the way different regions of your brain communicate, thereby boosting your ability to learn and remember. The next time you have a lot of information to digest, consider taking a quick walk around the neighborhood before diving in. (mbg)
2.
Do you have plastics in your system? More than likely, yes.
A new study just found microplastic particles in human waste for the first time. These tiny pieces that form when plastic degrades have recently been found deep in our oceans and in birds flying high in our skies too, which really demonstrates the fact that plastics are everywhere and we need to reduce our reliance on them for the sake of the planet. (Time)
3.
The opioid crisis may be taking a turn for the better.
New data from the Centers for Disease Control reports that the number of deaths from opioid overdose is leveling off. Alex Azar, secretary of the U.S. Department of Health and Human Services says this trend began at the end of 2017 and has continued into this year. Although the data is promising, the National Institute on Drug Abuse still estimates that 115 Americans die every day from opioids. (NPR)
4.
Your gut microbiome puts up a decent fight against antibiotics, new research shows.
There are still some consequences, though. When healthy men received three types of antibiotics, their gut microbiota were almost completely eradicated—but after six months, most of those healthy bacteria species returned. That's good news! The problem: Nine common species were still missing after the six months, and a few not-so-friendly types had popped up in there as well. (mbg)
5.
High schoolers in Colorado are leading a movement for suicide prevention.
The states with the country's highest suicide rates are in the rural mountain West, including Colorado. One recent school year in Grand Junction, Colorado, saw seven teen suicides—"it got to a point where we were just waiting for the next one," according to a resident. So the community now is making improved mental health and suicide prevention a priority with evidence-based programs like peer mentoring. (NPR)
6.
The next industry to tackle its colossal carbon footprint is…
The makers of cement and cement products currently account for about 5 percent of global emissions, so the World Cement Association is pushing the industry to do its part in slowing climate change and global warming. How? Adopting waste co-processing practices and developing new technologies are part of the effort. It's a long road ahead, but it's encouraging to see entire industries springing into action. (Treehugger)
7.
Eating a vegetarian diet is better for the planet than eating locally sourced foods.
When Micheal Pollan said, "Eat food, not too much, mostly plants," he had our health in mind, but this rule also applies to the health of the planet. According to a new study, eating a vegetarian diet reduced even more greenhouse gas emissions than eating locally sourced foods. (Science Daily)