This Woman Completed Her 60th Ironman While Pregnant — And Learned Some Valuable Lessons Along The Way
mbg Contributor
By Leigh Weingus
mbg Contributor
Leigh Weingus is a New York City based freelance journalist writing about health, wellness, feminism, entertainment, personal finance, and more. She received her bachelor's in English and Communication from the University of California, Davis.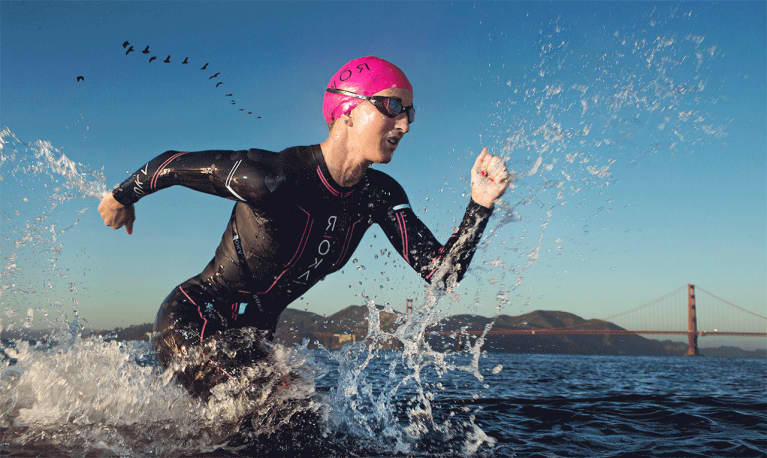 At 39 years old, Meredith Kessler has a life that's just about as full as they come. She's an Ironman champion, she's been with her high school sweetheart since she was 14, and she's six months' pregnant with a baby boy.
Within just a few minutes of speaking to Meredith, it's clear that she's bursting with joy. "I hate even saying 'I' when I talk about my accomplishments, because really it's all about 'we'—I don't do anything alone; there have been so many people who have helped me along the way, especially my husband," she says with an infectious laugh. "Now I'm just so ready to bust out this little human so I can get back on the course!"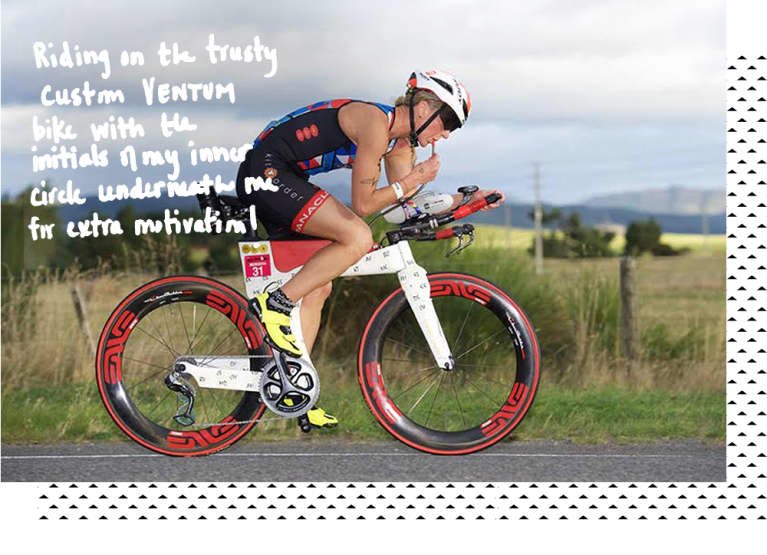 Meredith was in the middle of her 60th Ironman when she realized she was pregnant. After years of trying to conceive, she was confused by just how "off" she felt, and when she started throwing up it was clear that something was out of the ordinary. It wasn't her best race, but she finished it. "I will always regret not being able to deliver on that 6-peat for us and for the town, but I am grateful to have finished in third place there and my 60th Ironman on a course and in a place that I forever cherish," she explained.
She went home, took a pregnancy test, and confirmed that she was indeed pregnant. It was too early to tell anyone other than her husband, and although she wasn't feeling her best, Meredith decided to sign up for another race. "I raced at eight weeks' pregnant and I quit. You'll never hear me say that I quit, but I did."
With that, Meredith decided to back off the race circuit for a few months to focus on growing her "tiny human," and she affectionately calls him. As happy as she is these days, it wasn't always this way—getting to where she is today was a long, difficult journey.
Meredith's complicated relationship with her period.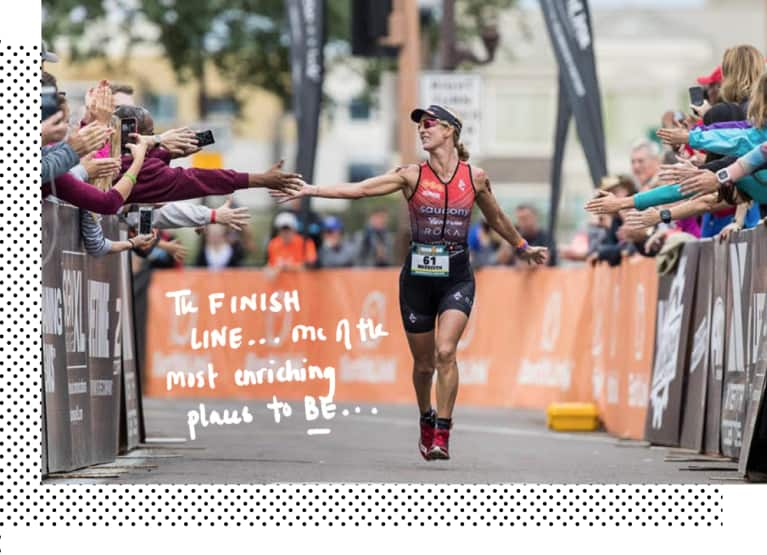 Meredith has been passionate about running since she was a little kid, and at age 14 she would run 10 miles before school every day. She went on to be a high school athlete, which she enjoyed tremendously, but when she hadn't gotten her period by the time she was 19, she realized she had to do something about it. "I had borderline osteoporosis because I wasn't getting those regular doses of estrogen," she explained. "I was breaking things so easily. At 39 years old, I still get a tickle in my throat when I remember how devastated I was when I broke my hip while competing and my dad had to carry me off the track."
Eventually, a doctor prescribed Meredith oral birth control. "I took it and I did get my period, but it made me feel awful," she remembers. "At 26 I finally went off the pill, and I still got my period every 28 days. And as an athlete, I know my body so well. I know exactly when I'm going to ovulate, and I'll do just about anything to make sure I get my period. I'll eat an entire jar of peanut butter if I have to!"
Using swimming and mantras to cope.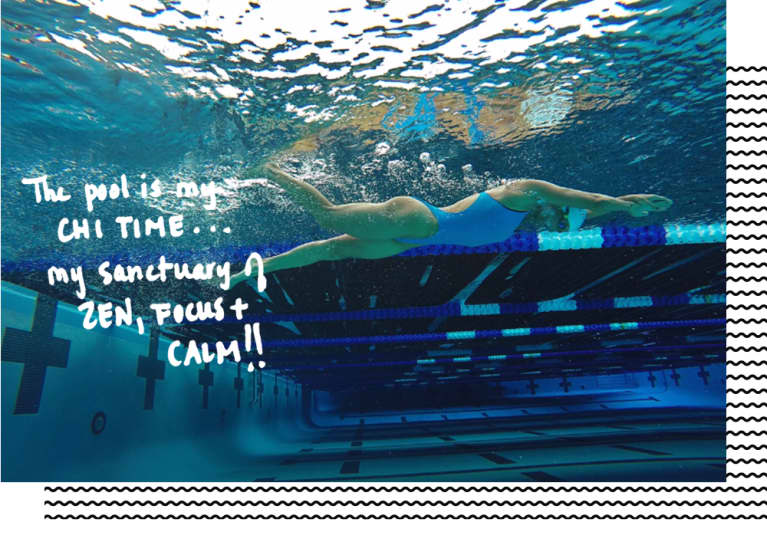 Even after she gained control over her period sans birth control, Meredith spent years trying to conceive—and it was extremely frustrating for her. "For many women, getting pregnant is a feat and I'm very cognizant of that," she admits. "When your dream in this capacity doesn't come to fruition during the window of opportunity and you get your period two weeks later, you can feel so depleted and knocked down. It's important to remember that just like in all peaks and valleys of both sport and life, you have to pick yourself and try again. I personally coped with it by swimming two to three hours every day. Whenever I'm under any kind of duress, I swim to recalibrate and nurture the chi."
Meredith also had a mantra that got her through. "I know it sounds cheesy, but I always said to myself, 'I know the universe will guide the way.' The universe guides the way with a lot of things," she says. "If I'm fortunate enough to bust out one human, I'll be so grateful. And this doesn't just apply to getting pregnant. In a race, if it all comes together in the end or you don't get what you want, you have to ride the waves of life. We all do. The highs are so high, and the lows can be really challenging and bleak. But the universe guides the way."
"I 'get' to be pregnant."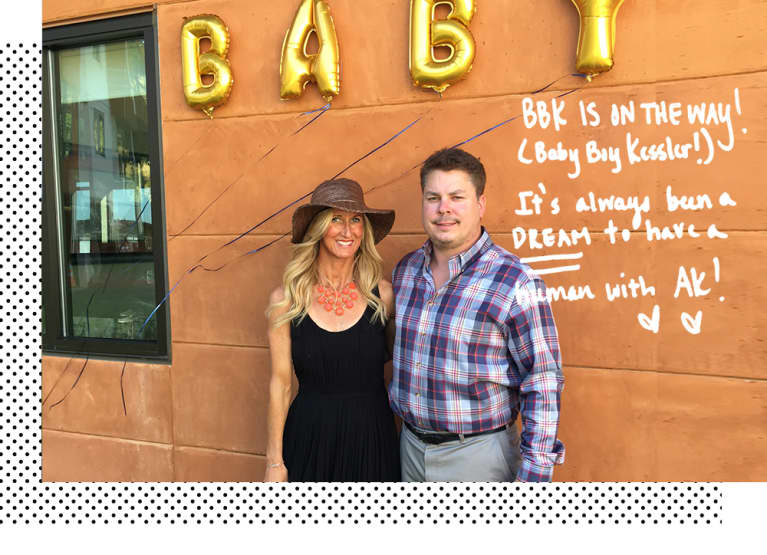 Meredith hasn't exactly had the easiest pregnancy. She was told she would be done with the "morning sickness" part of it after a few months, but Meredith found she was still throwing up regularly up to five months—and only operating at about 20 percent. But just as she's reminded herself in the past that she doesn't "have" to run 10 miles, she "gets" to—she consistently reminds herself how lucky she is to be pregnant.
"When I was so sick, I would say to myself, 'I get to be pregnant.' I've seen what it's like when you can't do something, whether it's not being pregnant or getting injured. I think it's important for people to think before they complain about something so trivial," she says. "It might be a tough nine and a half months, but the outcome will be very rewarding."
Want more stories like Meredith's? Read about the woman who left her corporate job to hike the PCT and met the love of her life along the way.