Melissa Hartwig Shares The Secret To Making Your Whole30 Results Last
Former mbg Deputy Editor
By Elizabeth Inglese
Former mbg Deputy Editor
Elizabeth Inglese is a writer living in San Fransisco, California. She earned her bachelor's in english literature and cultures from Brown University and her master's in writing from The University of Southern California. She's the former Deputy Editor of mbg, and has also worked for Vogue, Architectural Digest, Bon Appetit, and Good Magazine covering food, health, and culture.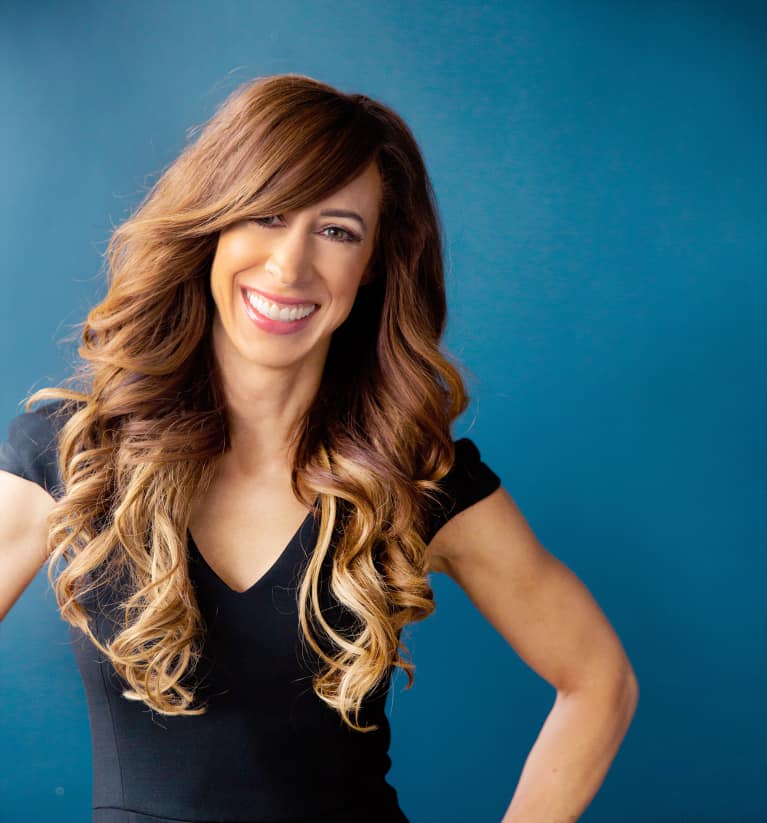 Our editors have independently chosen the products listed on this page. If you purchase something mentioned in this article, we may
earn a small commission
.
February 1, 2018 — 10:21 AM
This year, mindbodygreen said no to New Year's resolutions and yes to nourishing ourselves. We hygged out our homes, lingered in restorative savasanas, and ate the foods that nurtured our bodies—the menu that rose above the rest? The Whole30. If, like so many of us, you spent this January on the Whole30, you are gliding to the finish line. Was it challenging? Energizing? Difficult? Blissful? Was it all of that and more? The Whole30 journey can be a powerful one, and if your path ends here, you may need a little help transitioning off. So we reached out to none other than the Melissa Hartwig, founder of the Whole30 diet, to get her top advice for moving from Day 30 to Day 31.
mbg: If there's one thing you hope people get out of the Whole30, what is it?
Melissa Hartwig: That you can do hard things. Despite our "this is not hard" mantra, I know the Whole30 is hard! Changing your emotional relationship with food and building new, healthy, sustainable habits will never be easy. But to take on something as hard as the Whole30 and see it through, to keep the commitment you made to yourself, to finish something you weren't sure you could do is HUGE. The self-confidence and self-efficacy this brings will spill over into every area of your life!
mbg: How often do you recommend people do the Whole30?
MH: As often as they need it, with one caveat; it's a safety net, not a trampoline. If you go into the Whole30 with a quick-fix weight-loss-diet mindset, of course it's not going to work for you the way it's worked for so many others—and that's not how the program was designed. However, the Whole30 is there to help you get back on track if your healthy habits start to slip or if a stressful event, holiday, or vacation throws you off your game. There is no shame in saying "I need help right now" and returning to the support and structure of a program you know has worked so well for you in the past.
mbg: A lot of people stick to the Whole30 for longer than a month. What's the secret to making it last?
MH: Most people who extend their Whole30s do so happily, for good reason; either their doctor recommended it, their symptoms are better but not as good as they could be, or they want a few more weeks under their belt to address cravings. I've got tips in Food Freedom Forever for extending your program, to ensure you don't succumb to food boredom or stay on the program any longer than you need to. Remember, the goal isn't to do a Whole365; it's to use the reset to help you create your food freedom.
mbg: If you wanted to maintain a modified Whole30 lifestyle forever, what would that optimally look like?
MH: It looks like what I call Food Freedom! The whole point of the Whole30 is to figure out which foods are right for you and use the information you've learned to create the perfect sustainable diet going forward. It's going to look different for everyone because there is no one-size-fits-all, but generally people stick to whole foods, avoid added sugar, and reintroduce the foods they've missed AND are worth it for them in their food freedom. For me, that looks like Whole30-ish breakfasts, lunches, and dinners, with the occasional maple in my chicken sausage, white rice on my sushi, or glass of white wine with friends.
mbg: What about the notion of "treating yourself" or "celebrating"? How does that play into life after the Whole30?
MH: We don't schedule "treat" days or meals in our food freedom. If I asked you what you wanted for dinner next Tuesday, you'd have no idea. So why assume every Sunday you're going to want pizza and beer? Our food freedom approach is simple: Every time you're faced with a food you know has consequences (physical or psychological), ask yourself, "Is this worth it? And do I really want it?" If the answer is a resounding yes, then enjoy (and deal with the consequences). If you're not sure, it's a no...which means you're not really missing out because you made the choice. This is at the center of food freedom, and I offer tips for helping you quiet your sugar-tantruming brain in the moment to make the conscious, deliberate decision that's right for you.
mbg: In your experience, who has been the most successful with reintroduction then maintaining and why?
MH: This is hard to say, because I'm in touch with so many people who have been doing the Whole30 for so long and maintained beautifully, but I'd say my best friend and Whole30 Certified Coach Jenn Maloney is a prime example. She did her first program with me back in 2010 and, after multiple resets and a commitment to ruthless self-awareness, is now happily living her perfect food freedom diet. She'll still throw in an occasional reset to support her clients, but I've not seen anyone (besides me) stay so committed to the process and reap so many rewards.
mbg: What is the key mantra to keep in mind as you transition away from the rules?
MH: "Is it worth it, and do I really want it?" If you can figure out how to answer both of these questions honestly in the moment, there will be no more guilt, no more shame, no more anxiety around food—just a lifetime of food freedom.
Have you heard Melissa Hartwig's podcast? She gets personal about moving from rock bottom to the top of a wellness empire.