We've Got The Scoop On Meghan Markle's New Cookbook — And We're Sharing A (Vegan!) Recipe
Contributing Food Editor
By Liz Moody
Contributing Food Editor
Liz Moody is a food editor, recipe developer and green smoothie enthusiast. She received her creative writing and psychology degree from The University of California, Berkeley. Moody is the author of two cookbooks: Healthier Together and Glow Pops and the host of the Healthier Together podcast.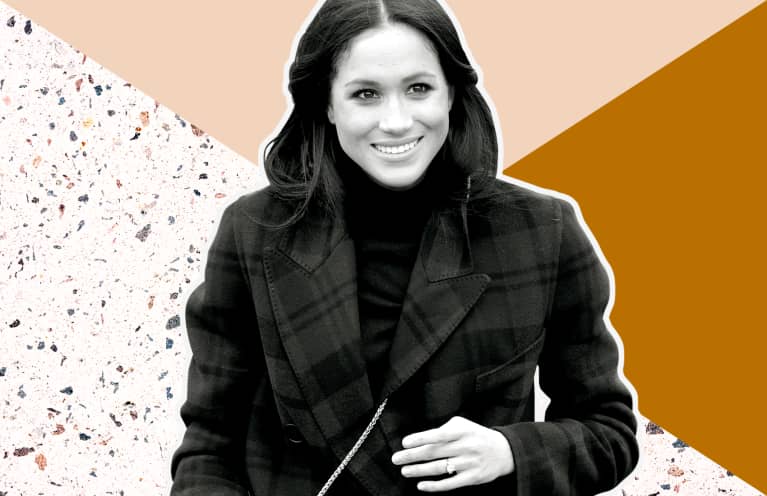 Our editors have independently chosen the products listed on this page. If you purchase something mentioned in this article, we may
earn a small commission
.
It's no secret that Meghan Markle is a wellness-centric foodie. She prioritizes fitness and follows a gluten-free diet that's filled with nourishing chia pudding, green juices, and zucchini pasta—but she doesn't hesitate to indulge either: "I mostly eat fish and veggies, but I'm also a foodie," she said. "On the weekends all bets are off—I think if you deprive yourself of anything, you're just going to crave it more. So for me it's finding that balance. I love burgers and fries—I definitely love good Italian food and Mexican food."
She's also an activist, who's been vocal about her intent to use her new platform as a means of advocating for those with less amplified voices. "Both my parents came from little, so they made a choice to give a lot—buying turkeys for homeless shelters at Thanksgiving, delivering meals to patients in hospice care, donating any spare change in their pocket to those asking for it, and performing quiet acts of grace—be it a hug, a smile, or a pat on the back to show ones in need that they would be all right," she wrote on her now-defunct lifestyle website The Tig. "This is what I grew up seeing, so that is what I grew up being: a young adult with a social consciousness to do what I could, and to, at the very least, speak up when I knew something was wrong."
It should come as no surprise, then, that her first major public project post-wedding is Together: Our Community Cookbook, created in conjunction with the women of the Hubb Community Kitchen to benefit victims of London's devastating Grenfall Tower fire.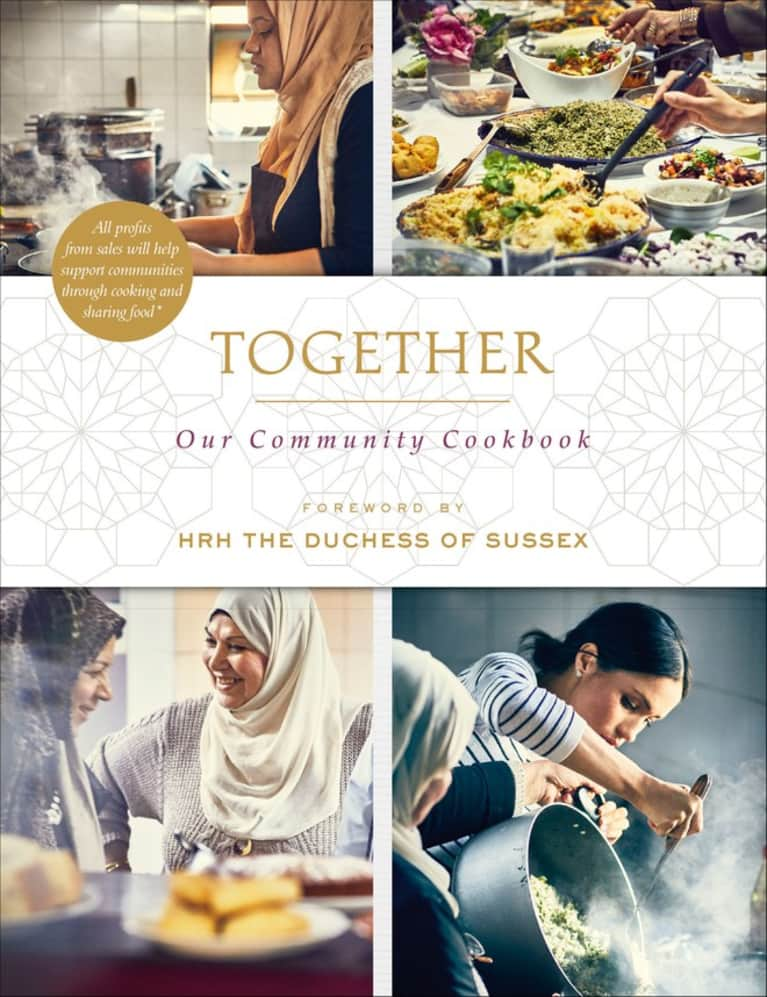 "Together is a cookbook—but it's also the story of a West London community who gathered in a kitchen and discovered the healing power of sharing food," Markle explains in the official video released by Kensington Palace. "In January 2018 as I was settling into my new home of London, I met a group of women whose community had been affected by the Grenfell Fire. They had decided to get together to cook fresh food for their families and their neighbors."
After the fire, the video explains, the community kitchen was a way to bring back food to the temporary hotel room homes fire victims were staying in, where there was no ability to cook. What began as a practical solution for a problem quickly became a source of comfort and respite for the women.
"And so for two days every week these women were able to cook and share their delicious recipes together," Markle says in the video. It's called Hubb Community Kitchen because, in Arabic, hubb means "love."
"I immediately felt connected to this community kitchen. Like these women, I'm passionate about food and cooking as a way of strengthening communities," Markle says.
The cookbook, which goes on sale on September 25, was Markle's idea, after one of the women noted that they only had enough funding to stay open two days a week. The book features over 50 Middle Eastern, North African, European, and Eastern Mediterranean recipes from the women of the Hubb Community Kitchen, and a portion of the proceeds from sales will help fund the venture.
We're sharing one of the healthiest recipes in the cookbook, a beautiful vegan eggplant masala developed by Gurmit Kaur, one of the Hubb Community members. "It was 1976 and our mother was teaching me and my teenage sisters to cook—passing on her recipes," she writes. "I was the best at making eggplant masala, so she allowed me to call it my signature dish—I've made it ever since. Back home in Uganda, I run a restaurant where I serve this along with other local dishes. When I'm in London helping my daughter Munira with my grandchildren, I make it for them and for the women at the Community Kitchen."
4 tablespoons sunflower oil
2 large eggplants, chopped into 4-cm / 1½-inch cubes
350g / 12 ounces new potatoes, halved
2 teaspoons cumin seeds
1 teaspoon mustard seeds
1 teaspoon fenugreek seeds
1 large onion, finely chopped
3 dried curry leaves
3 tablespoons tomato paste
1 tablespoon minced garlic
1 tablespoon grated fresh ginger
1 teaspoon ground turmeric
4 ripe tomatoes, finely chopped
200 mL / ¾ cup water
3 tablespoons freshly chopped cilantro
600 mL / 2½ cups water
pinch of salt
300 g / 1½ cups basmati rice
Heat 2 tablespoons of the oil in a large pan over high heat. Add the eggplant and cook, stirring often, for 10 minutes or until well-browned. Tip the eggplant into a large bowl and set aside. Reduce the heat to medium-high and add 1 tablespoon of oil to the pan. Add the potatoes and cook, stirring often, for 10 minutes or until golden brown. Transfer the potatoes to the bowl with the eggplant and set aside.
Heat a large pan over medium-high heat; add the cumin, mustard, and fenugreek seeds; and toast until fragrant, 2 to 3 minutes. Then add 1 tablespoon of oil, and when it is hot, add the onion and curry leaves and cook for 10 minutes until soft and golden.
Add the tomato paste and cook for 2 minutes, then add the garlic, ginger, turmeric, and tomatoes. Cook for about 5 minutes, until the tomato juice has evaporated and the mixture is starting to dry up in the pan.
Meanwhile, prepare the rice. Put the 600 mL / 2½ cups water and salt in a pot and bring to a boil. Add the rice; reduce the heat slightly; cover and boil for 10 minutes. Remove the pot from the heat, keeping the lid firmly on, and set aside for 10 minutes.
Add the eggplants and potatoes to the curry pan, along with the 200 mL / ¾ cup water. Bring to a boil, then reduce the heat to a simmer; cover and cook for 15 minutes, stirring occasionally. Remove the lid and simmer for 5 to 10 minutes or until the vegetables are tender. Stir in half the chopped cilantro.
Remove the lid from the rice and fluff up with a fork. Serve alongside the curry, sprinkled with the remaining cilantro.
Based on excerpts from Together: Our Community Cookbook by the Hubb Community Kitchen & HRH the Duchess of Sussex, with the permission of Clarkson Potter, a division of Penguin Random House. Copyright © 2018.