Meghan Markle Is A Feng Shui Fan—Here's What That May Mean For Her New Home
mbg Sustainability Editor
By Emma Loewe
mbg Sustainability Editor
Emma Loewe is the Sustainability Editor at mindbodygreen and the author of "The Spirit Almanac: A Modern Guide To Ancient Self Care."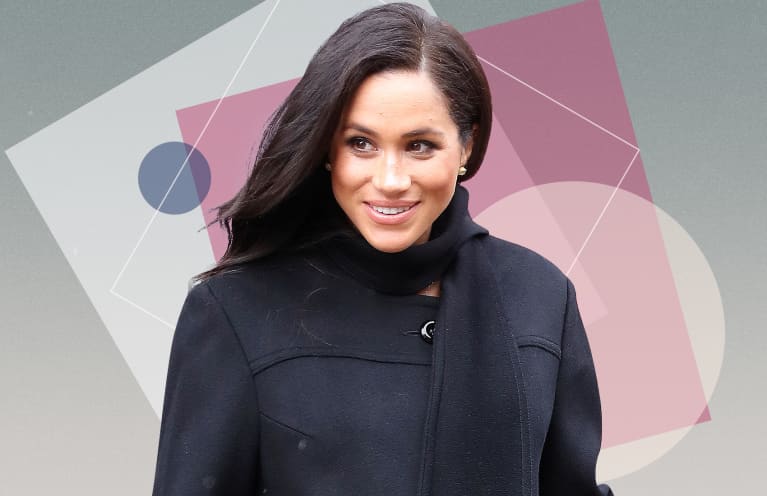 Stars, they're just like us: In addition to starting every day with a glass of lemon water, turning to yoga to combat anxiety, and sticking to a plant-rich, gluten-free diet, Meghan Markle—like so many health-obsessed among us—is also a feng shui fan.
As Markle and Prince Harry prepare to move into their new digs at Frogmore Cottage before the arrival of their first baby this spring, they could be turning to the ancient design philosophy that promotes balance and energy flow at home. The Daily Mail reports that in her pre-royalty days as a lifestyle blogger, Markle expressed a deep reverence for feng shui, writing, "With so many layers of tradition and technicality, it may seem daunting to introduce to your home aesthetic and ethos... However, the core of feng shui is about making you feel comfortable and at ease in your home so that it can translate into every aspect of your life—so fret not."
One key pillar of feng shui design is its deep respect for nature, and the couple is reportedly working with Vicky Charles, the designer behind Soho House, to make the space easier on the planet with a reusable energy unit and eco-friendly, eucalyptus-infused paints. Rumor has it that the estate, located about an hour outside of London, will be epic—complete with 10 bedrooms, a yoga studio, and a full gym. That means lots of room for Markle to play around with some feng shui tweaks.
While it'll likely be a while before the world gets a home tour, we have a few guesses about how the space could come together. Here's a conversation we had with author and feng shui expert Patricia Lohan on how the young couple can bring on the good vibes in their new pad. Take notes, because you don't need to be a royal to implement them in your space.
The couple is moving into an older home. How can they clear out its energy upon arrival, according to feng shui?
"Moving into an old building that has lots of past stories, arguments, and issues can be a daunting prospect. Everything that has happened in the building leaves a residual energetic imprint, which can impact the new owners of the home," Lohan explains. She recommends conducting a space clearing using Tibetan singing bowls, gongs, bells, and chimes ("Sound gives a little rattle and a bit of a shake, and it cleanses the heavy and stagnant energy hanging around") and a sage stick. Starting at the front door, use these tools to refresh and reinvigorate every nook and cranny.
This ritual is especially powerful when you're first moving in, but you can really do it any time you feel your space getting a little stale.
"Once you have finished, you can spritz some rose water to bring sweetness into the house and fill the space with the essence of rose," Lohan says. "Afterward, I would recommend having a shower to wash away anything that came up and spending some time outside in nature to ground yourself."
What feng shui tips do you have for young families looking to design calm nursery rooms?
"Feng shui applied to children's spaces can bring a vibrant, healthy, and lasting sense of joy," Lohan says. She advises letting plenty of fresh air into the space, creating systems to control clutter, and hanging calming photos on the walls (avoid artwork with fast-moving imagery, like crashing waves or transportation motifs, since they can be overstimulating).
"Children have a very strong sense of smell," she adds. "One of the best ways to make a child's bassinet or crib a comforting space is to add a dish towel that the primary caretaker has slept with for about a week. The scent of the fabric will make it easier for the child to relax and enjoy a peaceful slumber. Positioning your child's crib/bed so that the child has a clear view of the door will also promote good sleep habits. In addition, it is important that the bed is not directly under a window."
As far as reading chairs go, Lohan says to place yours in the far right corner of the room—the area that governs loving relationships according to the feng shui Bagua map.
Any other ideas for keeping the love flowing at home?
"Add a beautiful image of yourself and your partner in your bedroom to anchor in your happy memories together," she says. A few things that don't belong in the bedroom include TVs, books, and electronics, since they distract from calm and loving energy.
There you have it: some home design tips fit for a queen (well, duchess).