These Women Just Raised $1M For Their Clean Beauty Company
mbg Contributor
By Leigh Weingus
mbg Contributor
Leigh Weingus is a New York City based freelance journalist writing about health, wellness, feminism, entertainment, personal finance, and more. She received her bachelor's in English and Communication from the University of California, Davis.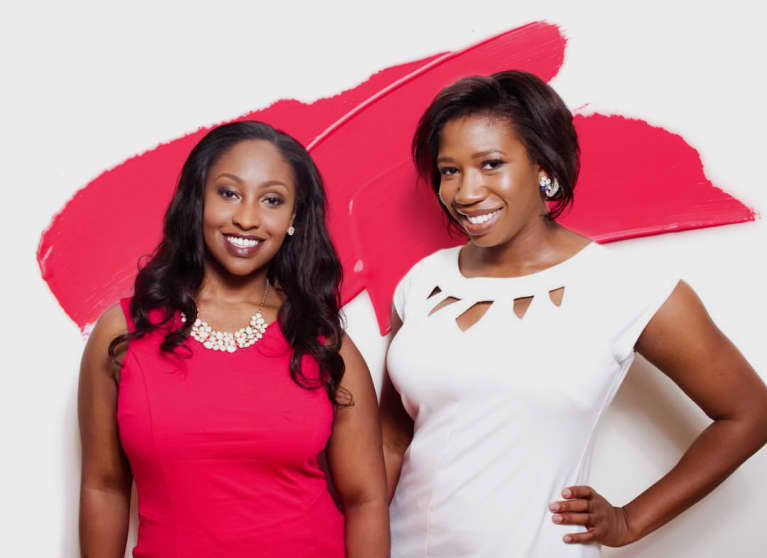 When K.J. Miller and Amanda Johnson met at Harvard Business School, they put their brains together and found a hole in the market: nontoxic makeup for women of color. Now, at 31, the duo just reached a huge milestone—they've become the 15th and 16th African-American women ever to raise $1 million in venture capital to further grow their business.
Their company is called Mented, which is short for "pigmented." Johnson and Miller first started taking preorders in January 2017 for their nontoxic, vegan nude lipsticks, and the company had its official launch in March. The duo aimed to raise $500,000, and they've now reached double that goal. To give you some perspective, the average startup founded by a black woman raises only $36,000 in funding.
"Word-of-mouth has been really exciting for us," Miller told Forbes. "Girls have been tagging their friends in their posts. The message is really resonating. Women of color were used to being treated as an afterthought. It's not every day that you're a priority."
So, what's next for the brand? In addition to growing their team, they'll add more products, including eye palettes. "We are honored to have this title, and we owe everyone that has supported and believed in our brand a wholehearted thank you for helping us reach this achievement," Miller and Johnson wrote on their Facebook page.
Love natural beauty? Here are the products Jessa Blades uses to get camera-ready.