Meet The Celebrity Who Is Greening Hollywood One Movie Set At A Time
Last year, actress Zoe Lister-Jones and her husband, Daryl Wein (the genius behind our HEALERS documentary, which premiered at Revitalize 2016), shook up the movie industry by turning a polarizing topic, GMO labeling, into a cling-to-your-seat thriller called Consumed. Now, Lister-Jones is back to spread another strong environmental message, and this time she's doing it behind the scenes. We checked in with the actress to learn more about the exciting new project and find out what it means for the future of Hollywood.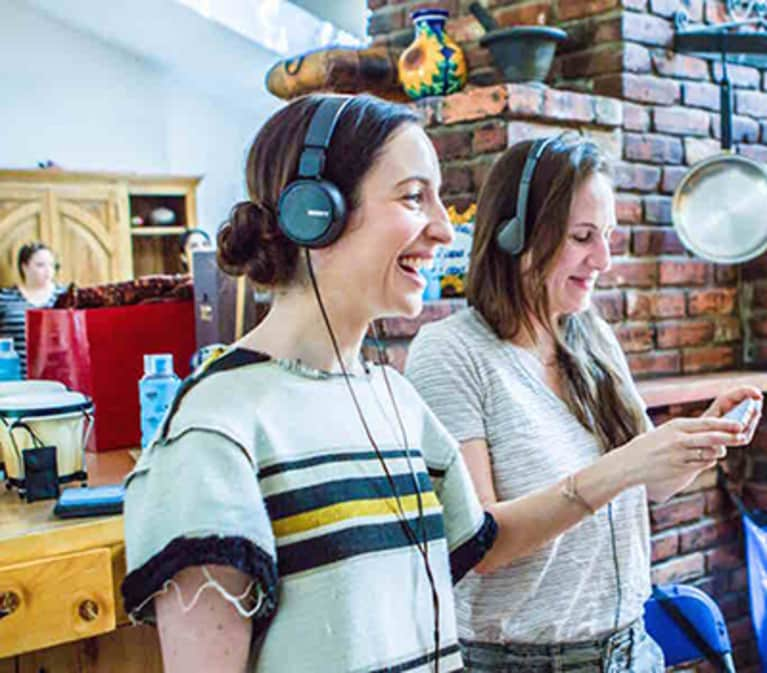 A new romantic comedy that tells the story of a young couple who decide to start a band in a last-ditch effort to save their marriage, Band Aid, has all the makings of a great movie experience. But it's about a whole lot more than lighthearted laughs. By prioritizing sustainable practices on its LA set, actress Zoe Lister-Jones hopes to inspire a notoriously dirty industry to clean up its act.
"Film and TV production is typically very wasteful, so I set out to create more sustainable practices when I could," she says. For Band Aid, the plastic water bottles, styrofoam products, and disposable cutlery that often pervade movie sets were replaced by greener options. Every crew member was responsible for a glass water bottle—a hard sell in a place with so much hustle and bustle, but she says her team welcomed the change with open arms. They also opted to nix plastics in favor of reusable cutlery, used cameras that required less energy to capture the perfect shot, and adopted carpooling as their preferred commute method.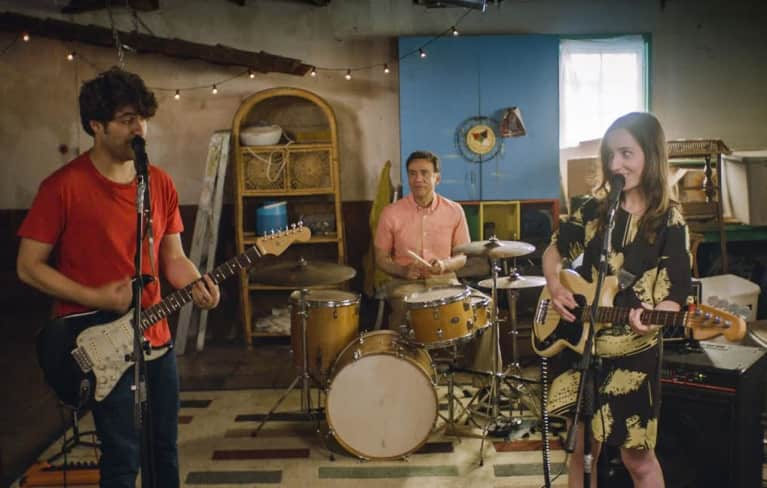 The menu on this shoot also looked a bit different. "I've been very aware of corners being cut on set when it comes to food in terms of where food is sourced from. I pay a lot of attention to sourcing the food that I eat from local, organic purveyors when possible so that was really important. On my own set, I wanted that kind of food to be at the top of our priority list." It's tiny tweaks like these that reminded her exactly how enjoyable green living can be. "They were an enhancement of lifestyle rather than a sacrifice."
The Environmental Media Association (EMA) Green Seal helped her make the rewarding shift possible and will continue to inspire her as she looks to do even more with upcoming productions. "They have a green checklist so you can rank your set and see all these ways you can use sustainable practices. It makes it easy to check off boxes, and you can be nominated for an award if you do enough of them, so there are incentives to use sustainability to get your film out there."
While other filmmakers are following Lister-Jones' lead and beginning to prioritize more sustainable practices, she worries that it's not happening quickly enough. "I notice some shifts starting to take place in Hollywood, but they're slow growing. I think that there need to be more spokespeople for them in the industry who are really enforcing them on a day-to-day basis... Our planet is in dire need for more vigilance from all of us."
If you're in New York or LA, you're in luck! You can check out Band Aid in theaters today. Follow along on IFC to see when it's coming to a city near you.