This Supplement Helped Relieve My Digestion Issues — And I Now Recommend It To All Of My Clients
Registered Dietitian
By Maggie Michalczyk, R.D.
Registered Dietitian
Maggie Michalczyk is a registered dietitian with a B.S. in dietetics from Michigan State University. She is also a recipe developer specializing in millennial nutrition, and founded the blog Once Upon A Pumpkin to share her journey.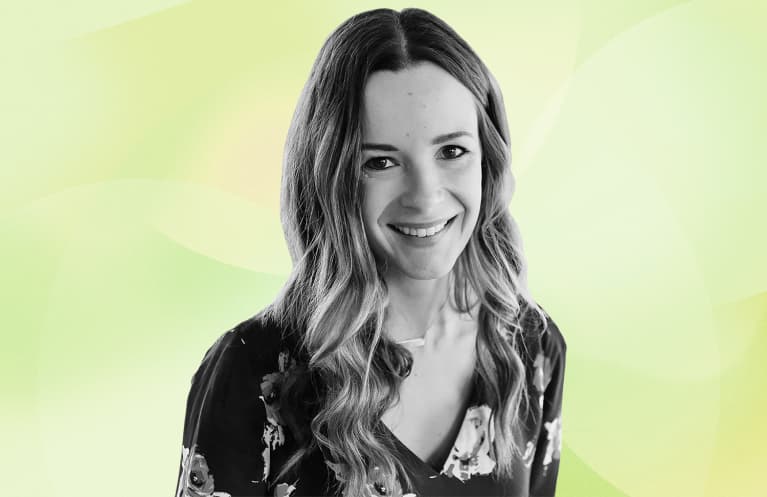 This article was produced to support the mindbodygreen supplements+ line. Our supplements adhere to the highest standards of ingredients and quality. We hope you enjoy these products, for more information
click here
.
Last updated on December 17, 2020
As a dietitian, a high-quality probiotic supplement is one of the first things I encourage my clients and social media followers to add to their routine. Gut health is definitely a passion of mine. As we continue to learn so much about the gut, and how it's connected to many other pathways in the body that affect our digestion, mood, immunity and more, I think taking a probiotic every day is a small, attainable way to stay healthy and to feel your best.*
My mindset around probiotics was further solidified after I experienced some pretty severe digestion issues of my own—and that's when I discovered an option that works best for me.
During a trip to Thailand in early 2019, I got food poisoning—and afterward, my gut just wasn't the same. My best guess is that the food poisoning really wiped out all of the good bacteria in my gut. I would randomly experience IBS-like symptoms for months following that trip at random—it was so frustrating to deal with.
Fast-forward to almost six months after the trip, when I began incorporating mindbodygreen's probiotic+. Slowly but surely, I noticed my IBS-like symptoms were happening fewer and far between, within just a few weeks of using the supplement consistently.* I was so excited that something was finally working—which improved my mood in and of itself.*
Why I recommend probiotic+ to my clients for bloat and digestion issues.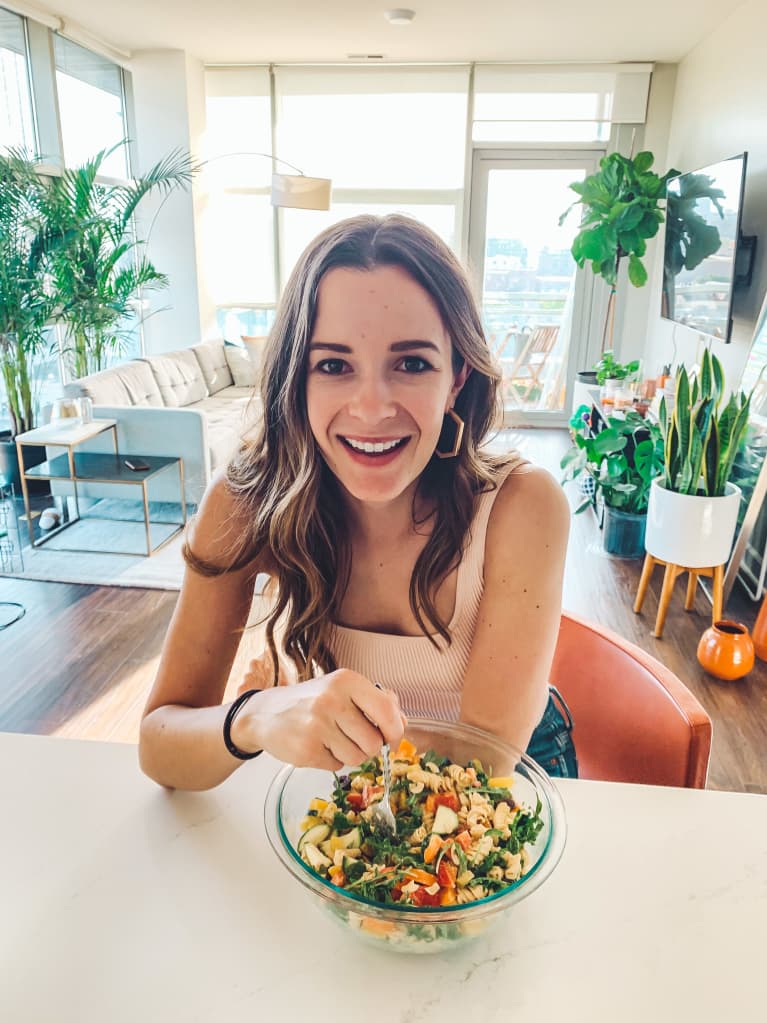 As someone who has experienced digestion issues of my own, I totally understand feeling like you're not sure what to do when something feels off. And even if you do start to look into probiotics, it can be very overwhelming to know which ones actually work, considering all of the types of probiotics out there.
Because this is the only probiotic blend in the world with this particular combination of four strains of bacteria specifically designed to reduce bloating and aid digestion, I trust probiotic+.* Knowing that it's made with research-backed information, high-quality standards, and responsibility at the forefront is very important to me*—and in line with my nutrition philosophy rooted in evidence-based science.
Taking probiotic+ is one of the simplest ways we can improve how we feel on a daily basis.
I take mine as part of my morning routine, along with a big glass of water, and feel good knowing that it's helping me keep my digestion on track and giving my gut the good bacteria it needs to keep me healthy.*