Think You're A Good Multitasker? Here's Why That's Actually Bad For Your Brain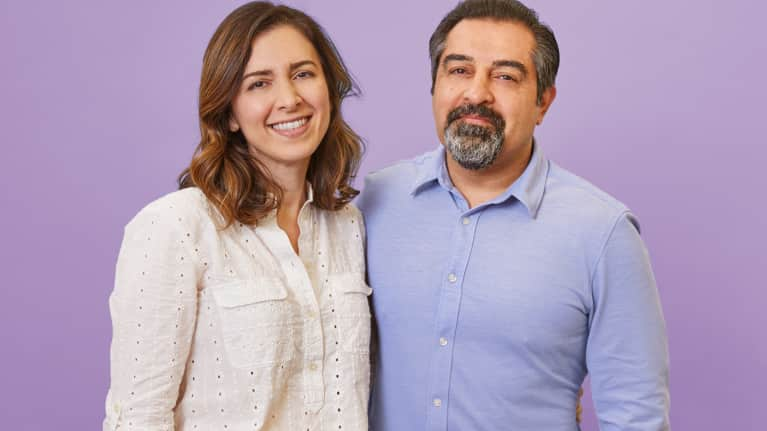 Our editors have independently chosen the products listed on this page. If you purchase something mentioned in this article, we may
earn a small commission
.
This week, I sat down with Dr. Dean and Dr. Ayesha Sherzai—directors of the Alzheimer's Prevention Program at Loma Linda University Medical Center and authors of The Alzheimer's Solution—to talk about all things brain health, a topic that is more important now than ever before.
Did you know that half of the people who live to the age of 85 will have Alzheimer's? It's quickly becoming the most pressing health issue facing our world today. As we learned at revitalize 2018, when the Sherzais quickly won over the crowd with their well-rounded perspective on brain health—the Sherzais are on a mission to prevent Alzheimer's, slow its progression, help patients and families cope, and hopefully soon even find a cure. There's no doubt about it: They have a lot of hard-earned knowledge to share.
In this episode of the mbg podcast, you'll learn about the lifestyle factors that are hurting your brain the most. High on this list is multitasking. Many of us think we're skilled at performing more than one task at a time, but the Sherzais explain that multitasking isn't just bad for your brain, it's impossible—since you just end up doing a lot of different things poorly instead of a few things well. On the flip side, establishing deep focus on one task is one of the healthiest activities for your mind. We also talked about how finding a sense of purpose can take time—but it's well worth the time and effort—and why it's so important to use technology mindfully in parenting. Don't miss it!
Enjoy this episode! Don't forget to subscribe to our podcast on iTunes, Google Play, or Stitcher, and sign up for our podcast newsletter!