Are Your Quads Eternally Tight? This One Dance Step Can Help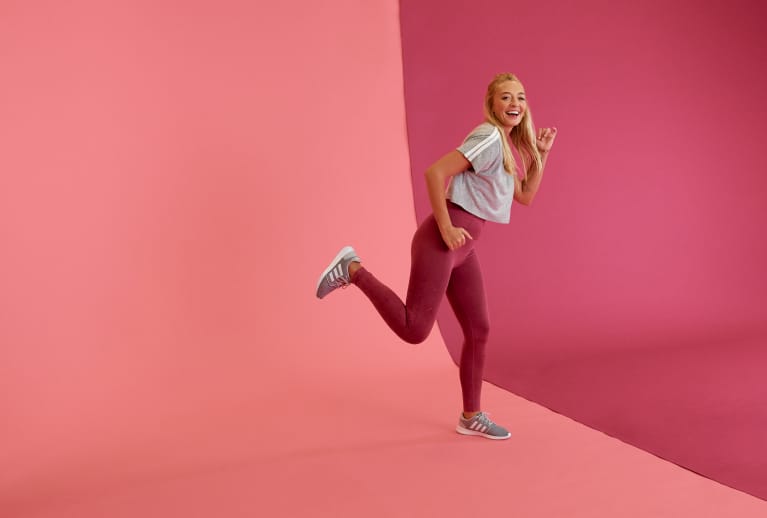 Here at mbg, we believe in Mindful Movement. In our video series, we'll break down various moves designed to help you take care of your physical body and connect you to your emotional and spiritual self. This week, we're having a dance party with yogi Zoe Welch.
Dancing is a fun, energizing way to release tension in the body, and the lateral movements in this step are great for relieving the quads in particular. Join in as Zoe breaks down exactly how to do this step so you can try it out next time you want to shake out all that built-up stiffness.