mbg's 2017 Gift Guide Is Here—And It's A Little Different This Year
Our editors have independently chosen the products listed on this page. If you purchase something mentioned in this article, we may
earn a small commission
.
Everybody loves a good gift guide. Scrolling through products that speak to every desire—some we didn't even know existed—is a fun, almost voyeuristic peek into all that we could have, if we so chose. Luckily, the wellness world of today isn't short of gifting opportunities. It's filled with clean-burning candles and crystals, smell-good serums and rich masks, and all of the gut-healthy treats that can fit on a fridge shelf. These products that make us feel our happiest and most radiant certainly deserve to be celebrated, and we nod to them on the site whenever we can.
But this year, mindbodygreen's new company mantra, You. We. All., is leading us to a different kind of gifting guide: one filled with presents that don't come wrapped in paper.
Research shows that in the long run, experiential gifts are far more fulfilling than material ones. Over time, our satisfaction with our "stuff" begins to decline, its novelty wearing away with continued use. Experiences, on the other hand, imbue our lives with memories that we can continue to call upon for inspiration and joy and that ultimately help shape our identities. Philanthropic experiences tend to make us the happiest of all. One old Chinese proverb goes, "If you want happiness for an hour, take a nap. If you want happiness for a day, go fishing. If you want happiness for a year, inherit a fortune. If you want happiness for a lifetime, help somebody." Science proves the sentiment. This year, a survey by the Women's Philanthropy Institute found that the more households give to nonprofits and other charitable organizations, the more satisfied they are.
To get into the holiday spirit, we're celebrating gifts that give back—to the person receiving them, their community, and the world at large. Wrapping paper is bad for the environment anyway.
For the tree hugger: a forest subscription.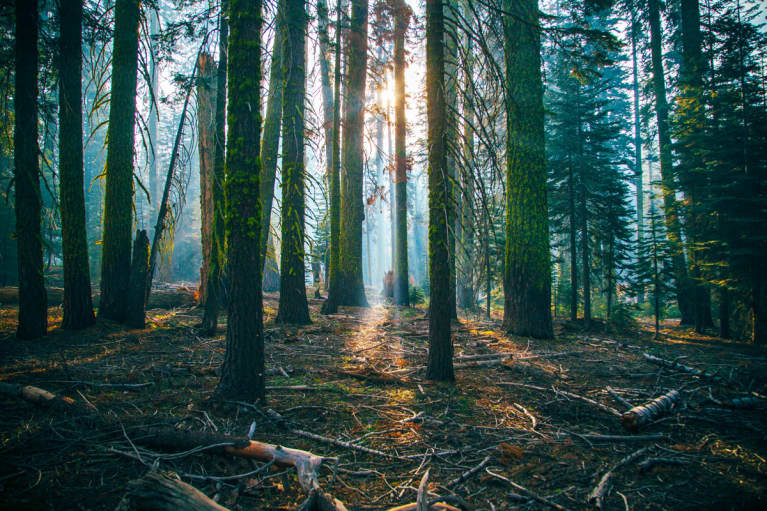 Signing up for TreeEra is a simple way to get more involved in reforestation efforts from home. "We wanted to make planting trees as easy as signing up for Netflix," says Melissa Fellows, TreeEra community manager. For a monthly or one-time fee, you can fund the planting of trees in British Columbia that will add to a healthier ecosystem. In only a few months, the subscription service has planted 12,000 trees with the support of people all over the world. "Climate change is borderless. People realize that trees planted in one part of the world impact the other," reminds Fellows. Their "Gift That Keeps on Growing" holiday program allows people to purchase 20 trees to be planted on behalf of them or someone on their list.
For the one who's always hiking: a healthier outdoors.
The Nature Conservancy, an environmental nonprofit that has protected more than 119 million acres of land and thousands of miles of rivers worldwide, offers a wide array of symbolic donations that will go toward protecting different ecosystems around the world. You can protect prairie wildflowers from extinction, preserve the Appalachian Mountains, or keep mountain meadows from being developed in a loved one's name. Every donation comes with an e-card and certificate to give the recipient a sense of the area they are helping protect.
For the philanthropist: a timely donation.
After a year of intense storms that have ravaged the country, a donation to the American Red Cross in someone's name is an especially meaningful gift this year, and you can choose exactly where you want your money to go.
For the animal lover: a faraway pet.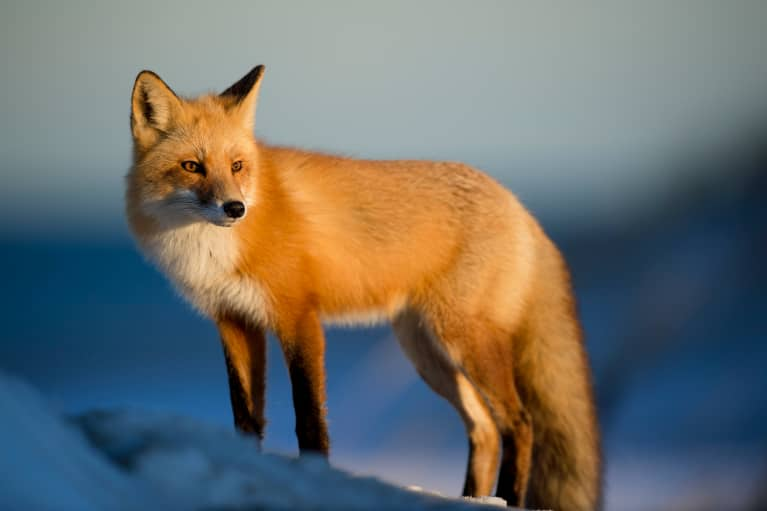 With World Wildlife Fund's species adoption program, you can virtually adopt an exotic critter of your choice—from a narwhal (yes, they're real) to a three-toed sloth or red panda. Your money goes toward conservation efforts in place to protect the species, and you get a cute stuffed animal and certificate to give to the recipient. Charitable organization Oxfam International offers a plethora of symbolic adoptions too, our favorite being the goat donation that gives a goat (aka the cutest wellness mascot) to a rural family in need.
For the artsy one: a museum membership.
A museum or library membership is a wonderful gift that will continue to give back, both to the recipient and local community. We love the idea of buying multiple one-day passes, too—especially if you live in a big city like NYC with lots to explore.
For the chef: a year's worth of fresh veggies.
We love the idea of buying your favorite chef in your life a CSA membership so they can enjoy fresh produce while supporting local farmers.
For the tech nerd: a clean power promise.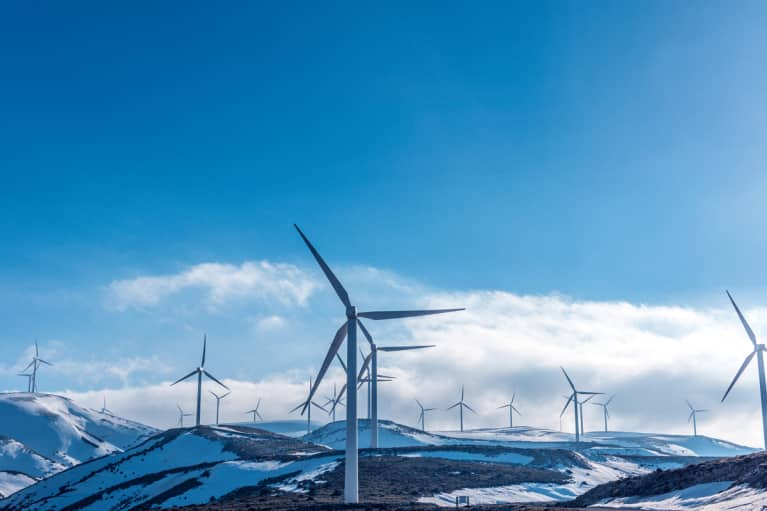 With renewable energy getting cheaper and more efficient by the day, it's a great time to make your home a little greener. You don't necessarily need to buy a solar panel to invest in clean power, either. Arcadia Power is one company that lets you buy power from a renewable energy farm, and they offer gift cards for the holidays.
For your stressed-out friend: a little Zen.
For anyone who could use an extra dose of self-care, consider gifting a drop-in pass to a yoga, spa, or meditation studio, and take it to the next level by promising to set up a chill-out for the two of you, complete with music, tea, and reading galore. Keep the peace going by purchasing an mbg class they can follow along with at any time. Tara Stiles' Complete Guide to Yoga, Light Watkins' Meditation for Anxiety, and Guru Jagat's Kundalini Yoga 101 are great options across price points.
For the adventurer: an extreme staycation.
With all of the extreme Airbnbs out there—we're talking tree houses, yurts, and shipping containers—you should be able to find something relatively close and inexpensive for a unique staycation in your city or community.
Lastly, if you don't want to go 100 percent giftless this year and will be ordering online, be sure to set up your Amazon Smile account so a portion of your purchase goes to the charity of your choice—and don't forget to make a note that you want less packaging!
To learn more about gifts that give back, check out this guide to effective charitable giving.