7 Things You Need To Know Today (May 9)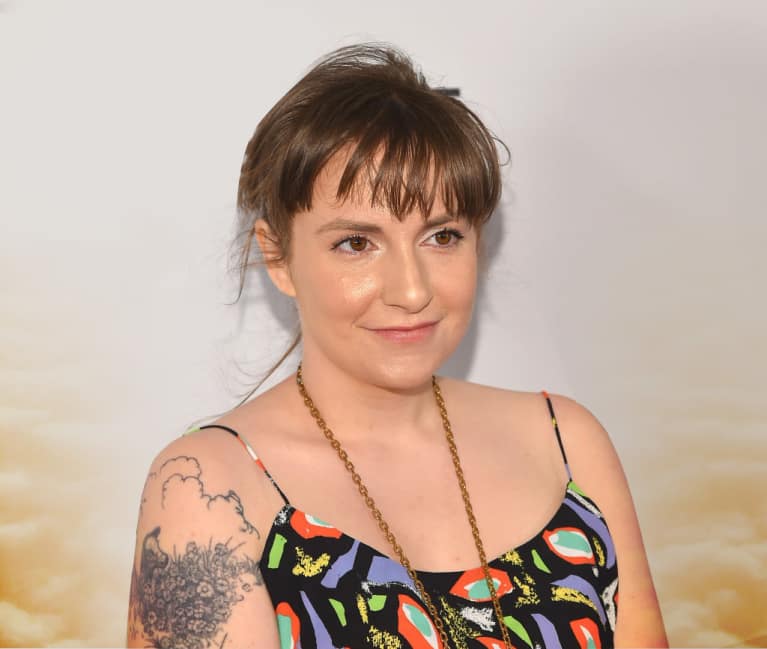 1. Lena Dunham's diet tips are quite unusual.
After being featured in a magazine alongside several svelte stars, supposedly having shared her "slim-down tips," Lena posted an image from the magazine alongside her tongue-in-cheek "tips," including "anxiety disorder [and] resultant constant nausea, [and] a quiet rage that replaces need for food with need for revenge." Yep, that'll do it. (Instagram)
2. This health care firm's prescription is veggies. Lots of them.
It's no secrets people are dying from heart disease, stroke, and diabetes. But did you know that half those deaths are caused by poor diet? Because of that startling statistic, the Geisenger Fresh Food Pharmacy in central Pennsylvania is stocked with fresh produce, healthy pantry staples, and lean meats in hopes of healing patients with nourishment. (NPR)
3. Want to finally start your own garden this year? You're in luck.
Vermont-based startup Seed Sheet is making is easy with its "sheets" that are embedded with seeds. You can simply roll one out over your lawn, like you would a blanket on a bed, and watch your garden take shape. (Food Tank)
4. U.S. cities are pledging to go renewable.
Last week, Atlanta voted to transition to 100 percent clean energy sources by 2035. And it's not the first. In fact, it's the 27th city to do so. Atlanta City Council member and mayoral candidate Kwanza Hall said, "We know that moving to clean energy will create good jobs, clean up our air and water, and lower our residents' utility bills." (Grist)
5. That time Instagram used its power for good with #hereforyou, a mental health campaign organic to the platform.
"The hashtag #hereforyou—that's something that people say all the time already on Instagram," said Marne Levine Instagram's COO. The social media platform teamed up with Troian Bellisario, of Pretty Little Liars fame, and two others to film and share videos about eating disorders, depression, and suicide with the intention of dispelling Instagram's veil of perfection, highlighting support communities and offering resources where appropriate. High-five, Instagram! (ABC News)
6. There's more grim news about health inequality in America.
Christopher Murray, who heads the Institute for Health Metrics and Evaluation at the University of Washington and helped conduct the research, analyzed records from every U.S. county between 1980 and 2014. In 2014, there was a spread of 20.1 years between the counties with the longest and shortest typical life spans based on life expectancy at birth. Counties with the longest life expectancy were places like Marin County, California—a community that is well-off and more highly educated—while counties with the shortest life expectancy tended to have communities that were poorer and less educated—the lowest is in Oglala Lakota County, South Dakota, which includes the Pine Ridge Native American reservation. (NPR)
7. Americans are extra smiley.
Turns out, Americans smile more than people from other countries, but it's not because we're extra happy. Apparently, diverse populations are more emotionally expressive because, historically, they've had to rely on nonverbal cues to communicate. (Science of Us)