6 Things You Need To Know Today (May 18)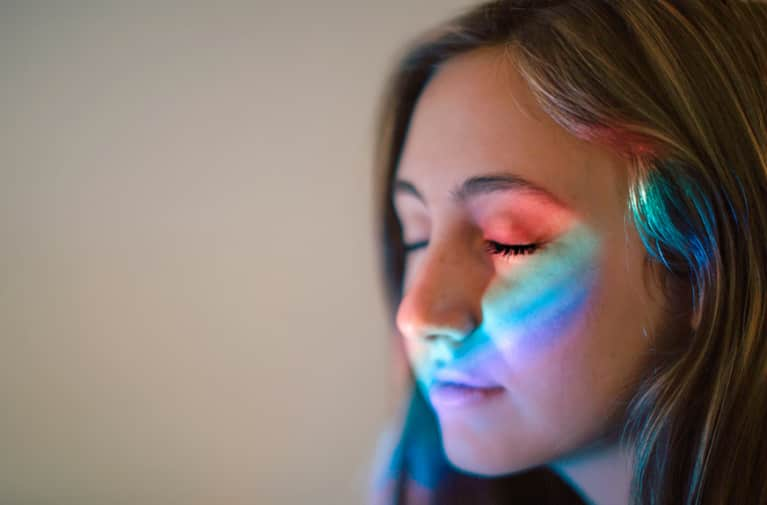 1. Questioning your sexuality? Read this.
With new stories out every day on the evolving conversation about gender, the New York Times wants to make it easier for those questioning their sexuality. In an article out yesterday, the paper outlines a few ways individuals can start understanding their identities. (NYT)
2. Chocolate lovers rejoice! Eating magnesium-rich cocoa may lower your blood pressure.
According to researchers from the University of Hertfordshire, chocolate could help you manage blood pressure concerns. Results published in the World Journal of Cardiovascular Diseases revealed that folks with high blood pressure had a significantly lower intake of dietary magnesium than the healthy population. Since magnesium may help the body to regulate blood flow, magnesium-rich chocolate is a dietary must. (Daily Mail)
3. Climate change is sending flowering trees west.
It's long been predicted that changing climates would impact the growth patterns of flora around the world—that living things would scramble toward the poles to find familiar climates. Now, a new study from Purdue University suggests that changing rainfall patterns are actually driving certain tree species west, rather than north. This study suggests that in the short-term, plants seem to be responding more to changes in water availability than changes in temperature. (Scientific American)
4. Why do we love music so much?
Author John Powell, who has a book coming out about the subject, elegantly said, "music holds the keys to your body's pharmacy." Music can cause you to release happy hormones like oxytocin and serotonin—the same ones that are released during sex, shopping, eating, and other pleasurable things. Excuse us while we pump up the jams. (The Guardian)
5. Americans' milk consumption has dropped by almost half.
In the mid-20th-century Americans were drinking two to three glasses of milk every single day, many referring to it as "food energy." But by the 1990s, milk consumption was starting to decline. What happened? People began raising questions about its true health benefits and more and more milk alternatives started appearing on the shelves. According to Nielsen's, almond milk alone has seen 250 percent sales growth in the last five years. (NPR)
6. More than half of Americans are second-guessing what foods are "healthy" because of conflicting information.
The International Food Information Council Foundation's annual food and health survey showed that 78 percent of respondents had received conflicting information about what foods they should be eating and what foods to avoid, and more than half of them experienced a resulting doubt that made healthy choices harder to figure out. This spread of conflicting information might be a factor in our obesity epidemic. (CNN)