5 Things You Need To Know Today (May 14, 2018)
mbg Contributor
By Leigh Weingus
mbg Contributor
Leigh Weingus is a New York City based freelance journalist writing about health, wellness, feminism, entertainment, personal finance, and more. She received her bachelor's in English and Communication from the University of California, Davis.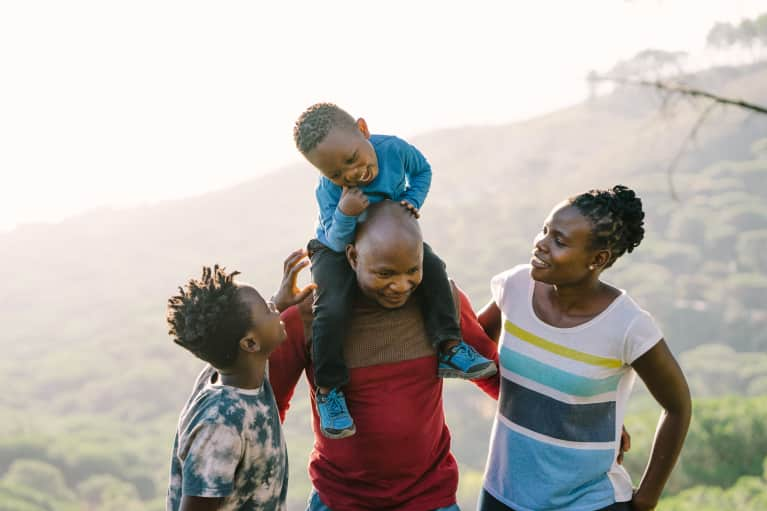 1. Here's a new reason to start exercising, dads.
Whether you're already a dad and looking to have a second child or you're just thinking about becoming one someday, a new study indicates that a father's decision to exercise can have an impact on the intelligence of his future child. While the study was conducted on mice and more research needs to be done before any definitive conclusions can be drawn, some of the brain benefits that come with being physically active might be passed on to their children—even if the father doesn't become physically active until adulthood. (NYT)
2. More flexibility in the workplace might be the key to solving the pay gap.
A new study showed that flexible working arrangements increased wages for working women, especially those with college degrees. "Our findings suggest that, when companies allow work to be organized in a flexible way, they're less worried about hiring mothers," said one of the study's authors. "Not only does flexibility make it easier for mothers to do well in their jobs, but it also alleviates concern from the employer that they'll be able to." (Eureka Alert)
3. More and more, doctors are recommending medical marijuana to cancer patients across the country.
A new survey found that many oncologists are recommending medical-grade cannabis to their patients, as reported in the Journal of Clinical Oncology. However, most of these doctors have admitted they don't feel too knowledgable about cannabis due to lack of substantial evidence on medical marijuana (non-pharmaceutical) as a cancer treatment option. (NPR)
4. "LAT" might be the new relationship status of the future.
Researchers say there's a recent spike in "living apart together" (LAT) relationships. It's still fairly new, but the relationship is considered an emerging form of family, particularly among older adults. Along the lines of "conscious uncoupling," LAT might just represent the new wave of unconventional relationship labels, say studies. (TIME)
5. Climate change did play a role in Hurricane Harvey after all.
New research finds conclusive evidence that warmer-than-normal conditions in the Gulf of Mexico likely contributed to Hurricane Harvey. This could be foreshadowing to the extreme storms that will accompany increasingly hot temperatures around the world. "We show, for the first time, that the volume of rain over land corresponds to the amount of water evaporated from the unusually warm ocean," said the study's lead author. (Science Daily)