6 Things You Need To Know Today (May 1, 2018)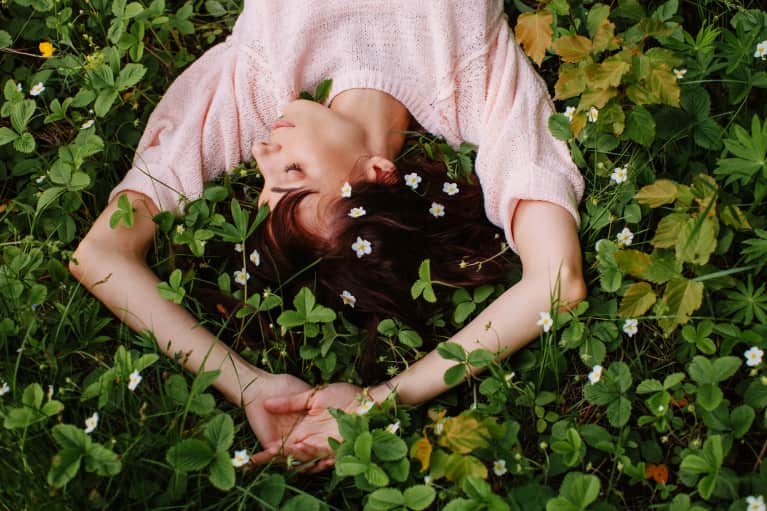 1. Can't remember your dreams? There's a vitamin for that.
New research from the University of Adelaide found that people who consume vitamin B6 (found in certain foods like legumes, avocado, and bananas) before bed are more likely to remember their dreams the next morning. This could be the first step in helping more people reach the lucid dreaming state many of us are after. (Science Daily)
2. Kourtney Kardashian might be the voice we need to change the safety of products in America.
On Tuesday, the oldest (and arguably most wellness-interested) Kardashian sister joined the EWG's Ken Cook to brief reporters about the EWG's #BeautyMadeBetter campaign, which prioritizes reforming cosmetics laws in favor of cleaner, less toxic products. With the mega-celebrity backing the cause, the story quickly reached more than 590 million people, through outlets like Good Morning America, the New York Times, and more. Here's hoping this is the beginning of real change. (EWG)
3. This factory based in India brilliantly uses crop waste to make biodegradable packaging.
The remains of wheat, rice, sugarcane, bananas, pineapples, tomatoes, and mulberries are prime ingredients at Bio-lutions, an eco-manufacturing plant. Using these farming by-products helps reduce two major environmental concerns: plastic waste (India generates 15,000 tons of plastic a day) and air pollution. "Our products are like leaves: They biodegrade in three months," said Kurian Mathew, one of three partners in Bio-lutions. In addition to curtailing plastics, using these crops' waste improves air quality, too: Instead of being burned after harvest, they are put to good use. Brilliant! (CityLab)
4. If you're pregnant, you may want to reconsider your morning matcha.
A new study has found that caffeine consumption during pregnancy is linked to increased risk of overweight offspring. Researchers studied mothers at 22 weeks of pregnancy and then followed their children over the course of eight years. The big difference considered? How much caffeine was consumed per day. The fewer milligrams consumed, the lower the child's risk of obesity later in life. (NYT)
5. Doctors are giving probiotics to babies.
Adults take probiotics to support digestion, weight, and mood, but research is now showing they might also benefit newborn babies. For example, one study showed that giving probiotics to preemies prevented a type of intestinal inflammation called Necrotizing enterocolitis. (mindbodygreen)
6. 3D-printed homes are about to become a lot more livable.
During this year's Milan Design Week, architect Massimiliano Locatelli unveiled a beautiful concept for a 3D-printed home—a minimalist, industrial space that is sustainably made using repurposed waste from demolition sites. (Design Boom)