Marco Borges On Beyoncé, Jay-Z, A Plant-Based Diet & Why He's Never Had A Drink In His Life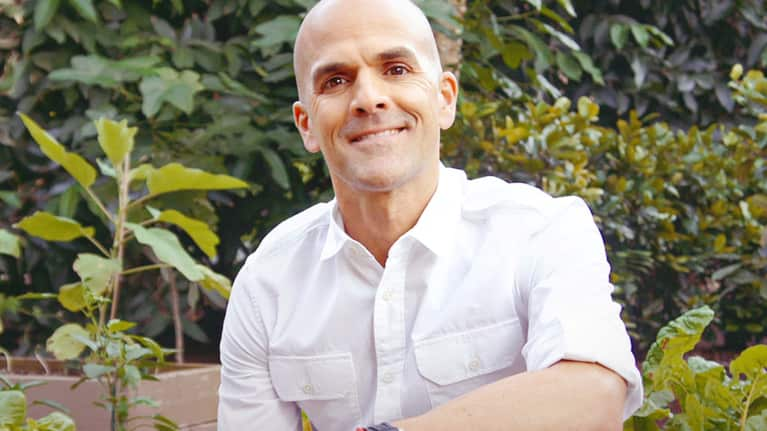 Our editors have independently chosen the products listed on this page. If you purchase something mentioned in this article, we may
earn a small commission
.
Love this? Want more? Stay up-to-date with the podcast by signing up for our newsletter. —The Editors
As founder and CEO of 22 Days Nutrition and author of the New York Times best-selling book The 22-Day Revolution, Marco Borges is one of the most sought-after experts in the field of plant-based nutrition and functional foods. Growing up in Miami in the late '70s—and attending public school during the heyday of cocaine in the city—he credits his strong sense of self and determined personality for his lack of interest in drugs and alcohol. He originally wanted to be a doctor, but the more he learned about health care, the more he realized that it's a much too reactive system.
Eventually, Borges became interested in fitness and cycling and learned what to eat, what not to eat, and how foods made him feel. He says he owes his success to being eternally curious about everything and refusing to compromise. In this episode we discuss starting his own business and why it's not really work when you're doing something you love. He talks about creating 22 Days Nutrition abd how one Instagram post by Beyoncé caused everyone to go crazy overnight about the 22-Day Challenge.
Borges has dedicated his life to teaching people how to transform their lives through movement and nutrition—including people like Jay-Z and Beyoncé. His incredible energy and wisdom make him one of my favorite people in the world, so don't miss this one!
Enjoy this episode! Don't forget to subscribe to our podcast on iTunes, Google Play, or Stitcher and sign up for our podcast newsletter!