7 Things You Need To Know Today (March 9, 2018)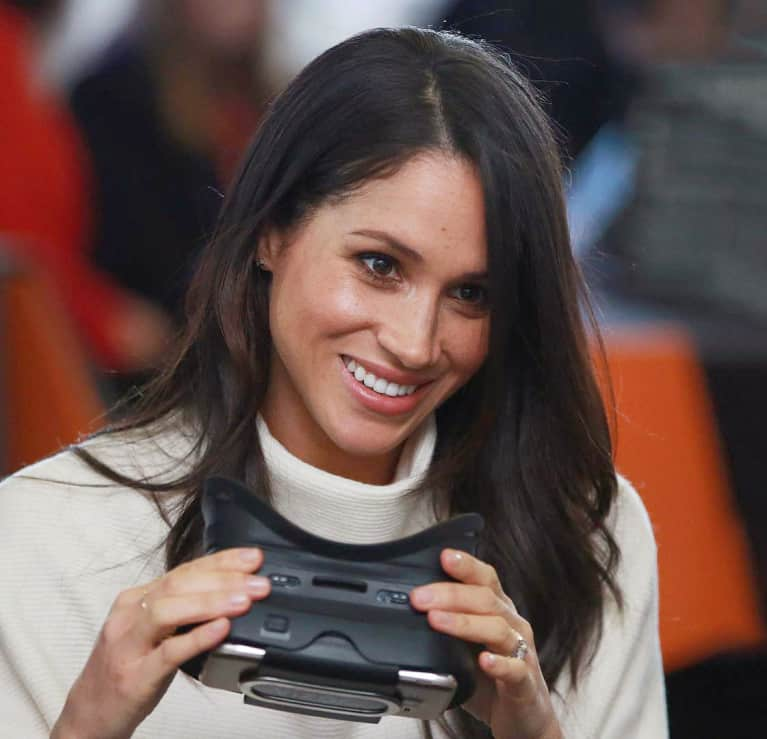 1. Here's how Meghan Markle celebrated International Women's Day.
Meghan Markle, soon-to-be-royal and longtime advocate for women and girls everywhere, celebrated International Women's Day with women in STEM. She also shared encouraging words with an aspiring actress. "Meghan told me that I can achieve whatever I want to achieve. And Meghan said she would like to see me on TV when I become an actress," the young girl, Sophie Richards, said of their encounter. (The Cut)
2. Dogs can sniff out even more trouble than we thought.
According to new research, dog's discerning noses are even more amazing than we originally thought. They are able to form a mental image to accompany the smells and can therefore use their sense of smell (that's 10,000 times more powerful than humans' sense of smell) to visualize the world. "If you make the analogy to vision, what you and I can see at a third of a mile, a dog could see more than 3,000 miles away and still see as well," one researcher puts it. (Gizmodo)
3. Will vitamin D help prevent cancer?
There have been a lot of different studies on this topic, some showing a positive correlation and others—not so much. A new one by researchers in Japan showed that higher levels of vitamin D are linked to lower levels of cancer, especially liver cancer. The debate continues! (The Guardian)
4. Could reducing physical pain be as simple as holding hands?
According to new research out of the University of Colorado, Boulder, holding hands with someone we love is an excellent way to reduce physical pain. While the study was a small one, taking only 22 heterosexual couples into account, it's a great reminder of the extraordinary power of human touch. (mindbodygreen)
5. Have your supplements and help the planet, too.
New York–based supplement company Twinlab has teamed up with recycling group TerraCycle to create a program to allow people to recycle any previously landfill-bound supplement bottles so they can be used to make new products. This could set the stage for similar innovation throughout the supplement industry (Waste360)
6. The Salvation Army just launched the world's first nonprofit grocery store.
DMG (Doing More Good) Foods is opening in Baltimore, in a food desert where people previously didn't have access to healthy food. If it goes well, the Salvation Army hopes to make it a national chain. In addition to healthy food options and cooking demos, the store has an employment training program designed to get people back into the workforce. (mindbodygreen)
7. These photographs show how the idealized female body has majorly shifted throughout millennia.
Women's bodies are often sexualized and become an "iconized" product of the culture in which they live. From the Venus of Willdendorf to soft Rococo bodies to waif-like Kate Moss types and now the callipygian era of Kim Kardashian—we're in a new age of acceptance and awareness, and products like Barbie dolls are finally changing with the times. (We are left wondering: How has the idealized male body changed, if at all?) (CNN)