6 Things You Need To Know Today (March 7, 2018)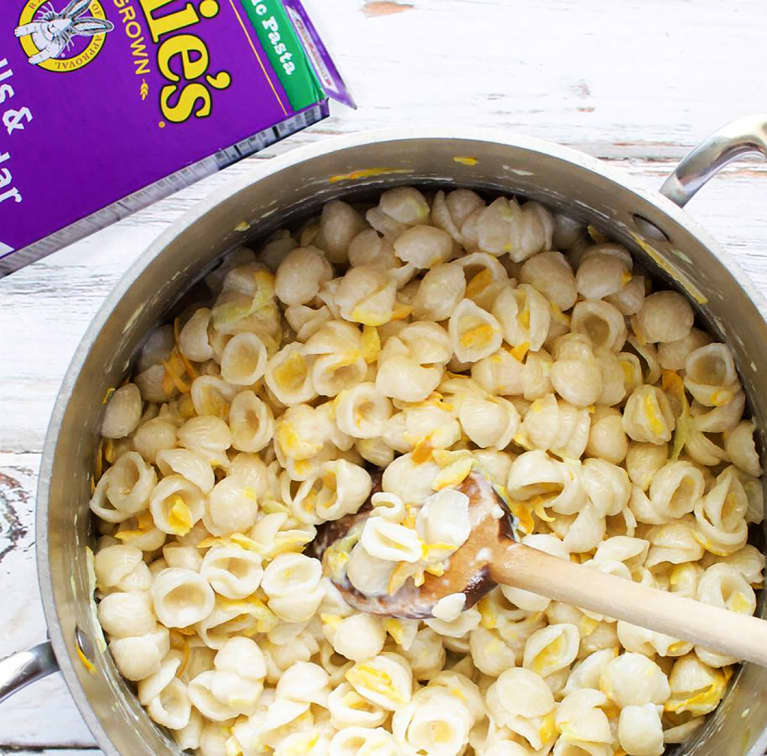 1. Have your mac and cheese, and fight climate change too.
Natural food favorite Annie's Inc., which is owned by General Mills, has released a limited edition run of mac and cheese and their famously delicious bunny grahams made from regeneratively farmed ingredients. Using holistic regenerative farming practices make for healthier soil, increased biodiversity, and help to decrease carbon emissions. This run, sold at Sprouts supermarkets, will serve as a proof of concept for a larger, more sustainable food product process. (Fast Company)
2. The British government is taking a strong stance on healthy food.
Public Health England has asked food makers to slash calories by 20 percent by 2024, a move they say would save the National Health Service 4.5 billion pounds over 25 years. While there are no laws in place yet, manufacturers would be wrong to simply ignore the suggestion. "PHE will advise government if progress isn't being made," said one of the group's leaders. (The Guardian)
3. Scientists are finally understanding this rare condition.
Synesthesia is a condition that causes a mysterious crossover between your senses. For example, those who have it might see a color when they hear a certain musical note. Scientists have now identified specific genes that explain why some people develop synesthesia and the abnormal brain connections that cause it. (Science)
4. New research has interesting findings on babies who look like their fathers.
According to new research out of Binghamton University, when infants look like their father, they're more likely to spend time with them—which means that by their first birthday, they'll be healthier. According to the researchers, fathers are more likely to be biologically attached to babies who look like them because they know the baby is theirs. And when fathers frequently engage with their babies, the baby's health is enhanced. "Greater efforts could be made to encourage these fathers to frequently engage their children through parenting classes, health education, and job training to enhance earnings," suggests study author Solomon Polachek. (EurekaAlert!)
5. Exxon is looking into fossil fuel alternatives.
The oil industry giant is in the midst of trying to create biofuel from algae. The company predicts they'll be able to produce 10,000 barrels of sustainable, renewable algae biofuel a day in the next seven years. (Fast Company)
6. When it comes to boosting heart health, exercise is more important than weight loss.
A new study finds that those who suffer from heart disease benefit more when they start moving more than when they start losing weight. "Being active has large effects, and doing even a little bit is better than doing nothing. Weight loss is beneficial for overweight people, but exercise is even better," the study author explained. (NYT)