6 Things You Need To Know Today (March 5, 2018)
mbg Health Contributor
By Gretchen Lidicker, M.S.
mbg Health Contributor
Gretchen Lidicker earned her master's degree in physiology with a focus on alternative medicine from Georgetown University. She is the author of "CBD Oil Everyday Secrets" and "Magnesium Everyday Secrets."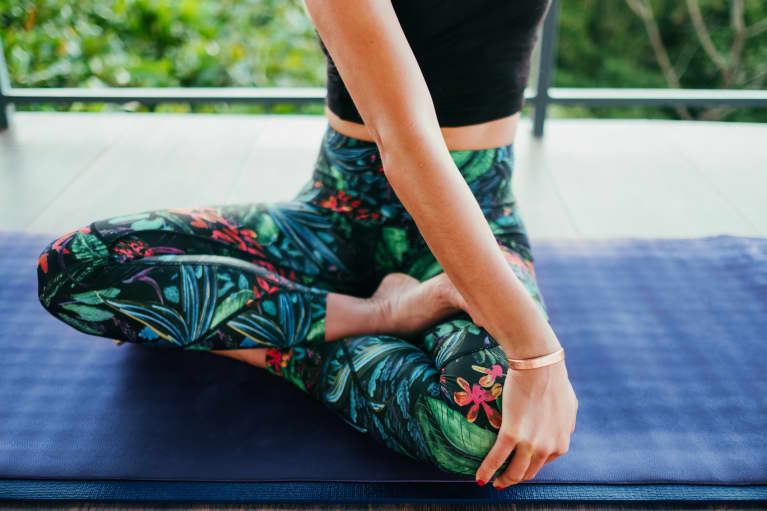 1. According to the U.S. Census Bureau, American women are buying more yoga pants than jeans.
Data shows that imports of women's yoga pants have grown an average of 25.7 percent per year since 2010, and jean imports have declined by almost 4 percent each year. (Quartz)
2. The skin microbiome is more important every day.
A new study revealed the bacteria Staphylococcus epidermidis can inhibit the growth of certain cancers, mostly notable melanoma. It does this by producing a chemical called 6-N-hydroxyaminopurine (6-HAP) that targets DNA synthesis. (mindbodygreen)
3. Hand-holders, rejoice!
According to a new study, holding hands with a loved one who is in pain can actually sync your brainwaves and help ease their discomfort. Human touch (and love!) really is an incredible thing. (Science Daily)
4. Are selfies driving people to plastic surgery? Science says maybe.
According to a new study published in JAMA, the way our noses look in selfies is slightly distorted from reality. But because of the prevalence of "selfie culture," a lot of people are getting plastic surgery simple so their noses are better suited for Instagram and Snapchat. In fact, 55 percent of surgeons reported seeing patients who had come to see them just so they could look better in selfies. Welcome to 2018! (Vox)
5. Having a bad day? How about a bad two months?
Turns out bad days are common for many Americans, according to a new survey by fitness app Freeletics. The survey found the average American has 60 bad days a year—yep, that's a total of two months of bad days a year. Recommendation per the study to help mitigate these days? Exercise, of course. (apartmenttherapy.com)
6. Volunteers are hosting parasites to help researchers find a cure.
Seventeen healthy students in the Netherlands have agreed to be infected with parasitic worms for eight weeks so that scientists can research a vaccine for the disease schistosomiasis. Doctors hope that the volunteers' ages and health will minimize any risk from the experiment. What do they get in return? A hand in curing a disease that afflicts more than 200 million people, particularly those in sub-Saharan Africa and South America, and approximately $1,200. (NYTimes)