5 Things You Need To Know Today (March 30, 2018)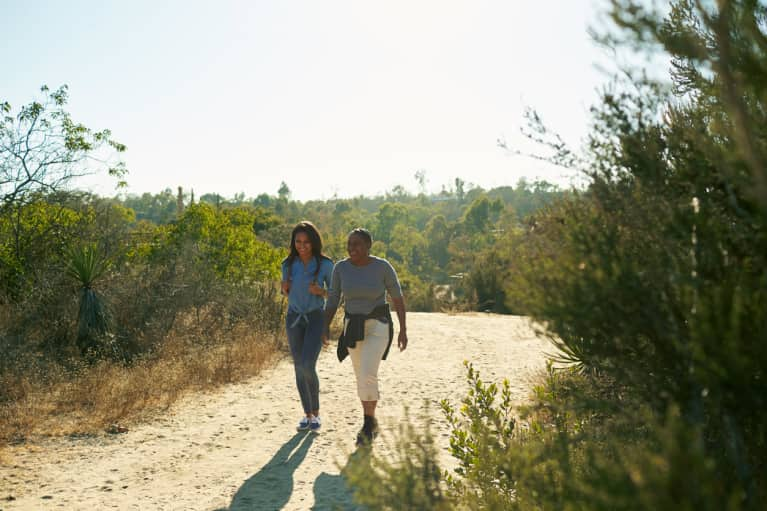 1. It doesn't matter how long you walk. Just do it.
A new study showed that exercise doesn't have to be prolonged to be healthful. In fact, walking for two minutes 15 times a day has the same life-span-extending benefits as walking three times a day for 10 minutes. In other words: Just get moving! (NYT)
2. Not surprisingly, new research shows having a smartphone around and active at all times can affect our memory.
Some research shows that having a smartphone impairs our memory because of a phenomenon known as "cognitive offloading," or outsourcing the task of remembering to technology. Other (yet fewer) studies have shown the opposite—that having a device to document the moment can help people fully experience it. The way we interact with smartphones changes constantly, which further complicates how we study it, but it sounds to us like using tech with an intention in mind goes a long way. (Vox)
3. Slowly back away from the rubber ducky.
Your rubber ducky may make bathtime lots of fun, but new research shows these cute toys are probably a breeding ground for bacteria. The study, which was conducted by the Swiss Federal Institute of Aquatic Science and Technology, found that there are 75 million cells of bacteria per square centimeter in the ducks, which is quite high. Might be time to switch out those bath toys! (NYT)
4. If you haven't heard of Hannah Glasse yet, it's time to brush up on your history.
Hannah Glasse was the subject of yesterday's Google Doodle. She was the author of one of the first cookbooks for home cooks (as opposed to chefs and restaurant owners), called The Art of Cookery Made Plain and Easy. Glasse was a fan of the zero-waste, nose-to-tail trend 300 years before it was a thing, and her simple, easy-to-follow instructions set a precedent for cookbook authors going forward. (Vox)
5. Your next salad could come from a vending machine.
Farmer's Fridge is on a You. We. All. mission to make healthy food accessible to the public, no matter the location. Luke Sanders founded the startup that sells jars of salad in vending machines in 2013 to expand convenient food options outside of fast-food chains. There are currently about 160 machines—offering up non-salad options like yogurt parfaits, too—in Chicago and Milwaukee, and the company has big plans for future expansion. (Fast Company)